MIAS Wired: Changan PH continues to highlight initial 5 vehicles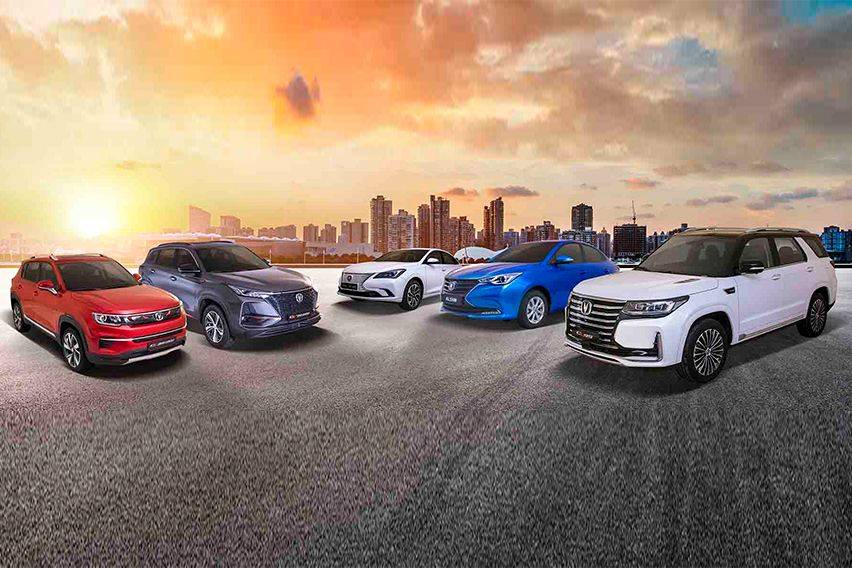 MANILA: Almost a month after the brand's debut in the Philippines, Chinese carmaker Changan, distributed and handled by Changan Motor Philippines, Inc. (CMPI), continues to make waves by highlighting its initial five-vehicle salvo – this time through its participation in MIAS Wired.
CMPI President and CEO Ma. Fe Perez-Agudo said the main differentiator of Changan from other Chinese automotive brands is its "very rich history as a company spanning 158 years – 37 years of those in cars."
The executive, who also leads Hyundai Asia Resources, Inc. (HARI) pointed out that last year, Changan sold a total of 1.3 million units globally, and added that quality is virtually assured because of the company's "strong backbone in R&D (research and development)." She added that the company plows back five percent of its annual revenue back into its R&D – a testament to how it wants to assure quality.
Changan now has "19 million satisfied customers" worldwide, Perez-Agudo revealed.
In a release, CMPI said that the brand has a strong presence in the Middle East, South America, North Africa, and Southeast Asia, and musters a yearly production volume of four million units. The characters "Chang" and "An" together mean "lasting safety."
Changan continues to push its initial five vehicles:
Changan Alsvin subcompact sedan. The Alsvin has a seven-inch touchscreen, powered sunroof, cruise control, blind spot aid, rear cameras, tire pressure monitoring system, dual airbags, and leather seats. Its visual presence is marked by a so-called butterfly wing radiator grille. Under the hood is either a 1.4-liter (for the MT) or a 1.5-liter (AT), which adequately powers the car that stretches 4.39m and is 1.275m wide. Prices start from P539,000.
Changan CS35 Plus subcompact SUV. The brand positions this as an "interactive and social SUV," powered by a 1.4-liter turbocharged engine delivering 158ps and 230Nm. It runs on 18-inch alloy wheels, and features a 10-inch touchscreen that plays both music and videos. The SUV has high-mount stop lamps and a panoramic sunroof.  Prices start from P999,000.
Changan CS75 Plus compact SUV. This five-seater measures 1.867 and features an air-conditioning system with N95 filter. It has 60/40 split folding seats, a sporty D-shaped steering wheel, a seven-inch digital cluster, 12-inch touchscreen, and push start-stop button. Under the hood is a turbocharged 1.5-liter generating 178ps and 265Nm. It has three drive modes (Eco, Normal, and Sport), a tire-pressure monitoring system, and six airbags. Prices start from P1.229 million.
Changan CS95 seven-seater mid-size SUV. Perez-Agudo reported that the CS95 is a "bestseller," an "intelligent SUV" SUV that boasts LED headlamps and taillights, 18-inch alloys, a panoramic sunroof, 10-inch digital cluster, 360-degree high-definition panoramic camera, and 12.3-inch touch screen. It is powered by a 2.0-liter turbocharged GDI engine, with an air-conditioning system that also features an N95 filter. Prices start from P2.178 million.
Changan Eado EV460 full-electric vehicle. Named the best "green" car in China (selling some 90,000 units since its launch), the Eado EV460 features six airbags, electric stability control, leather seats, and more. This will be available on indent order.
Changan vehicles come with a five-year, 150,000-kilometer warranty and free Preventive Maintenance Services (PMS) for the first year, or up to 20,000 kilometers. Each model completed four million kilometers in test mileage plus 4,500 tests in 15 areas including strength, safety, and environment.
"In these challenging times, we need to get on with our lives and move forward. And that requires safe, technology-driven mobility options to bring us to a better normal, a better future. We hope that the introduction of Changan in the Philippines will serve as a shot in the arm for the ailing auto industry. This launch underscores our strong confidence in the brand, the auto industry, and the Philippine economy. Let us drive towards this change together," Agudo asserted.
Changan has 15 dealerships nationwide, with 24 soon-to-rise locations currently operating as sales outlets. Pioneer dealerships offer complete sales and after sales services and genuine parts. CMPI plans to grow the network to 39 dealerships in the next few years.
Changan is also rolling out its "Vital 5" program to further push its vehicles. The five aspects of the program are: The aforementioned five-year, 150,000-km warranty; an online service appointment booking facility, and 100% assurance of maintenance parts ability; A Changan Fast Lane where two service technicians will work on preventive maintenance work for a speedy 60 minutes; Free towing; A 24/7 customer care hotline to technicians and a parts center.
Photos from Changan Motor Philippines
Also read: Changan returns with new distributor, to launch 5 vehicles on Nov. 26
You might also be interested in