MRT, LRT scale down operations as personnel undergo COVID testing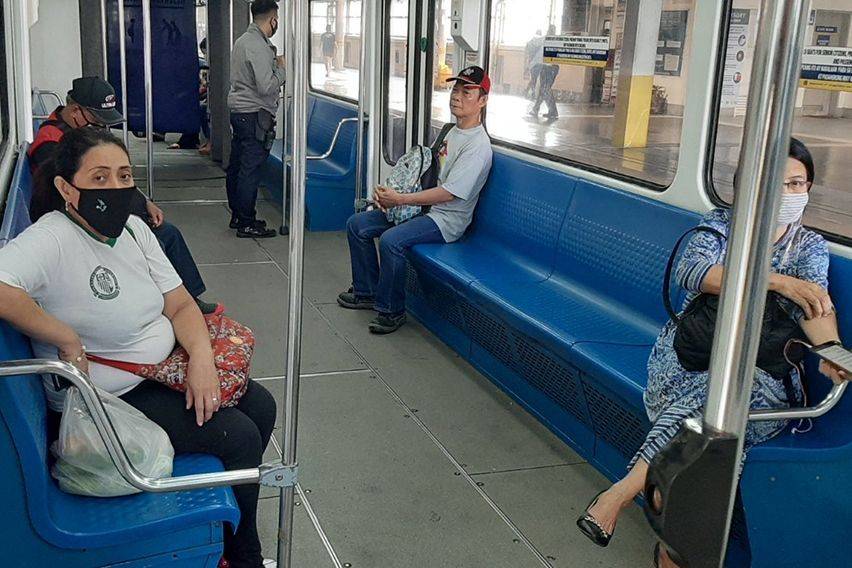 MANILA: The Railways Sector of the Department of Transportation (DOTr) has announced that the MRT-3, LRT-1, and LRT-2 will scale down operations starting today, April 5, while the PNR will be suspending its operations until Thursday, April 8 as its personnel will go through COVID-19 testing.
In a statement, DOTr Secretary Arthur Tugade said, "We should not compromise the health, safety, and security of the traveling public and our working people. That is a non-negotiable position."
According to the management of MRT-3, only 10 to 12 trains will be operating starting today. Each train set can accommodate 372 passengers to meet the predetermined number of passengers per station. Affected commuters will be served by augmenting buses that pass through the EDSA Carousel route. These can be accessed through the North Avenue, Quezon Avenue, GMA Kamuning, Santolan, Ortigas, and Guadalupe MRT-3 stations.
Meanwhile, the LRT-2 line will limit its operations to five trains only. Commuters who will be affected by limited operations will be accommodated by bus routes 9 and 10.
The management of LRT-1 said that it will dispatch 17 trains in its limited run. Affected commuters will be served by buses that pass through Route 17 (Monumento-EDSA).
To give way for the COVID-19 testing of its personnel, PNR will resume its operations on Friday, April 9. It will start to dispatch 10 to 12 trains, which is more than its pre-ECQ operations of 6 to 10 trains.
All railways sector personnel who are considered as active COVID-19 cases and those who are still waiting for their test results are required to be isolated and prohibited from entering trains and rail facilities. Their close contacts, as well as personnel and passengers with COVID-19 symptoms are also not allowed to enter rail facilities.
The DOTr railways sector continues to strictly impose health measures in all facilities and trains of the MRT-3, LRT-1, and LRT-2 to prevent the spread of COVID-19 and ensure the safety of all personnel and passengers.
Moreover, the sector reminds the public to always follow the "Seven Commandments" inside public transport and facilities, as recommended by health experts: wearing face masks and face shields, no talking and making telephone calls, no eating, keeping PUVs well-ventilated, conducting frequent disinfection, no passengers with COVID-19 symptoms are to be allowed inside public transportation, and observing appropriate physical distancing rule. Violating passengers shall be escorted out on the next station, while violating personnel shall face appropriate disciplinary action or suspension.
Additional PUVs will be deployed by the DOTr road sector to transport affected commuters to their destination.
The DOTr also continues its free ride service for health workers and medical frontliners, as well as the free ride for authorized persons outside of their residences (APORs) on jeepney routes determined by the Land Transportation Franchising and Regulatory Board (LTFRB) under the Service Contracting Program.
Photo from the Department of Transportation
Also read: DOTr releases ECQ public transport guidelines in NCR+
You might also be interested in
Latest Cars Videos on Zigwheels