Security Bank extends payment due dates, waives ATM fees during quarantine period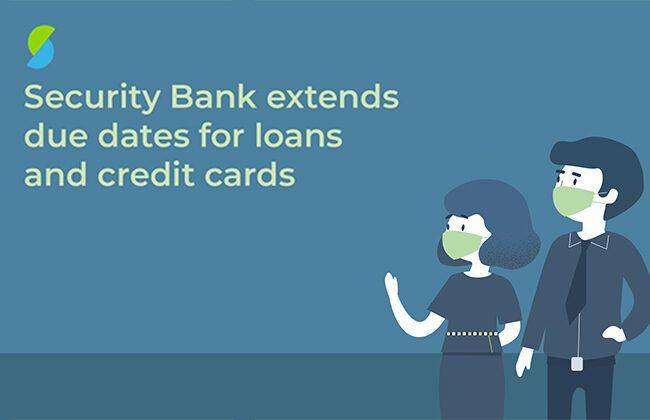 MANILA: Security Bank recently announced the extension of payment due dates for its credit card and loan customers amid the Covid-19 pandemic, and the Luzon-wide enhanced community quarantine (ECQ) that calls for people to stay at home unless completely necessary. The bank also announced on its Facebook account (SecurityBank) that it would waive ATM withdrawal fees nationwide until further notice. "This means that you may withdraw from any bank's ATM using your Security Bank ATM card and fees won't apply," the company said in a post.
This applies to customers with a "credit card, home loan, personal loan, auto loan, business mortgage loan, or business express loan." However, the payment status must be current (without past due balance) as of March 16, 2020, and the payment due date must fall within the ECQ implementation (March 16 to April 14, 2020). Late fees will not be charged. Should one appear on the statement, it will be waived.
In the case of post-dated checks, these will be posted automatically. Should they be not funded, the account will not turn past due, and penalties will be waived.
Qualified customers will have their due date extended by 30 calendar days. However, Security Bank says that clients "can still opt to pay through Security Bank Online Banking, branches, and payment partners (for cards)." For clients subscribed to auto-debiting, the service will continue.
For more information, click here.
For a list of open branches and schedules, click here.
You might also be interested in