Your Honda car's damaged paintwork can now be fixed in 1 day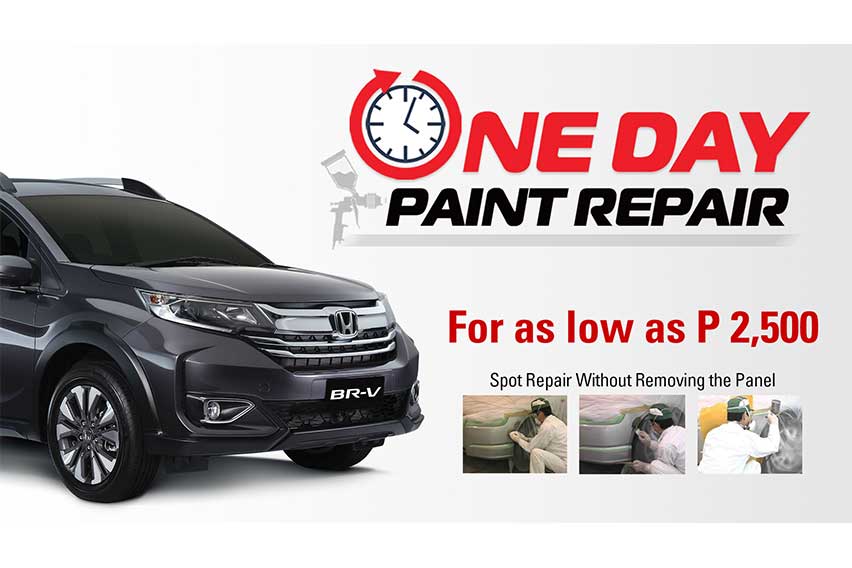 MANILA: Honda Cars Philippines, Inc. (HCPI) presents its "One Day Paint Repair" program, which offers quick yet high-quality paint repair service for Honda units.
The paint repair can be done in a maximum of 24 hours, depending on the issue and color of the unit. If the defect is less severe, the paint job can be finished within the same day. Honda uses a unique method to repair the damaged spot without having to remove the entire panel.
The program can be availed at any participating Honda Car dealerships (Quezon City, Manila, Cavite, Tarlac, and Pangasinan).
For more details about Honda's One Day Paint Repair program, visit HCPI's official website at www.hondaphil.com.
Image from Honda Cars Philippines, Inc.
Also read: Honda PH to give away brand-new Brio to lucky Honda car owner
You might also be interested in
Latest Honda Cars Videos on Zigwheels