Used Cars for Sale in Bacolod
Nov 29, 2021 - Currently, 3 Used Cars for Sale in Bacolod online. Check out the largest stock of old cars at best price, avail good condition Second Hand Cars in all over Bacolod, starting at ₱580,000 only.
As on Nov 29, 2021 there are 3 Used cars available for sale in the Bacolod. The most popular 2nd hand car brands available for sale in Bacolod are
Chevrolet
,
Honda
and
Toyota
and the most popular second hand car models available for sale are
Chevrolet Trailblazer
,
Honda Cr V
and
Toyota Corolla Altis
. If we talk about the popular body type then 2
Suv
and 1
Sedan
are choice of filippino drivers. The Cheapest one is
2015 Toyota Corolla Altis
1.6 G CVT for the price ₱580,000 driven 77000 Km and the most expensive one is
2019 Honda CR-V
1.6L S AT priced at ₱1.5 Million driven 15000 km. Get great deals on good condition second hand for sale in the Bacolod with price, features, images and specifications.
Second hand cars for sale in Bacolod City
The online automotive market is thriving as it provides everyone convenient access to browse for their ideal brand new or second hand car at a great value. Most people opt for pre-owned vehicles as they are manufactured by well-known car manufacturers and are designed to last indefinitely. Besides that, for practical consumers like Filipinos, the fact that pre-owned cars are undeniably more cost-effective than brand-new vehicles is the cherry on the cake.
Having a car for a good price and of good quality is a great deal, made even better by the availability of service centers and low-cost maintenance provided by top automakers in the Philippines.
Unless you have a car to call your own, it is quite impossible to enjoy a comfortable and safe day-to-day commute with the country's lack of quality infrastructure. To boot, a wide variety of pre-owned cars for sale is available with just a swipe away, allowing everyone to find their ideal car. Depending on the type of vehicle you choose, it can be used to transport friends and family, for personal reasons, or commercial purposes.
Why are second hand cars in Bacolod City so popular?
Bacolod City is famous for its local Rio Carnival-like Masskara Festival that features brightly colored masks with painted smiling faces hence why this place is regarded as "The City of Smiles". It is also a bustling place as it is of course a tourist attraction and a highly urbanized area. For that reason, choosing a pre-owned vehicle is necessary for a convenient and safe day-to-day commute in a densely populated area.
People, particularly pragmatists, prefer used vehicles because they provide better value for money while still being in excellent condition. On top of that, today's trusted online platforms are at one's disposal, allowing anybody to browse for their desired pre-owned vehicle with only a few swipes or clicks away. A used car is often undervalued for what it can do, but most premium pre-owned vehicles provide just as many safety features, ease of handling, and reassurance as a new vehicle.
1 - Pre-owned cars are more cost-effective, so buying one will be a practical and wise decision.
2 - All of the used cars on the website have been extensively vetted, including their quality and performance, to ensure that you have the best possible selection.
3 - Compared to a new vehicle, pre-owned vehicles tend to have lower insurance coverage, and so you pay less for annual insurance.
4 - Loans are also accepted for older cars in terms of payment, making it possible for anyone to buy a car.
5 - A pre-owned vehicle can provide and deliver in the same way that a new car can.
Which popular used cars for sale in Bacolod City are in news these days?
With heavy traffic daily, residents of Bacolod City place high interest in trustworthy car manufacturers' competent, efficient, and innovative vehicles that are designed to last. Honda, Nissan, Isuzu, and Chevrolet are by far some of the popular car brands in Bacolod City. These automakers have consistently been one of the top-selling automotive marques in the Philippines. Users can testify to how the automakers emphasize safety and practicality for these brands to be the top preferences of Filipinos.
To boot, they offer vehicles that are designed to provide and deliver, may it be brand new or pre-owned. We have a user-friendly interface here at ZigWheels.ph which will assist you in locating the type of vehicle you are searching for. You may also look for pre-owned vehicles from reputable car brands in the Philippines, which are for sale by either owners or dealers. We not only have a wide range of used cars for sale, but we also have useful tips for first-time buyers on how to purchase a used car.
Which are the best models of pre owned cars in Bacolod City?
To begin with, the environment in the Philippines can be tough, so people in this city prefer rugged and dependable vehicles. As a result, there are a few factors to consider when buying a used car, such as its efficiency and mileage capacity. Some of the best-selling diesel-powered second hand vehicles in Bacolod City are the Chevrolet Trailblazer, Isuzu mu-X, Nissan NV350 Urvan, and Honda CR-V. There are no specified models for the petrol category, unfortunately.
Find Used Cars by Price Filter
Used Cars for Sale Philippines Below 100k
Used Cars for Sale Philippines Below 150k
Used Cars for Sale Philippines Below 200k
Used Cars for Sale Philippines Below 300k
Used Cars for Sale Philippines Below 500k
Popular Used Car Models
Used Mitsubishi Adventure for Sale
Find Used Cars by Popular Body Type
Second Hand Pickup Trucks for Sale
Second Hand Hatchback Cars for Sale
Second Hand Sedan Cars for Sale
Second Hand Crossover Cars for Sale
Still didn't find what you are looking for? Check our dedicated second hand cars for sale Philippines page and filter cars as per you needs.
Used Cars for Sale in Bacolod Price List
Used Cars for Sale in Bacolod Price List starts at ₱580,000 for the model Toyota Corolla Altis, in all a total of 3 2nd hand cars available for sale in the Philippines
Hide
+ 9 Photos
2015 Toyota Corolla Altis
77,000 KM, Gasoline, 1.6 G CVT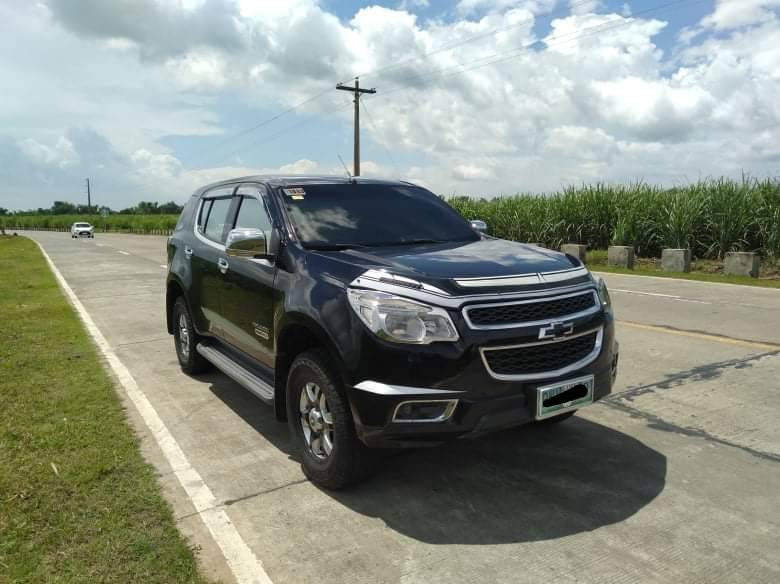 + 13 Photos
2013 Chevrolet Trailblazer
85,000 KM, Diesel, 2.5 2WD 6MT LT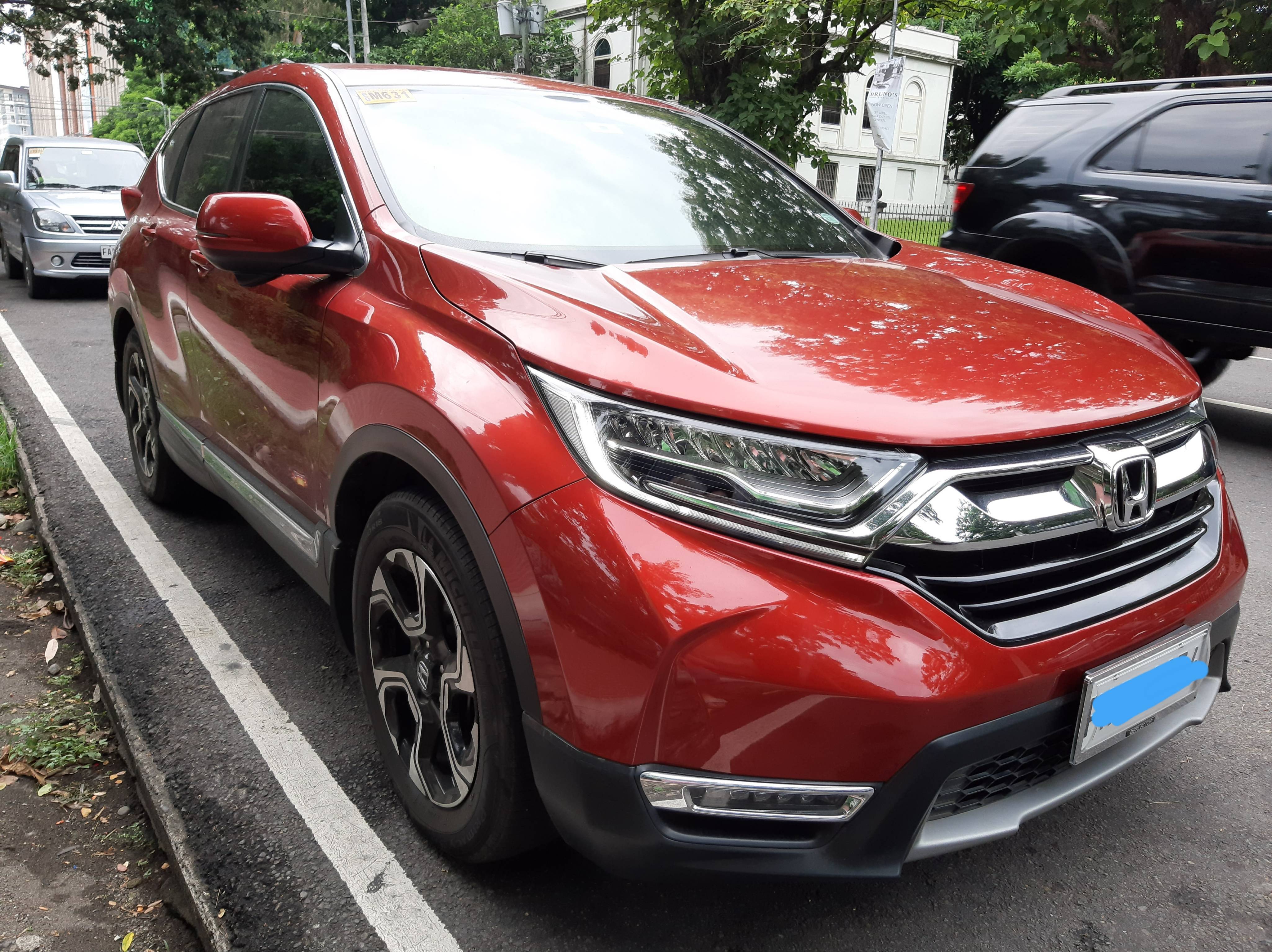 + 5 Photos
2019 Honda CR-V
15,000 KM, Diesel, 1.6L S AT