Used Cars for Sale in Davao City
Dec 02, 2022 - Currently, 25 Used Cars for Sale in Davao City online. Check out the largest stock of old cars at best price, avail good condition Second Hand Cars in all over Davao City, starting at ₱190,000 only.
As on Dec 02, 2022 there are 25 Used cars available for sale in the Davao City. The most popular 2nd hand car brands available for sale in Davao City are
Nissan
,
Ford
,
Toyota
,
Chevrolet
and
KIA
and the most popular second hand car models available for sale are
Ford Ranger
,
Nissan Almera
,
Nissan Np300 Navara
,
Toyota Fortuner
and
Chevrolet Aveo
. If we talk about the popular body type then 6
Used Pickup Trucks Models
, 6
Used Sedan Models
, 6
Used Suv Models
, 2
Used Crossover Models
and 2
Used Hatchback Models
are choice of filippino drivers. The Cheapest one is
2008 Chevrolet Captiva LT 2.0L
for the price ₱190,000 driven 105000 Km and the most expensive one is
2018 RAM 1500 Laramie
priced at ₱2.185 Million driven 10000 km. Get great deals on good condition second hand for sale in the Davao City with price, features, images and specifications.
Second hand cars for sale in Davao City
Opting for pre-owned vehicles does wonders especially if you are on a budget. Being practical in what you need to buy is a smart strategy, like what most Filipinos tend to do. When browsing for a used vehicle, one must have an eye for cars in good condition at the same time that have an attractive price range. Competent automakers in the country render robust and reliable vehicles made to last long, along with accessible and affordable service centers. Considering the country's lack of quality infrastructure, purchasing a pre-owned vehicle is a good deal as it provides a safe and comfortable driving experience that public transportation cannot offer. There are various types of vehicles available in the local market. Depending on the car, it can be used either as a lifestyle car, family hauler, freight transport or all three when needed to be.
Why are second hand cars in Davao City so popular?
With great technology nowadays, browsing and searching for your ideal pre-owned vehicle has never been easier. Trusted online platforms are available at our fingertips hence, with just a few swipes or clicks away, you can already view and possibly purchase your ideal used car. Compared to bygone days, if anyone wants to view a particular listing, they have to travel back and forth for it which is quite time-consuming and a waste of money. Do not underestimate the capabilities of a pre-owned vehicle as some dons ample amount of safety features that also provides ease of handling and reassurance.
1 - Pre-owned cars are more affordable thus, opting for one is a practical option.
2 - The used cars listed on the website are all thoroughly reviewed including their quality and performance for you to have the best selection possible.
3 - Compared to a new vehicle, pre-owned vehicles tend to have lower insurance coverage and so you will be paying less for yearly insurance.
4 - In terms of payment, loans are also accepted for relatively old vehicles which makes it feasible for anyone to purchase a car.
5 - A premium pre-owned vehicle is as good as a new car.
Which popular used cars for sale in Davao City are in the news these days?
Renowned automakers are highly appreciated by the locals for their competent, reliable, and innovative vehicles that are built to last. To boot, they also offer accessible service centers and low-cost maintenance. Few of the top-selling brands in the country, particularly in Davao City, are Toyota, Mitsubishi, Honda, Nissan, Ford, Isuzu, Hyundai, and Chevrolet. Here at ZigWheels.ph, you can browse for pre-owned vehicles from reputable automotive brands made available in the Philippines for sale by either owners or dealers. We provide a user-friendly interface that allows you to browse with your preferred type of vehicle. On top of an extensive list of used cars for sale, we also provide helpful tips on how to purchase pre-owned vehicles. You can further search for other trusted car manufacturers aside from the aforementioned popular automakers on our website.
Which are the best models of pre owned cars in Davao City?
Purchasing a car is not what most people do every day and thus, there are particular aspects you should look into when opting for a pre-owned vehicle such as the quality, performance, mileage capacity, and current state of the vehicle. Buying a car is a great investment and that also applies to pre-owned vehicles. This is why there is a need to thoroughly review your desired pre-owned vehicle. The majority of highly trusted automotive marques here in the country render competent, reliable, and innovative vehicles that are built to last. To boot, popular automakers provide accessible service centers along with low-cost maintenance.
Most purchased diesel-powered used vehicles in Davao City are the Toyota Fortuner, Mitsubishi Strada, Chevrolet Trailblazer, Hyundai H-100, and more. To name a few for the petrol category, on the other hand, are the Mitsubishi Xpander, Nissan Almera, Hyundai Accent, Hyundai Kona, Nissan Juke, Honda City, Toyota Corolla Altis, and more.
For years on end, Toyota, a Japanese automotive marque, has quite the brand reputation as it has been one of the leading choices of Filipinos for its competent vehicles at a reasonable value. Along with another Japanese automaker, Mitsubishi has long been renowned as one of the best automakers in the country. Like the Toyota, it has also won the hearts of many for its practicality and dependability. So, if you are looking for a pre-owned vehicle, you could easily spot the most popular model by either the mentioned models above or simply through social media. As they all say, with great power comes great responsibility hence, top-selling car manufacturers can certainly provide and deliver. With the ease of accessibility to browse and buy pre-owned vehicles, it allows anyone to have a vehicle to call their own.
Used cars for sale in Davao City Below 200k
2020 Toyota Corolla Altis: Offered at ₱170,000
The Japanese marque, Toyota, has been dominating the market for a long time. It is no surprise that this model is popular as it renders great fuel economy, remarkable safety features, impressive ride and handling, and more. Opting for this pre-owned vehicle will not only provide and deliver, but the reliable automaker also provides cheap and accessible service centers nationwide.
2008 Chevrolet Captiva: Offered at ₱190,000
This compact crossover is appreciated not only for its capacious interior but exceptional engine performance that renders a comfortable yet robust driving experience. The Filipino automotive manufacturer provides quality products which locals are proud of.
Find Used & Second hand cars for sale in Other cities:
Second hand cars in Davao City
Second hand cars in Quezon City
Find Used Cars by Price Filter
Used Cars for Sale Philippines Below 100k
Used Cars for Sale Philippines Below 150k
Used Cars for Sale Philippines Below 200k
Used Cars for Sale Philippines Below 300k
Used Cars for Sale Philippines Below 500k
Popular Used Car Models
Used Mitsubishi Adventure for Sale
Find Used Cars by Popular Body Type
Second Hand Pickup Trucks for Sale
Second Hand Hatchback Cars for Sale
Second Hand Sedan Cars for Sale
Second Hand Crossover Cars for Sale
Still didn't find what you are looking for? Check our dedicated second hand cars for sale Philippines page and filter cars as per you needs.
Used Cars for Sale in Davao City Price List
Used Cars for Sale in Davao City Price List starts at ₱190,000 for the model Chevrolet Captiva, in all a total of 25 2nd hand cars available for sale in the Philippines
Hide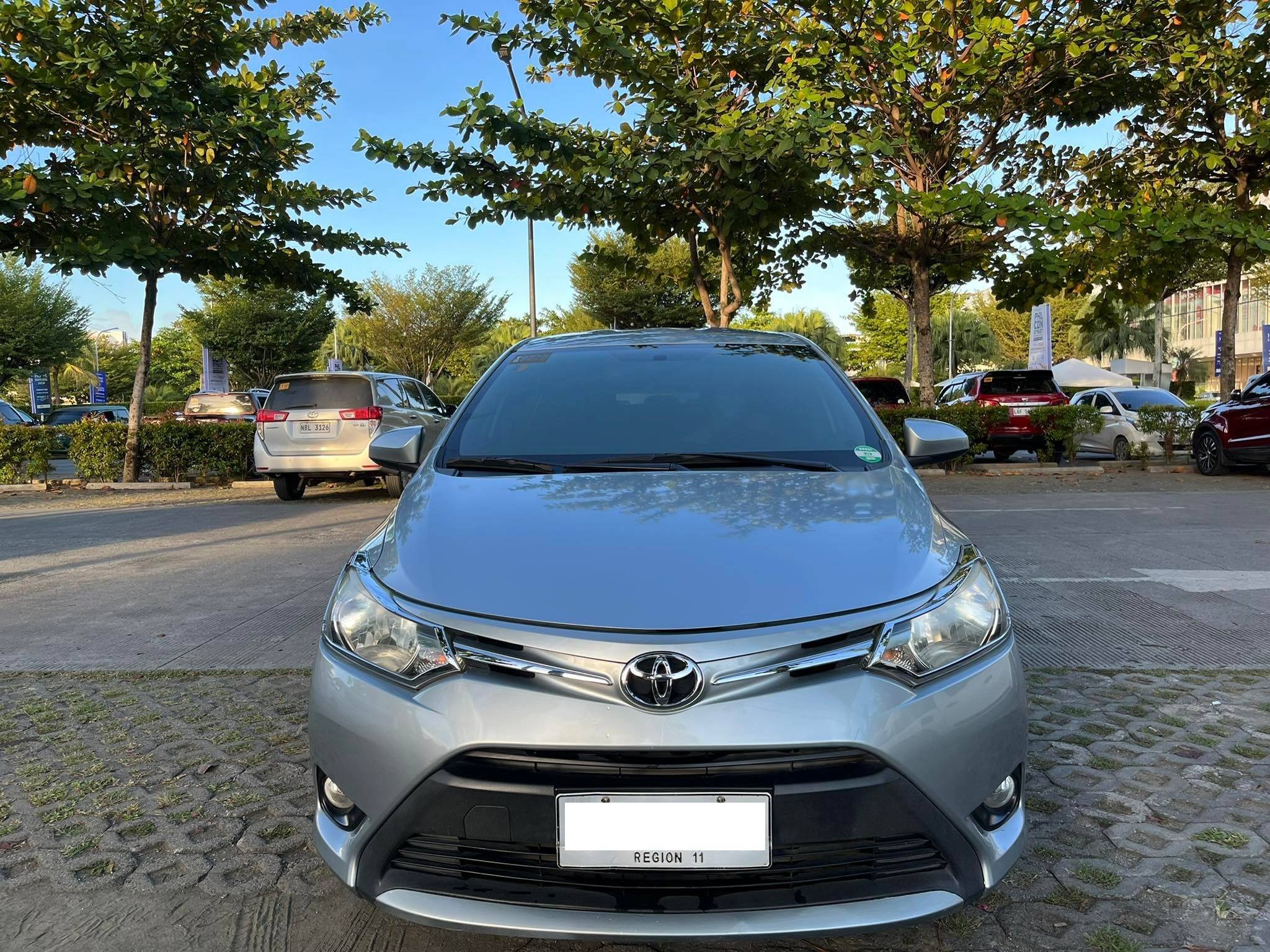 + 7 Photos
2013 Toyota Vios 1.3 E MT
75,000 KM, Gasoline, Davao City
Registration Year

2022

Make Year

2013

KMs Driven

75,000 KM

Fuel Type

Gasoline

Transmission

manual

Owner

Owner

City

Davao City

Variant

1.3 E MT

Colors

silver
Check More Details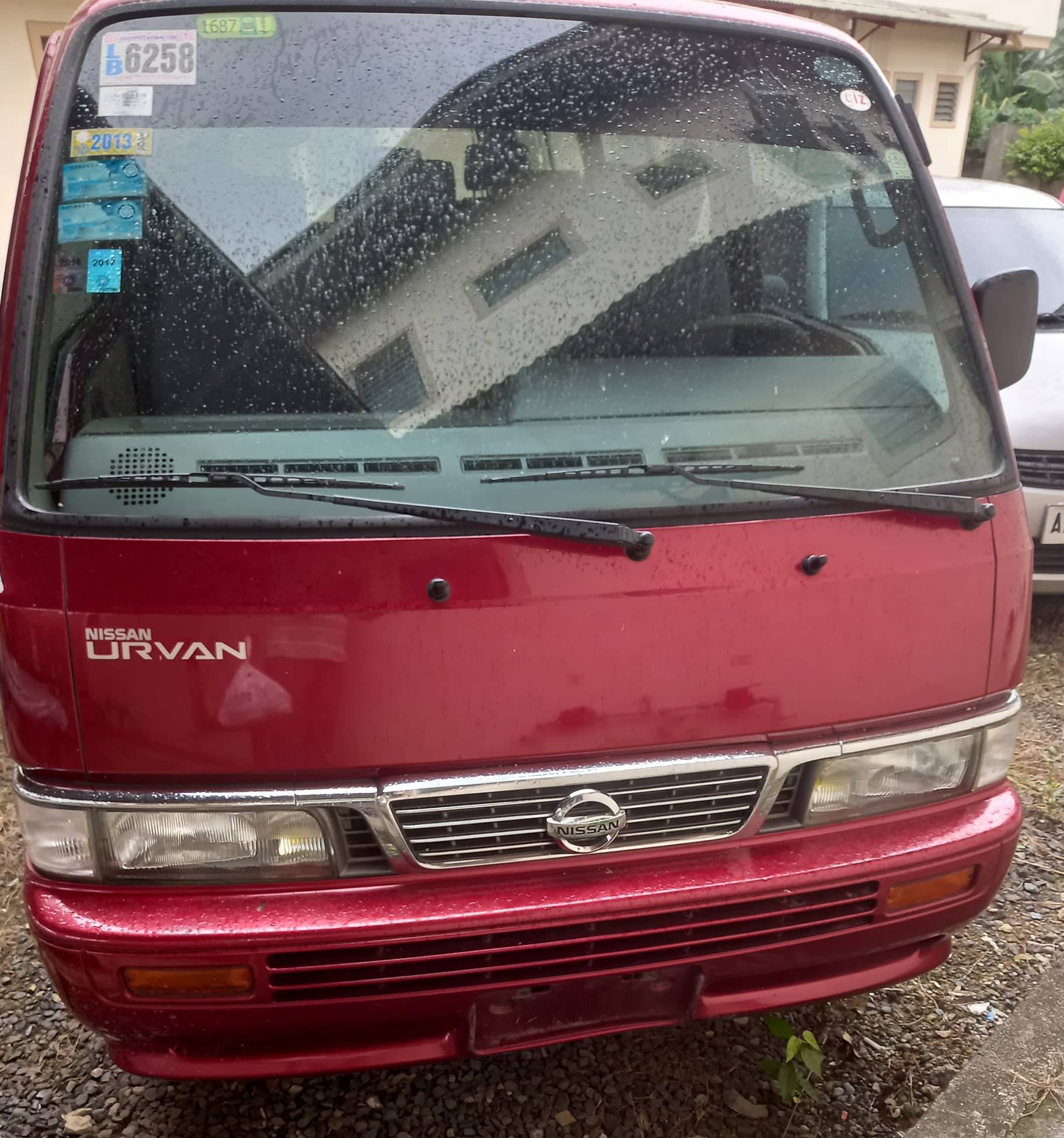 + 5 Photos
2008 Nissan Urvan 12 Seater ESCAPADE
60,000 KM, Diesel, Davao City
Registration Year

2008

Make Year

2008

KMs Driven

60,000 KM

Fuel Type

Diesel

Transmission

manual

First hand

First hand

City

Davao City

Variant

12 Seater ESCAPADE

Colors

red
Check More Details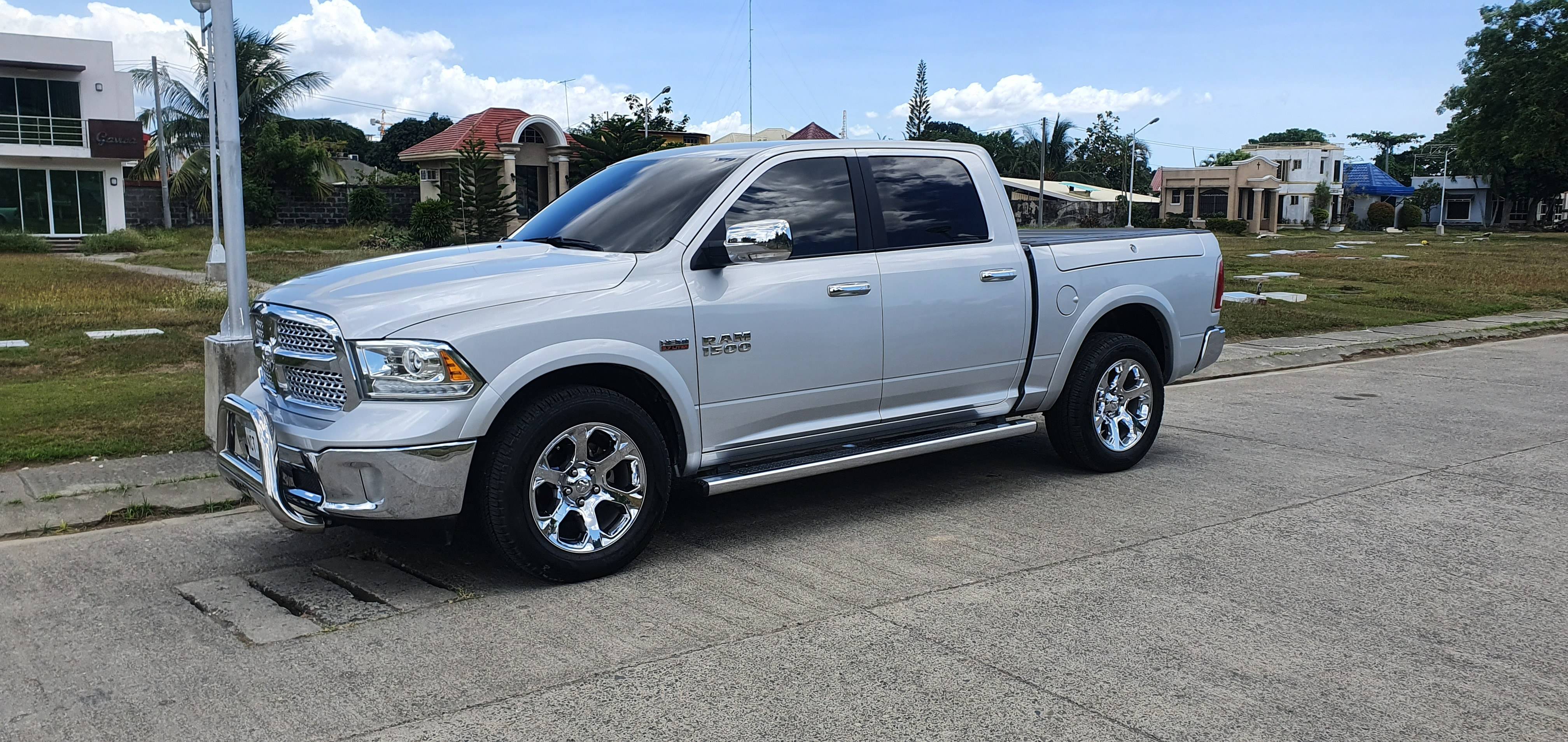 + 9 Photos
2018 RAM 1500 Laramie
10,000 KM, Gasoline, Davao City
Registration Year

2018

Make Year

2018

KMs Driven

10,000 KM

Fuel Type

Gasoline

Transmission

automatic

Owner

Owner

City

Davao City

Variant

Laramie

Colors

silver
Check More Details
+ 10 Photos
2011 KIA Sportage 2.0 LX AT 4X2 Gas
120,000 KM, Gasoline, Davao City
Registration Year

2022

Make Year

2011

KMs Driven

120,000 KM

Fuel Type

Gasoline

Transmission

automatic

First hand

First hand

City

Davao City

Variant

2.0 LX AT 4X2 Gas

Colors

black
Check More Details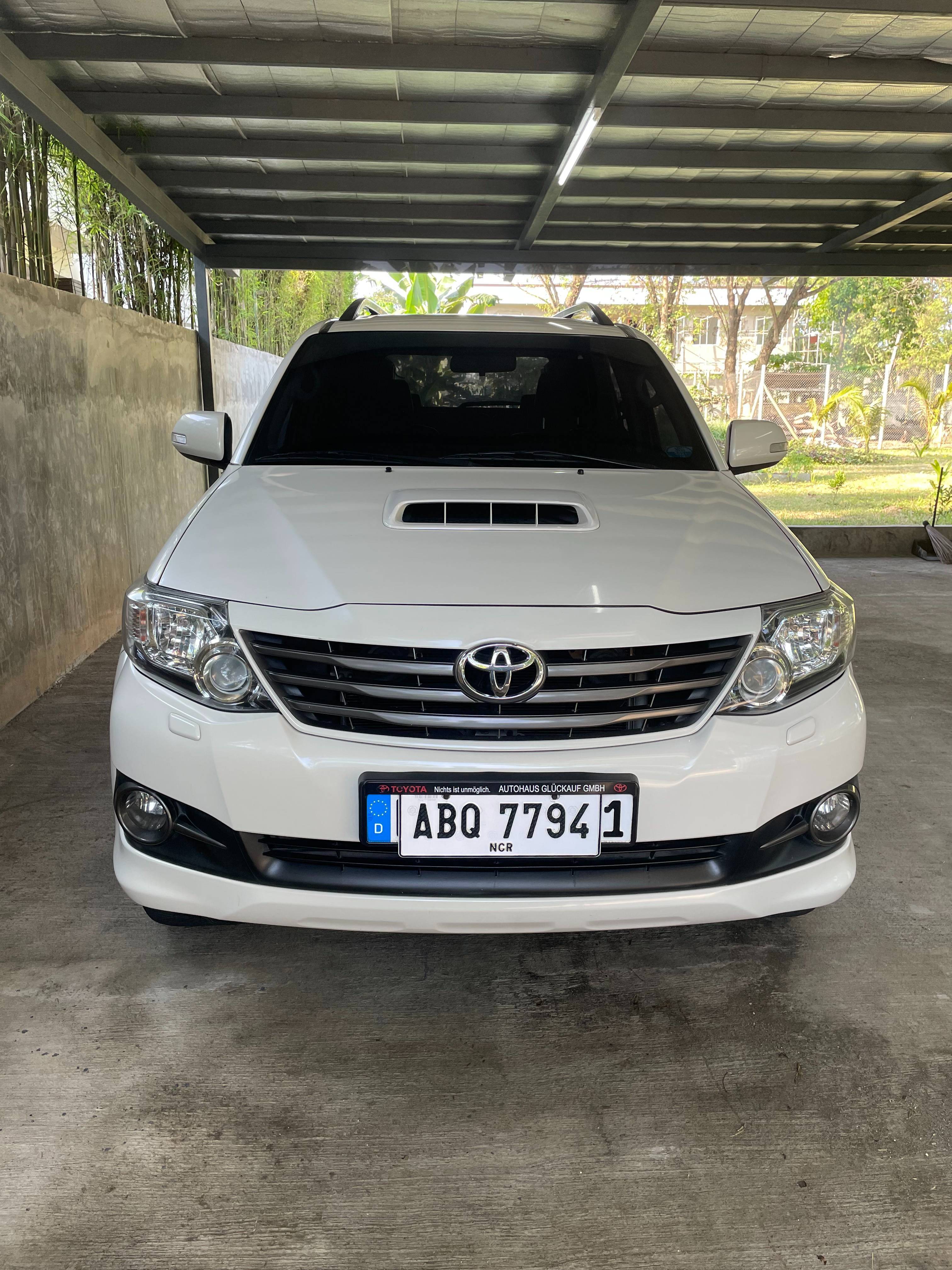 + 13 Photos
2016 Toyota Fortuner Dsl AT 4X4 3.0 V
48,000 KM, Diesel, Davao City
Registration Year

2016

Make Year

2016

KMs Driven

48,000 KM

Fuel Type

Diesel

Transmission

automatic

First hand

First hand

City

Davao City

Variant

Dsl AT 4X4 3.0 V

Colors

white
Check More Details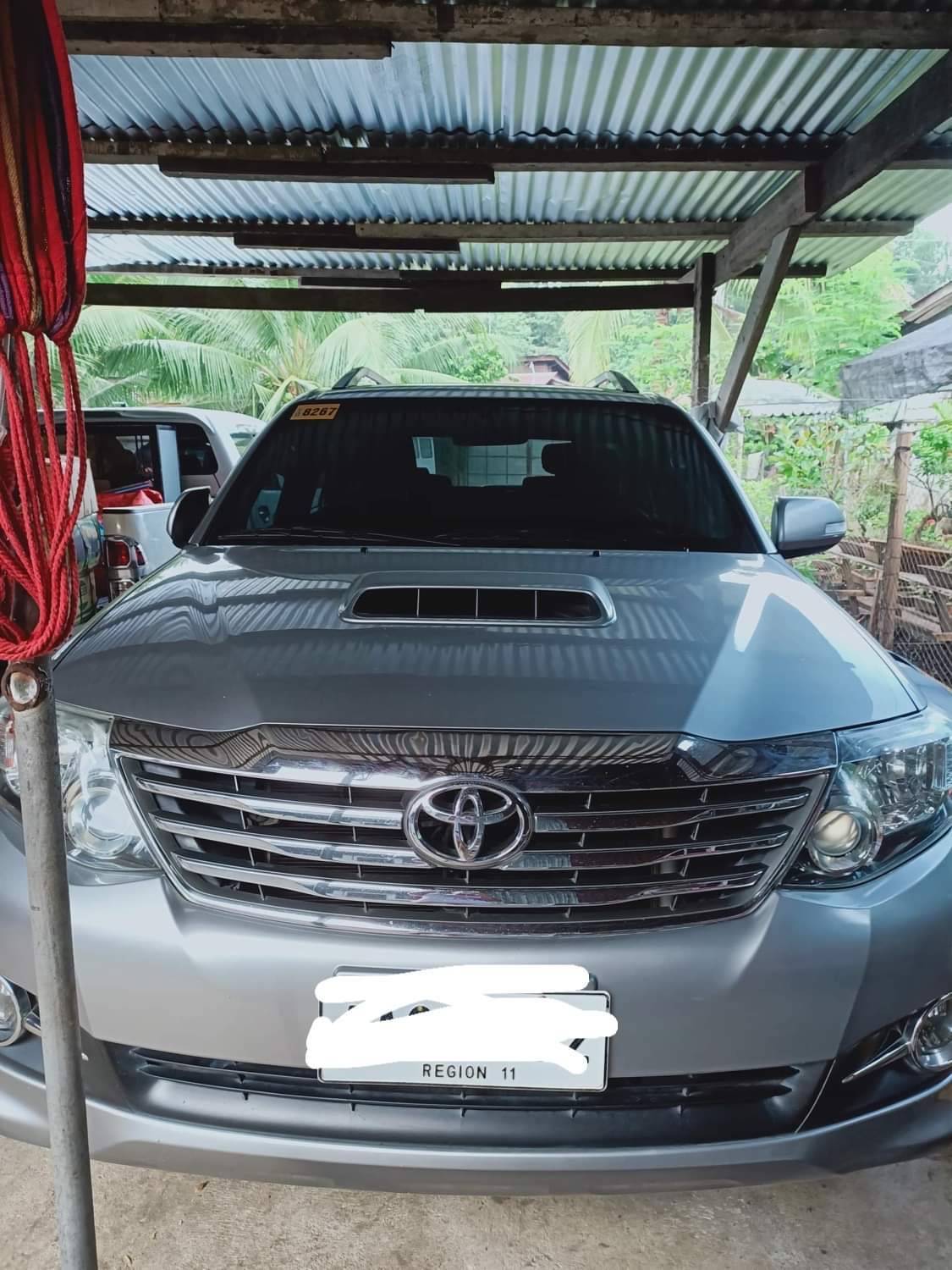 + 4 Photos
2015 Toyota Fortuner 2.4 G Diesel 4x2 AT
95,000 KM, Diesel, Davao City
Registration Year

2015

Make Year

2015

KMs Driven

95,000 KM

Fuel Type

Diesel

Transmission

automatic

Owner

Owner

City

Davao City

Variant

2.4 G Diesel 4x2 AT

Colors

silver
Check More Details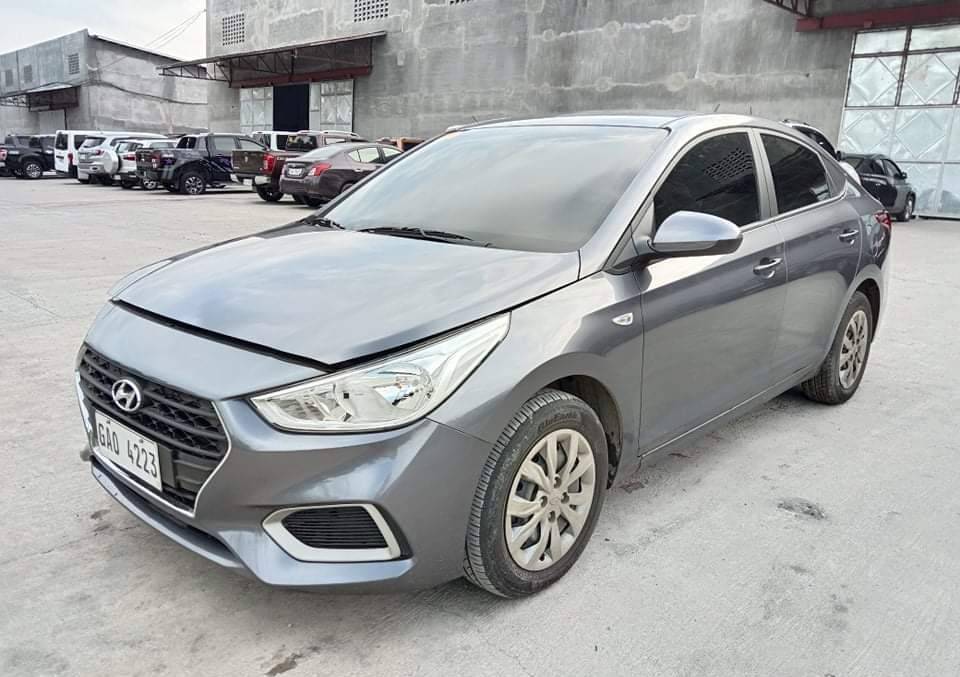 + 5 Photos
2020 Hyundai Accent 1.4 GL 6AT w/o Airbags
7,575 KM, Gasoline, Davao City
Registration Year

0

Make Year

2020

KMs Driven

7,575 KM

Fuel Type

Gasoline

Transmission

automatic

Owner

Owner

City

Davao City

Variant

1.4 GL 6AT w/o Airbags

Colors

Grey
Check More Details
View Used Cars By Parent Model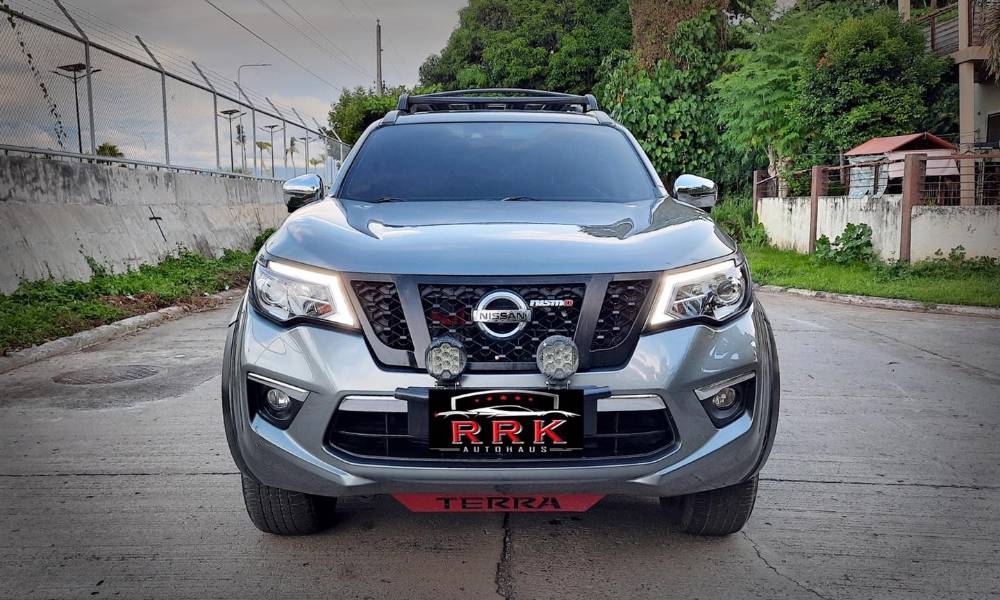 + 35 Photos
2019 Nissan Terra 2.5 4x2 VL AT
23,799 KM, Diesel, Davao City
Registration Year

0

Make Year

2019

KMs Driven

23,799 KM

Fuel Type

Diesel

Transmission

automatic

Owner

Owner

City

Davao City

Variant

2.5 4x2 VL AT

Colors

Grey
Check More Details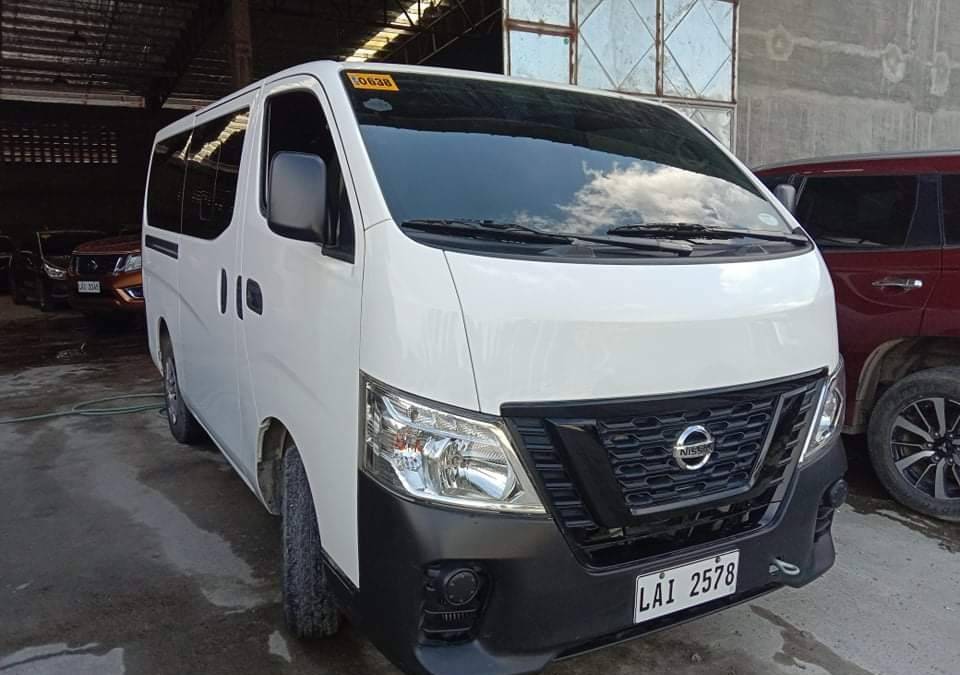 + 5 Photos
2020 Nissan NV350 Urvan Standard 15-Seater
19,658 KM, Diesel, Davao City
Registration Year

0

Make Year

2020

KMs Driven

19,658 KM

Fuel Type

Diesel

Transmission

manual

Owner

Owner

City

Davao City

Variant

Standard 15-Seater
Check More Details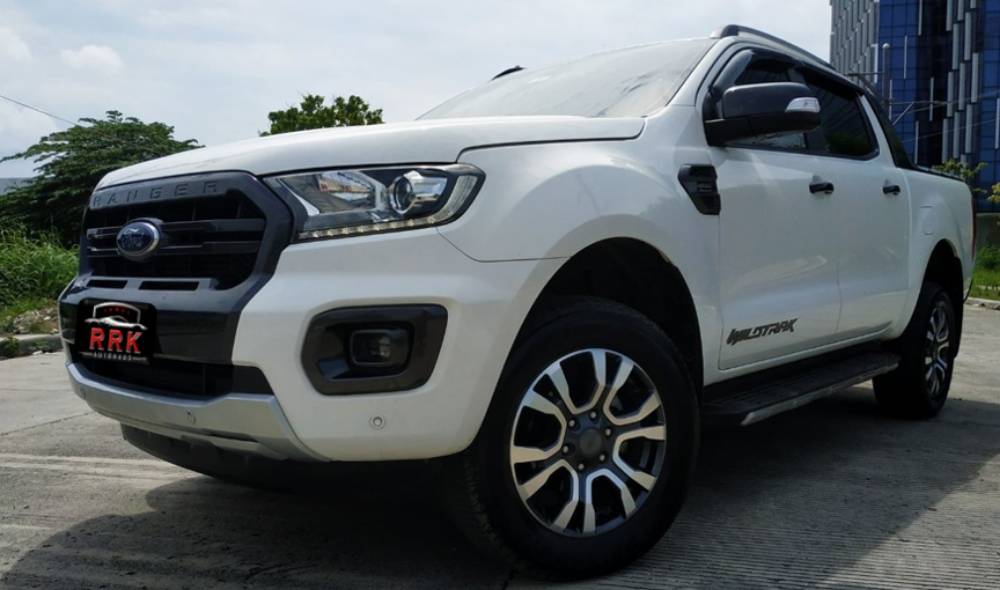 + 21 Photos
2022 Ford Ranger 2.0L Turbo Wildtrak 4x2 AT
29,628 KM, Diesel, Davao City
Registration Year

0

Make Year

2022

KMs Driven

29,628 KM

Fuel Type

Diesel

Transmission

automatic

Owner

Owner

City

Davao City

Variant

2.0L Turbo Wildtrak 4x2 AT

Colors

White
Check More Details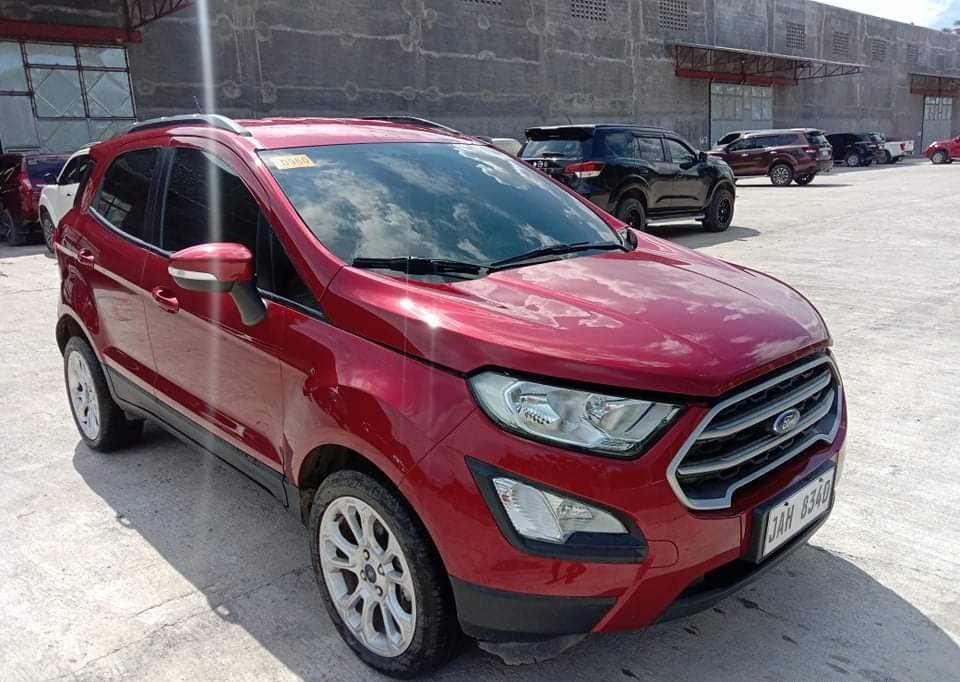 + 5 Photos
2019 Ford Ecosport 1.5 L Trend MT
16,363 KM, Gasoline, Davao City
Registration Year

0

Make Year

2019

KMs Driven

16,363 KM

Fuel Type

Gasoline

Transmission

manual

Owner

Owner

City

Davao City

Variant

1.5 L Trend MT

Colors

Red
Check More Details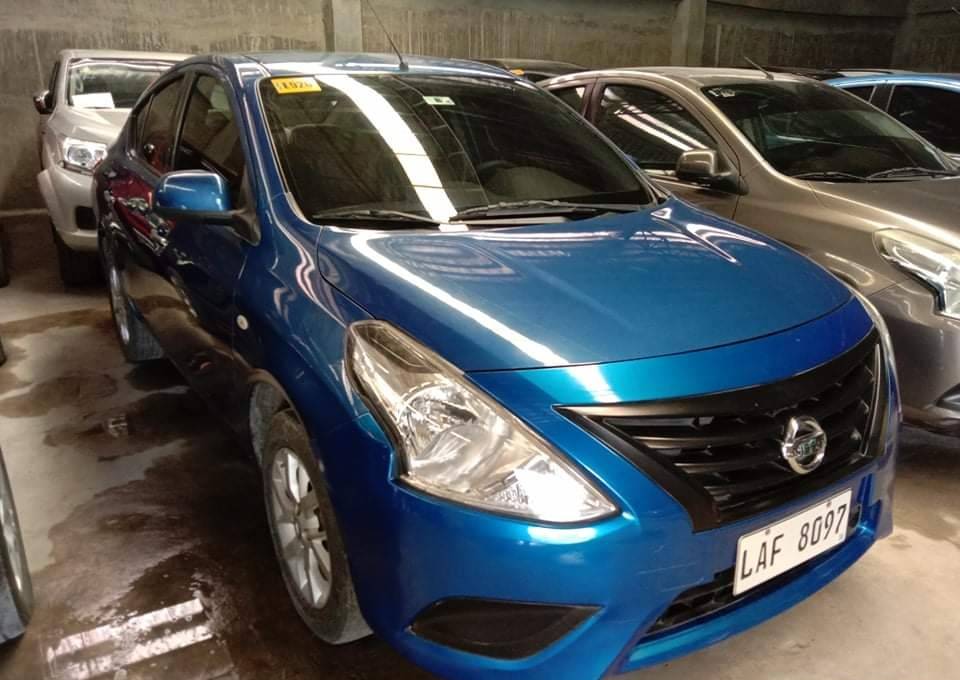 + 4 Photos
2019 Nissan Almera 1.5 E AT
33,195 KM, Gasoline, Davao City
Registration Year

0

Make Year

2019

KMs Driven

33,195 KM

Fuel Type

Gasoline

Transmission

automatic

Owner

Owner

City

Davao City

Variant

1.5 E AT

Colors

Blue
Check More Details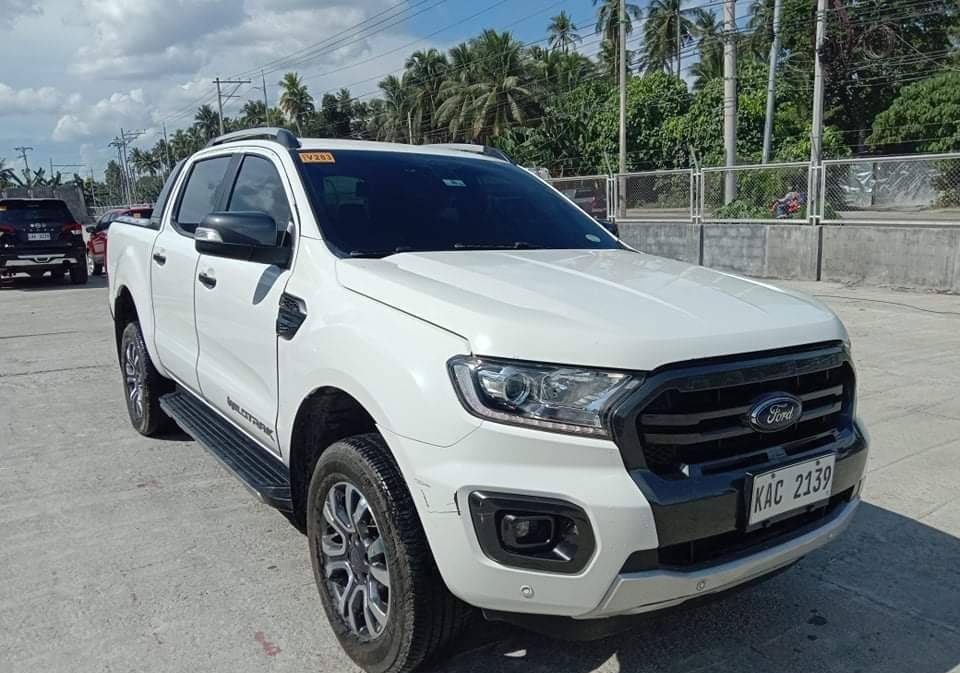 + 5 Photos
2019 Ford Ranger 2.0L Turbo Wildtrak 4x2 AT
32,490 KM, Diesel, Davao City
Registration Year

0

Make Year

2019

KMs Driven

32,490 KM

Fuel Type

Diesel

Transmission

automatic

Owner

Owner

City

Davao City

Variant

2.0L Turbo Wildtrak 4x2 AT

Colors

White
Check More Details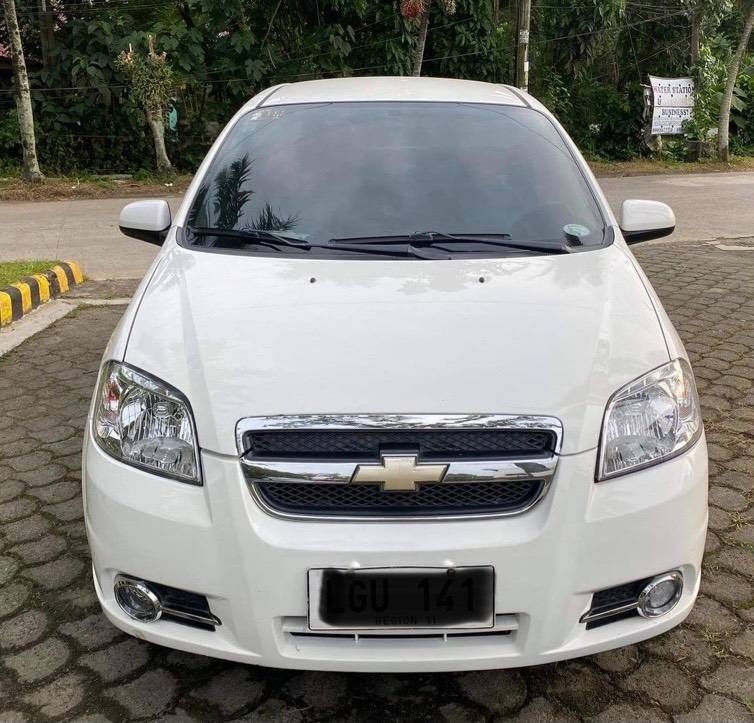 + 4 Photos
2010 Chevrolet Aveo LT 1.4L AT
83,000 KM, Gasoline, Davao City
Registration Year

2010

Make Year

2010

KMs Driven

83,000 KM

Fuel Type

Gasoline

Transmission

automatic

Owner

Owner

City

Davao City

Variant

LT 1.4L AT

Colors

white
Check More Details