Kia Soluto: Top-shelf value for money
There's a new subcompact on the block and this one's from China.
That's right, the Philippines is the latest export market for this Korean B-segment unit known in other parts of the world (China and the Middle East) as Pegas.
It's called Soluto on our shores, starts at P665,000, and currently has four trims in the market.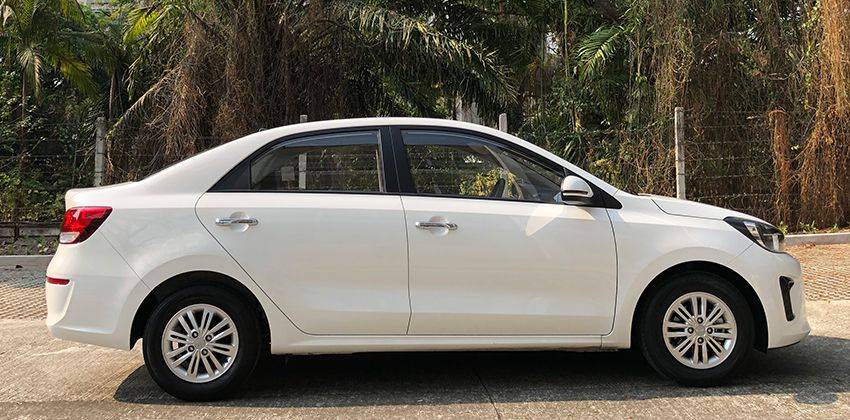 The starting price point opens up Kia to a whole new set of young, moneyed buyers eager to get either their first car or just an everyday drive.
If you're in between cars at the moment and want your next one to be as loaded as a subcompact can get, consider this model's top trim. Read on as I tell you about the Kia Soluto 1.4 EX A/T.
Exterior
It looks petite, even more so when wearing a clear white hue, but it does a great job of using all 2,570 mm of its wheelbase to make the cabin feel spacious.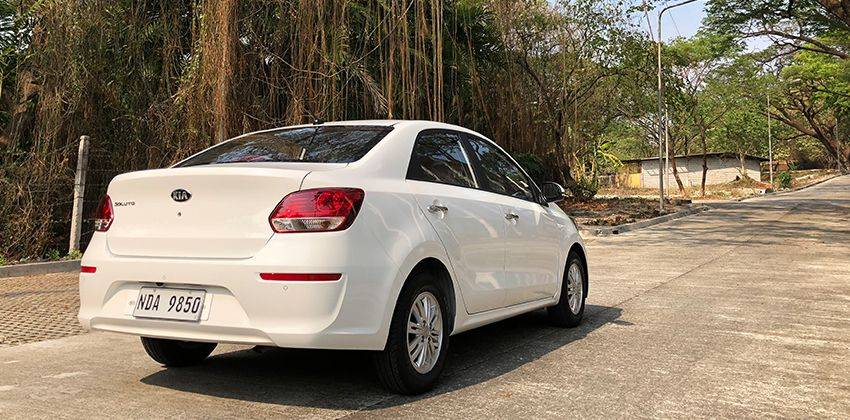 The size befits its status and doesn't make it out to be anything else but a subcompact, and its design follows suit. The façade is nothing fancy and, in fact, I could say the same for the rest of the exterior design.
It has a slim black grille with chrome borders, which follows the look of more modern Kia models like the Sportage, plus a large front bumper with wide air vents and a couple of fog lamps at the bottom.
Halogen headlamps are standard throughout the lineup but the EX models (both AT and MT) come with mirror-mounted turn indicators, and chrome door handles.
The rear is plain, without any décor on the trunk lid, which makes it look clean and neat for a classier appearance.
What it lacks in exterior bling, it more than makes up for in the cabin.
Interior
Two-tone, synthetic leather was the first thing I noticed in the cabin. It felt a bit tacky at first but I'll still take that over plain fabric. Plus, it's easier to clean.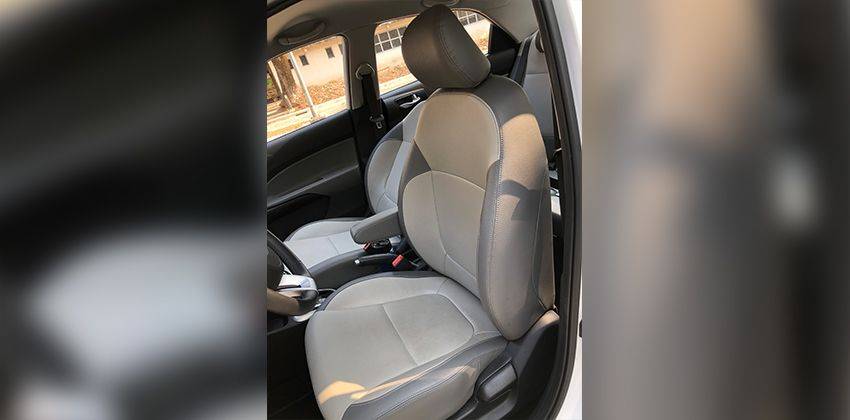 The small seat size fit my Asian body very well and I loved that it has a right armrest on the driver's seat (for those long out-of-town drives).
I appreciate the simple design of the dashboard. It makes understanding the layout easier, finding out which switches and buttons are for what, and it left a lot of open spaces, which makes everything easy on the eyes. The plastic it uses though seems to be prone to scratching.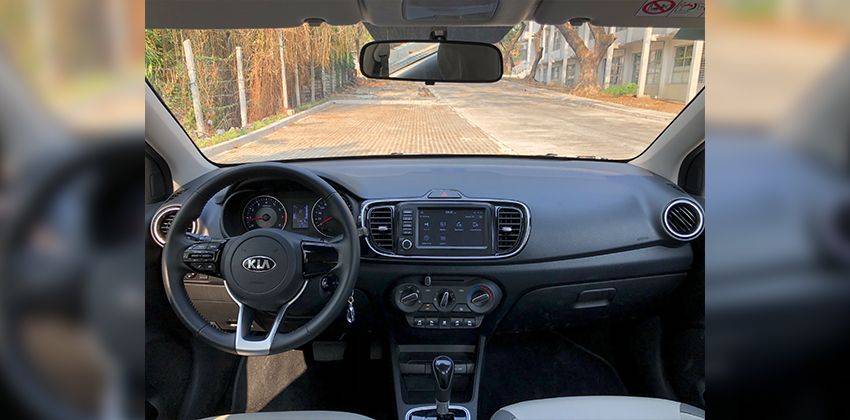 There's a seven-inch touchscreen system at the center that handles audio, connectivity, and even doubles as a reverse monitor. On its left side are four buttons and a knob on the left side to control the menu system.
The operating system is snappy and responds to touch commands almost instantaneously, which tells you Kia put this together in-house and isn't just any third-party software.
My favorite feature is the auto-start Android Auto and Apple CarPlay, depending on what unit you have, as soon as you plug your device to the USB port.
The steering wheel is leather-wrapped and has two glossy spokes with the left bearing audio controls.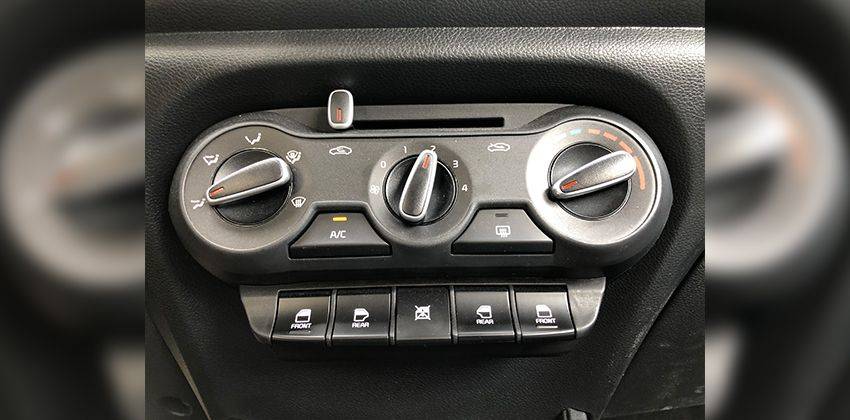 What will take getting used to is the location of power window controls. It's found along the center stack right below the air-conditioning controls.
Engine
Under the Soluto's hood is a 1.4-liter gasoline engine with continuous variable valve timing (CVVT). Output is clearly rated for city driving at 94hp and 132Nm.
Leave the four-speed automatic transmission on D and it will downshift the way your Dad does, way before it even comes close to 2000 rpm. For the uninitiated, that means it's tuned for fuel efficiency and keeps the revs low by shifting to the next gear as soon as possible to save on fuel.
The result is a less than exhilarating drive especially if you like sudden acceleration and fancy overtaking maneuvers.
As it is a Soluto, it offers a solution. Shift it left to 3 and feel the revs pick up to give you some oomph without having to physically add throttle input.
Its fuel-saving measures are effective. Northbound on EDSA from BGC to QC at 3 p.m. on a workday Thursday netted me 8.5 kilometers per liter.
Ride and handling
The cabin is quiet enough and, may I add, at a higher level in its segment than competitors. It does a better job of muting road noise and softening the effects of potholes than even the also China-made Santana.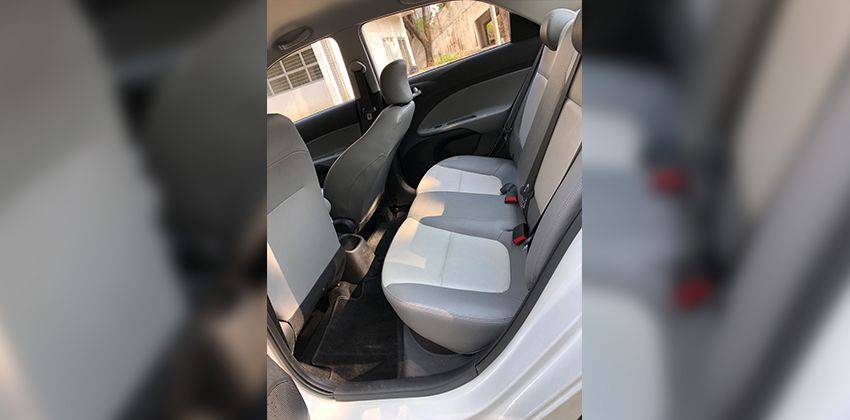 Steering feedback is light, which gives off a feeling that you're handling a much smaller vehicle, but on the flipside, it's delightful to handle, especially if you love negotiating traffic.
Poise is good even around corners, something that can even improve with better tires.
All in all, I'd definitely give it top marks for comfort.
Verdict
It needs to work on the exterior design to stand out in a very crowded segment and I expect that to happen with the second-gen unit.
When it comes to modern amenities, it's loaded with the essential stuff, including software for hands-free mobile phone operation and accessibility features like keyless entry.
Like the entire package, it's price isn't pretentious and keeps it real. At P755,000, the Kia Soluto 1.4 EX A/T is strategically positioned to undercut competitors without short-changing buyers.
Photos by Eric Tipan
Sell your car at the best price
Verified and genuine buyers
Free listing
List your car
Kia Car Models
Kia Seltos

Kia Soluto

Kia K2500

Kia Sorento

Kia Stonic

Kia Carnival

Kia EV6
Kia Cars Price

Kia Soluto Car Articles From Carmudi
Kia Soluto to power PH pharma firm's fleet

Ruben Manahan IV,

May 18, 2023

Surveying the interior of the Kia Soluto

Kia 'K-Mazing Deals' available until month's end

Ruben Manahan IV,

May 11, 2021

2021 Kia Soluto: The pros and cons

Wilbert Tan,

Mar 05, 2021

Which 2021 Kia Soluto color is best for you?

Wilbert Tan,

Feb 24, 2021
Choose a city to get promos and prices in your area