All-new Honda City Hatchback to be unveiled on Apr. 20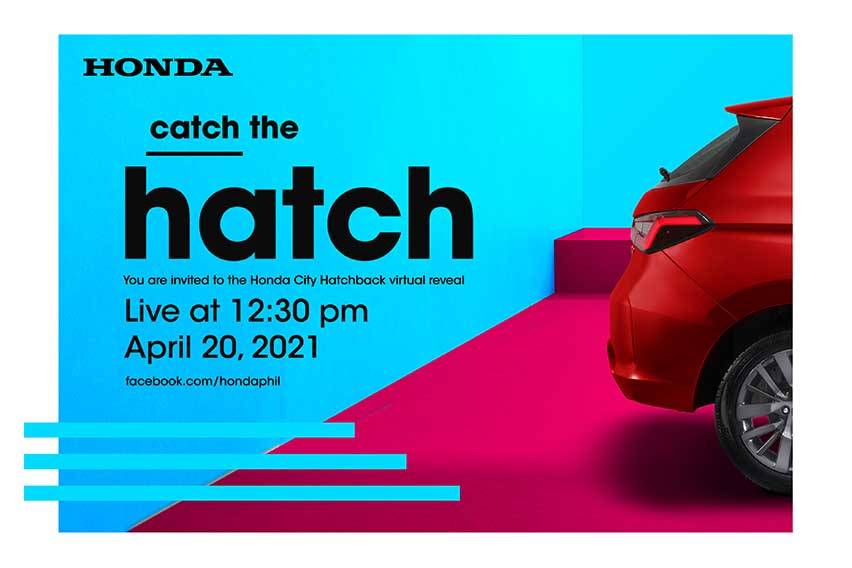 MANILA: Honda Cars Philippines, Inc. (HCPI) is set to roll out the all-new Honda City Hatchback later this month.
The Honda City Hatchback is developed with a sleek exterior look, spacious interior, and state-of-the-art technologies. The introduction of the new sporty five-door hatchback is part of Honda's goal of upgrading the City nameplate. Just like its sedan counterpart, the Honda City Hatchback comes with an overall package and versatility that would fit in the diverse needs and lifestyle of the customers.
It can be recalled that HCPI recently announced the discontinuation of the Jazz here. It's widely expected that the City Hatchback will fill in the niche to be left by that model, and it projected to cost less than the outgoing Jazz.
Customers are invited to virtually witness the unveiling of the all-new Honda City Hatchback by tuning in to HCPI's official Facebook page on April 20, 2021 at 12:30 p.m.
Image from Honda Cars Philippines, Inc.
Also read: Honda PH bids farewell to Jazz
You might also be interested in
Latest Honda Cars Videos on Zigwheels