PUV modernization program needs to continue, says DOTr's Libiran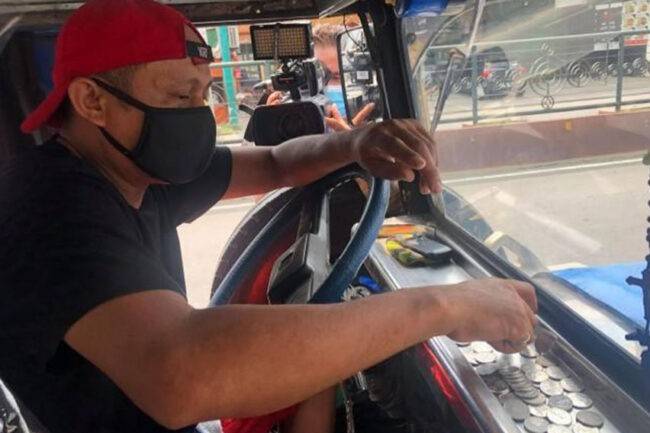 MANILA: The Clean Air Philippines Movement Inc. (CAPMI) conducted a virtual forum yesterday to address concerns and updates regarding the resumption of operations of traditional jeepneys and other modes of transportation amid the ongoing general community quarantine (GCQ) in Metro Manila and nearby provinces.
The speakers of the virtual forum were CAPMI President Atty. Leo Olarte, Land Transportation Franchising and Regulatory Board (LTFRB) Chairman Martin Delgra III, Land Transportation Office (LTO) Executive Director Atty. Romeo G. Vera Cruz, Department of Transportation (DOTr) Road Transport and Infrastructure Assistant Secretary Steve Pastor, and DOTr Communications and Commuter Affairs Assistant Secretary Goddes Hope Libiran.
The forum, moderated by Department of Transportation (DOTr)'s Libiran, began with an opening statement from CAPMI President Atty. Leo Olarte, where he briefly explained the need to prioritize the Clean Air Philippines Movement, which is "pro-poor, pro-life, and pro-health," given that air pollutants can become a vehicle for the coronavirus (COVID-19).
In terms of government-related programs on transportation, he reiterated that the Republic Act 8749 or the Clean Air Act must also be taken into consideration.
LTFRB's Delgra discussed the Public Utility Vehicle Modernization Program, explaining the need for the modernization program to continue amid the COVID-19 pandemic.
Libiran also supported Delgra's statement. She said that the modernization program is not being pushed simultaneous with the COVID-19 pandemic; that the program already started in 2017, and if it will be interrupted, it would lead to conflicts on the part of jeepney operators and drivers.
Delgra emphasized the need to abolish the boundary system as part of the first component of the modernization program, which is consolidation. Nevertheless, he did not directly answer the question of whether a jeepney phaseout will be expected in the next few months or not.
To date, only provincial buses and traditional jeepneys are not yet permitted to resume operations in compliance with the calibrated and gradual public transport suspension, which was suspended because of the COVID-19 pandemic in March.
The LTFRB also added that the operation of "roadworthy" and compliant traditional jeepneys would be allowed on Thursday or Friday this week.
Moreover, the LTFRB also said that there would be no fare increase for UV Express that resumed its operations yesterday, and this will also be applicable for other modes of transportation upon their resumption.
Delgra highlighted that the "principal stakeholders" of public transport are the local commuters and that there is a need to address their inconvenience as they return to work. He also said that increasing the fare of any form of transportation such as TNVS, taxis, PUJs, UV Express, and buses at this time will not help the millions of commuters in adjusting to the "new normal."
Delgra also noted that public utility vehicles (PUVs), buses, PUJs, and UV Express operators and drivers will be receiving additional fuel subsidy from the government. He added that the DOTr is already working on cash assistance and that it will be released soon. This is in response to the appeal of drivers and operators in terms of their small income due to decreased load capacity.
Meanwhile, DOTr Road Transport and Infrastructure Assistant Secretary Steve Pastor said that the MMDA and DOTr have pushed the implementation of protected bike lanes in EDSA to promote a more active lifestyle. He also added that bicycles are encouraged to reduce the load of public transport and uphold social justice to cyclists who have been requesting for these bike lanes for a long time.
Land Transportation Office (LTO) Executive Director Atty. Romeo G. Vera Cruz also explained that there are private emission testing centers for vehicles established already in Pasay City and East Avenue, Quezon City.
He also mentioned the pilot implementation of the driver registration system and driver's license system, including the emission testing as part of the Land Transportation Management System (LTMS), which is meant to help reduce the spread of COVID-19.
Through the new LTMS, drivers can apply, schedule an appointment, and pay for driver's license transactions online through the LTO portal.
Photo from GMA News Online
Also read: Study: Polluted air increases COVID-19 mortality rate, LTO, LTFRB to take services online
You might also be interested in
Latest Cars Videos on Zigwheels