Hyundai PH teams up with EV Owners Society to promote electrified mobility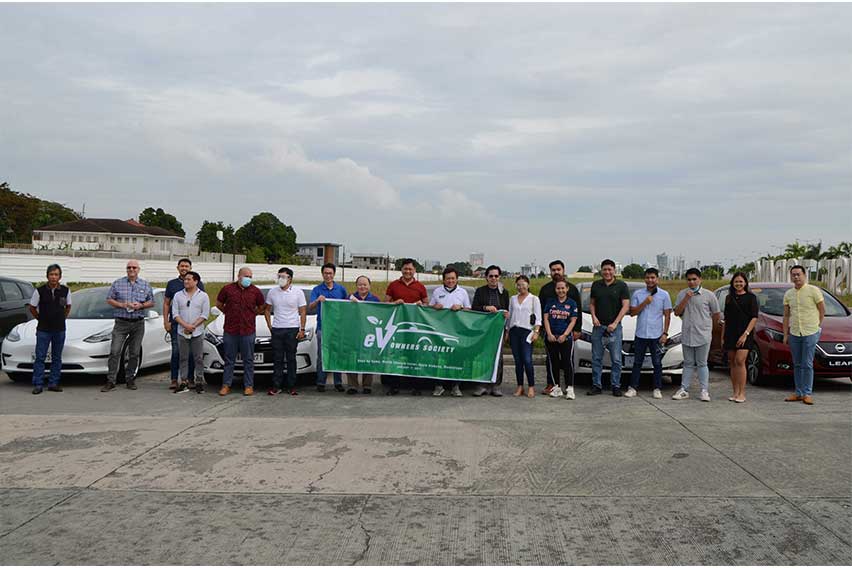 MANILA: Hyundai Asia Resources, Inc. (HARI) partners with EV Owners Society to promote electric mobility in the Philippines.
The EV Owners Society is a sub-unit of the Electric Vehicle Association of the Philippines (eVAP). The group is composed of electric vehicle owners who collaborate with automotive industry experts to tackle the potential of electric vehicles in the country.
EV Owners Society President and Philippine Parts Maker Association President Ferdi Raquelsantos explained that electric vehicles are not included in Department of Trade and Industry's safeguard duty on imported cars.
In a statement, HARI President and CEO Ma. Fe Perez-Agudo said, "We welcome and support this development. It's been a long time coming. Globally, Hyundai has been leading the charge in commercializing new energy vehicles, while HARI is one of the first local car companies to introduce EVs to the Philippine market."
HARI joined the electric mobility scene in 2019, when the brand launched the all-electric variants of the Hyundai Ioniq and Hyundai Kona at the Manila International Auto Show. It was followed by the release of the Ioniq sub-brand in 2020.
The Hyundai Ioniq Electric is a zero-emission hatchback that is motivated by a magnet-type electric motor which produces 136ps. Its fully charged battery can travel up to 373 kilometers. The vehicle is equipped with a multimedia information center, drive mode selector, electronic gear shift, six airbags, and a luggage capacity of 357 liters. The Hyundai Ioniq was hailed as the Best EV in the Philippines in the 2020 C! Magazine Awards.
The Hyundai Kona Electric was recognized as America's greenest car in 2019 by the American Council for an Energy-Efficient Economy (ACEEE). On the same year, Car and Driver USA named the fully electric crossover as the best subcompact SUV. The Kona Electric is powered by a lithium-ion polymer battery, which can reach up to 400 kilometers when fully charged.
Agudo added, "We join the eVAP in seriously looking beyond our current situation. "The pandemic will pass but environmental concerns are here to stay. Hyundai's EV lineup is out to help create a better future for all by making these technologies accessible to a greater number of people."
Photos from Hyundai Asia Resources, Inc.
Also read: Hyundai PH extends 'MerrygaLOW' deals to next year
Hyundai Ioniq EV Promos, DP & Monthly Installment
You might also be interested in