Lalamove, PDEA partner to promote safe, drug-free deliveries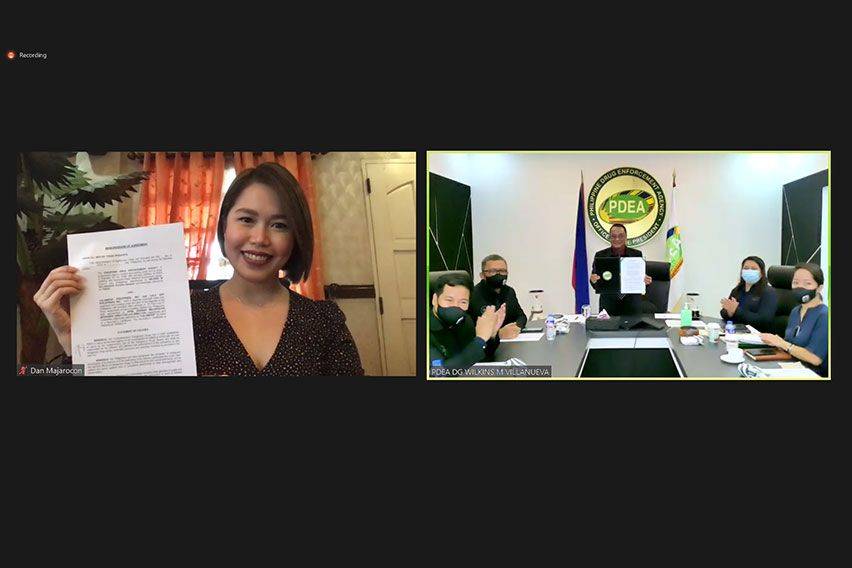 MANILA: On-demand delivery services provider Lalamove signed a memorandum of agreement with the Philippine Drug Enforcement Agency (PDEA) to reinforce coordination against the prevalence of drugs in the country.
The goal of the collaboration between the two entities is to prevent circumstances where drug sellers or users can possibly misuse the delivery platform. PDEA will be offering advanced support and training to Lalamove to maintain drug-free operations.
Managing Director of Lalamove Philippines Dannah Majorocon shared, "We in Lalamove have zero tolerance for illegal drugs, and we believe in the government's goal to quell the drug problem in our country. We value the safety and security of our partner drivers and users, that is why we are grateful for the support of PDEA in keeping our operations drug-free."
PDEA Director General Wilkins Villanueva said, "The signing of the agreement should pave the way for other delivery service courier companies to be diligent and provide enough safeguards to prevent further transport of illegal drugs using online platforms."
Through the digitalization of logistics, numerous people took advantage of the opportunity to get employed or grow their businesses while some abuse this convenience for illegal operations.
Furthermore, the continuity of this collaboration is said to benefit both PDEA and Lalamove such that drug-free and safe deliveries are better promoted.
Photos from Lalamove
Also read: Bosch offers specially priced auto parts for Lalamove fleet members
You might also be interested in
Latest Cars Videos on Zigwheels