Maxus PH launches D60 compact crossover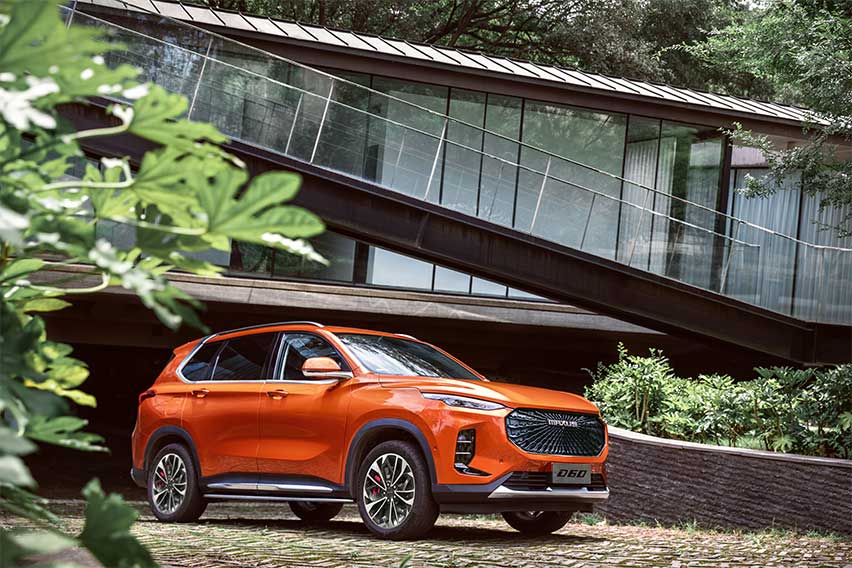 MANILA: Closely following the fairly recent debut of the G50 MPV, Maxus Philippines now reveals its entry in the aggressive crossover market, the stylish Maxus D60 compact SUV.
The Maxus D60 has two variants, namely, the 1.5T Pro and the 1.5T Elite. Both variants are powered by a four-cylinder in-line 1.5-liter turbocharged gasoline engine mated with a seven-speed dual-clutch automatic transmission.
The engine, which generates 250Nm and 167 hp, is configured for fuel efficiency and performance.
The D60 also features a suite of passive and active safety systems, namely, rear park distance control (PDC), a tire pressure monitoring system, reverse camera, front dual and side airbags, electronic parking brake with auto hold,  electronic stabilization program, and an additional front PDC for the Elite variant.
Aside from this, through the double layer welding technology of the D60, the overall quality and strength of its exterior configuration is guaranteed to provide customers security and confidence behind the steering wheel. 
The Maxus D60 exterior follows the so-called Maxus Tarantula concept, which ideally represents the dynamic, active, and confident urban lifestyle of growing families and young professionals. 
The unique Maxus octagonal front grille kicks off the exterior design, and this is further enhanced by matrix-style full LED headlights, streamer tail lights, attention-grabbing 18-inch alloy wheels, and cobweb grille pattern of the Elite variant.
The D60 is gets two seating capacity options: seven seats for the 1.5T Elite and five seats for the 1.5T Pro. Both are said to provide an ideal fit for the mobility needs of a growing, active family.
Both variants get an eight-inch infotainment system and rear air-conditioning vents. The Elite variant provides additional convenience and comfort through the presence of power folding side mirrors, leather seats, and a keyless entry and push start.
Maxus said the D60 provides value for money, with a suggested retail price that approximates subcompact levels. The D60 1.5T Elite costs P1,258,000 while the D60 1.5T Pro is priced at P1,148,000.
Combined with the brand's after-sales service and guarantee of low maintenance costs, the D60 is positioned as providing  "max savings" even as customers obtain features that are rarely seen in subcompact and compact SUVs.
The new Maxus D60 is available in six brilliant colors, namely, the Warm Argent and Warm White (for both variants), Metal Black and Wace Red (exclusive to the Pro variant), and Competitive Orange and Polar Ash (exclusive to the Elite variant).
The Maxus D60 compact SUV is part of the expanding portfolio of Maxus Philippines vehicles, which includes the V80 van, the G10 van, the T60 pick-up, and the G50 MPV. 
Maxus Philippines also levels up its commitment to show concern for its customers through its "5-5-5-5 Plan:"
5th Maxus model: The Maxus D60 flags off a series of new vehicle launches for 2021;

5 new dealer appointments: Maxus Philippines, having a total of eight dealerships to date, targets to establish five more by the end of 2021;

5-point VehiCare programs: The auto company enables vehicle ownership to be five times more cost-efficient and easier with the five-year warranty or 100,000-km program, Parts Management System that allows parts stocks availability up to five months, five-year Emergency Roadside Assistance (ERA), Enhanced Service Quality for virtual and onsite pick-up and delivery or home service and product support; and low-cost maintenance that allows each Maxus vehicle purchased to be 22% cheaper compared to other brands more than five years. 

5 times sales volume: Maxus Philippines strongly anticipates that 2021 will conclude in a five-fold growth in vehicle sales. 
This series of "high fives" represents the five-year projection of the Shanghai Automobile and Industrial Corporation (SAIC), wherein the Maxus brand has developed a credible global footprint under its management. 
SAIC was able to reach a total unit sales of 5.6 million vehicles. Its self-owned brands, which include Maxus, sold over 40,000 vehicles in Germany, France, Denmark, Norway, the Netherlands, and the United Kingdom. 
For more information, visit the official website of Maxus here and schedule a test drive with their nearest Maxus dealer centers in the following locations: Madrigal Business Park, Alabang (02- 8558-5828); Pedro Cayetano Boulevard, Taguig South (02-7219-9240); Quezon Avenue, Quezon City (02-8558-5818); Sheridan in Greenfield District, Mandaluyong (02-8558-5823); Araneta St, Bacolod City (034-435-7575); Mandurriao, Iloilo City (033-331-2622); North Reclamation Area, Cebu City (032-517-8226); and Pueblo, Cagayan de Oro City (0995-355-9400). 
Like and follow the Facebook page and Instagram account (@maxusph) of Maxus Philippines for updates about ongoing promos.
Photos from Maxus Philippines
Also read: Maxus D60 said to typify brand's 'creative inspiration'
Explore Maxus D60
Maxus D60
₱1.148 - ₱1.258 Million

MA starts : ₱26,081
You might also be interested in