MIAS Wired: Hyundai PH promises to 'Connext' to customers amid pandemic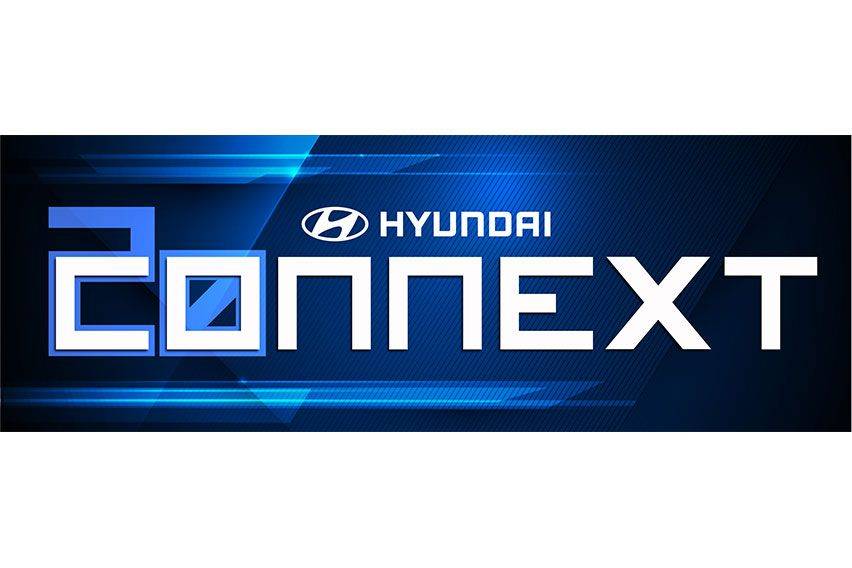 MANILA: Hyundai Asia Resources, Inc. (HARI) participated in the country's first-ever digital car show, the Manila International Auto Show (MIAS) 2020 which runs from today, December 16, up to the 20th.
For this year, the Hyundai car exhibit was held under the theme "Connext." This aims to show how the company is making a way to keep attached to its customers with the help of the fast-rising technology.
HARI President and CEO Ma. Fe Perez-Agudo said, "The theme Connext is only fitting because Hyundai has forged deep ties with Filipino consumers through its impressive lineup of vehicles and services. I am proud to say that thousands of Filipinos start their daily journeys with a Hyundai. Also, the theme underscores the digital revolution happening in HARI and the entire industry. Through MIAS Wired 2020, we will be able to reach out to more customers despite the distance and physical barriers. Our journey continues."
On its 20th year in the local automotive industry, the Korean car company has faced a lot of challenges, including global crisis, yet it is remaining strong and connected to its customers. HARI started its operation in 2001 with four dealerships which has grown to 42 car dealerships today.
HARI also boasts numerous recognitions from Hyundai Motor Company, including the Global Distributor of the Year award for 2010 and 2016, the Asia-Pacific Distributor of the Year for 2005, 2006, 2009, and 2013, the Service Excellence Award in 2017, and the Excellence in Customer Satisfaction award in 2018.
Agudo acknowledged the company's initiative which helped its reinventory in the new normal, The Great RESET (Resilience, Execution, Synergy, Experience, and Tenacious). According to Agudo, "Despite these unprecedented times, Hyundai has gone all-out to give its customers safe and better journeys as they navigate the challenges of the new normal. We embrace the digital revolution so we can stay close to our customers despite the distance. We rolled out value offerings to help them with their personal mobility and business needs." One of the company's offerings amid the pandemic is the Hyundai GPS (Guidelines for Protection and Safety) which is the company's battlecry to protect the health and wellness of employees, customers, and dealerships. Hyundai had also implemented other activities to adapt to the new normal which includes the unit delivery to client, Hyundai ARMOR (Active Response, Management, Operations, and Presumption), OME (Hyundai Online Market Experience) Page, and the Big League Program.
Also presented in the MIAS Wired 2020 were the Filipinos' favorite Hyundai vehicles: the Hyundai Starex, Hyundai Accent, Hyundai Reina, and Hyundai Kona — all powered by common rail direction injection diesel (CRDi) engines and featuring Hyundai's advanced high strength steel (AHSS). All models are also entitled for Hyundai's five-year unlimited mileage warranty.
The presentation also put a spotlight on the recently launched subcompact SUV, the Hyundai Venue. The vehicle is designed with a sporty cascading grille with unique headlight and Z-shaped led taillamps. It is also equipped with an air curtain inlet.
The Venue also has an advanced infotainment system which includes an eight-inch display audio touchscreen and a three-dial automatic air-conditioning system. The driver can also choose from three drive modes (Sport, Eco, Normal) and three traction modes (Snow, Mud, Sand) to adapt to the road conditions.
This SUV is powered by a 1.6-liter Gamma multi-point injection (MPI) engine with a maximum power of 123ps at 6,300 rpm and a six-speed automatic transmission. It is also constructed with 46% comprised of Hyundai's AHSS. For enhanced passenger safety, Hyundai has also equipped the Venue with a six airbag system, electronic stability control (ESC), anti-lock braking system (ABS), front and rear disc brakes, reverse camera, and Isofix child seat anchors.
Hyundai also hinted the launch of the "Fab 4" in 2021. This includes two facelifted SUVs, an all-new SUV under a nameplate of a Filipino favorite, and the brand's all-time favorite family van.
Taking pride in the company's success, Agudo stated that one of the reasons why HARI has remained among the top five brands in the automotive industry for the past 20 years is connection. "Our power to connect with consumers, dealerships, business partners, employees, and stakeholders with our top-of-the line legacy products have become the intrinsic part of generations of families and thousands of Filipinos."
To conclude the presentation, she stressed HARI's battlecry for Hyundai passenger cars for 2021, Hyundai Connext. Agudo explained, "The word 'connext' is HARI's strength, connections. Connext bridges HARI's remarkable past with an even brighter future. Connext means a new HARI and a better Hyundai in 2021. Our strength is connection and now, we need to translate it to next action. We, at Hyundai Asia Resources Inc. will always be your partner in every journey, no matter how rough the road is."
Photos from Hyundai Philippines
Also read: Hyundai PH offers easy Starex ownership with 'MerrygaLOW' promo
You might also be interested in
Latest Hyundai Cars Videos on Zigwheels