What can happen in 4.6 seconds of distracted driving?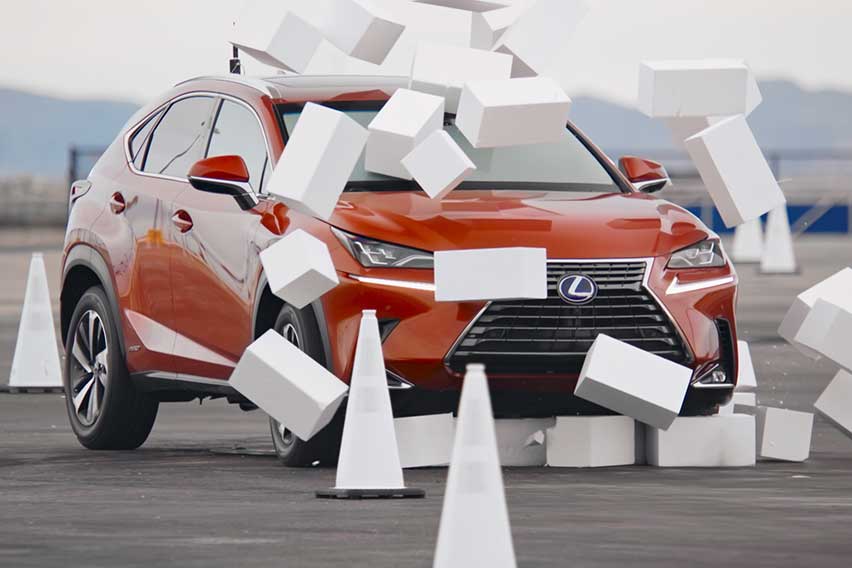 MANILA: Lexus presented a new video that aims to inform the public about distracted driving, specifically texting while driving. 
According to the National Highway Traffic Safety Administration (NHTSA), the average time it takes to receive or send a text message while driving is 4.6 seconds.
Over 10 years ago, the National Safety Council (NSC) started the National Distracted Driving Awareness Month, which is celebrated every April. It is regarded as a safe way to pause and reflect on the decisions people make while driving.  
Based on the report of NHTSA, distracted driving claimed 3,142 lives in 2019 (the most recent available data).
The most dangerous form of distraction is texting, and according to NHTSA, at 87kph, drivers who take their eyes off the road for about 4.6 seconds effectively drive the length of a football field with their eyes closed. 
In the video entitled, "Driving Disrupted," unveiled on April 6, Lexus showed can happen when drivers don't see the road for 4.6 seconds.
Participants drove a Lexus NX on a closed course, with the perception that they are taking the vehicle for a normal test drive. Little did they know that they were not driving an ordinary NX, but a distinct, specially modified vehicle called the NX 4.6. 
The Lexus NX 4.6 is fitted with electrochromic technology, which instantly converts the windows and windshield from transparent to opaque, and totally obscuring the driver's view for 4.6 seconds. 
Lexus Marketing Vice President Vinay Shahani explained, "Lexus wants to bring awareness to safety behind the wheel by changing perceptions about texting and driving. Even the most advanced safety systems on the road today can't replace the undivided attention of the driver."
To learn more about disrupted driving, car owners can visit the website of Lexus here. 
Photos from Lexus
Also read:  Lexus LF-Z Electrified concept ushers in new age for brand
Explore Lexus NX
Lexus NX
₱3.208 - ₱3.708 Million

MA starts : ₱72,881
Lexus NX Promos, DP & Monthly Installment
You might also be interested in
Latest Lexus NX Cars Videos on Zigwheels