Fun on the streets under Php 150,000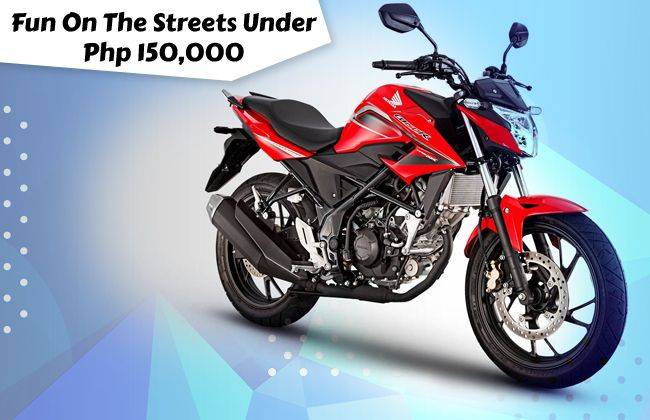 Many people ride motorcycles and the reason they do it might not be the same as yours. Some might use them as a means of transport from point A to point B whereas, for others, it could just be a hobby. And to fulfil the needs of everyone, there are a plethora of motorcycles available in the market right now. So, what if you are someone who is looking for a bike that is easy on your pocket, has decent power, offers great mileage, and most importantly, is fun to ride? We are here to help you find your perfect match by sharing a few bikes that are pure fun on the streets and fall under the Php 150,000 tag.
Suzuki Gixxer FI
With the launch of the Gixxer FI in the Philippines, Suzuki opened the door for the common people to have a taste of the Gixxer. Suzuki has taken various design clues from its bigger Gixxers and built a small one. Powered by a 155 cc single-cylinder engine, the Gixxer FI packs in 13.94 hp of maximum power at 8,000 rpm and 14 Nm of peak torque at 6,000 rpm. The engine is extremely refined and suits best for riding in the city.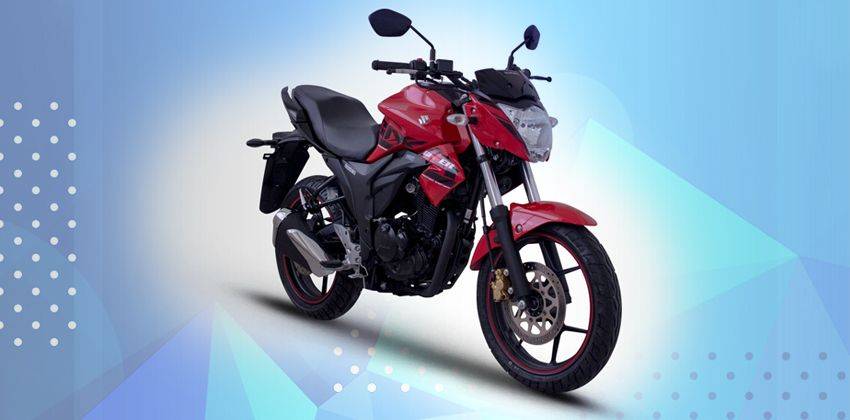 The Gixxer FI is also very comfortable to ride thanks to its single-piece seat and upright riding stance. The suspension setup is also tuned to provide a mix of both comfort and performance. Some of the interesting Suzuki Gixxer FI specs include a fully digital instrument cluster that shows various data, sculpted fuel tank with a capacity of 12-litre, and a dual barrel exhaust. The braking duties are handled by disc brakes on both the wheels without ABS. The Suzuki Gixxer FI price is Php 91,000 and for that amount of money, you get a fun naked street bike which is available in 2 colours - red and black.
Yamaha FZi
Giving a tough competition to Suzuki and the likes, the Yamaha FZi is also a good contender in this battle. Coming from the house of Yamaha, this bike handles brilliantly thanks to the Diamond frame which is light in weight and designed to provide the required rigidity. In terms of looks, the FZi will impress you with its stylish headlamp and muscular fuel tank. Just like the Gixxer FI, this motorcycle also has a fully digital instrument cluster with an eco indicator for an efficient ride.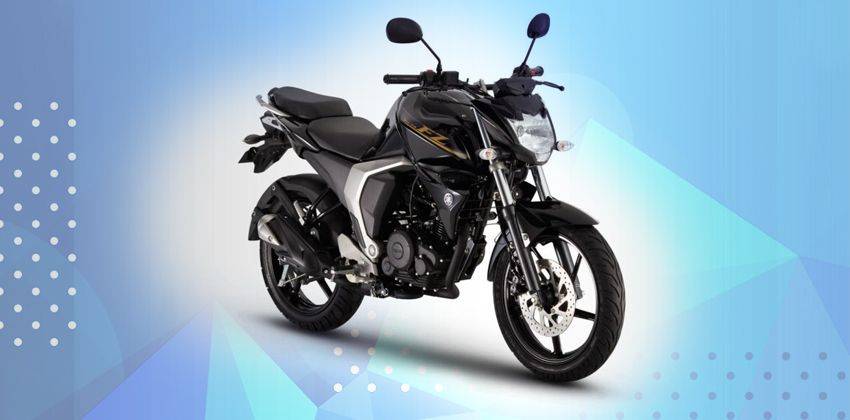 The main ingredient on the Yamaha FZi specs sheet is the 149 cc single-cylinder air-cooled engine. It produces 13 hp at 8,000 rpm and 12.8 Nm at 6,000 rpm. The engine is then mated to a constant mesh type 5-speed gearbox. The refinement level on this engine is supreme and riding through the city would be an easy task. The Yamaha FZi price is Php 99,800 and you can have it either in black or red.
Kawasaki Rouser 200NS
The Kawasaki Rouser 200NS is one of the best looking bikes in the segment. It likes to show off its bold and muscular fuel tank that can store 12-litres of fuel. Unlike the other two bikes that we mentioned above, this one comes with clip-on handlebars and hence has a slightly aggressive or dedicated riding stance which means it is sportier than most of the bikes in its class. To complement that sporty character, it has got the Perimeter frame which imparts stability, confidence-inspiring handling, and excellent corner stability. Another feature that improves the handling is the centrally-placed muffler for mass centralisation. One good thing to note here is that the 200NS comes with an analogue tachometer and a small digital display for speed etc.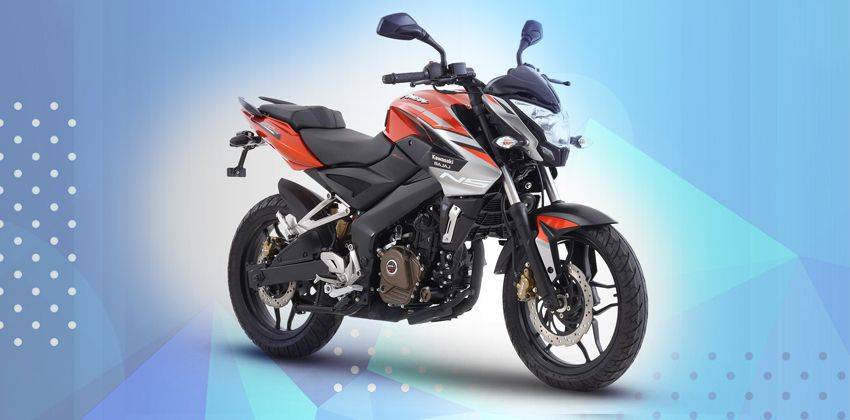 It is a perfect naked bike to have fun on the streets. And for that, you have a 199.5 cc single-cylinder liquid-cooled engine with the revolutionary DTS-i (Digital Triple Sparkplug ignition) technology which uses three sparkplugs to enhance fuel efficiency and performance. The Kawasaki Rouser 200NS specs show 24.12 hp produced at 9,750 rpm and 18.2 Nm at 8,000 rpm. Its 6-speed gearbox has just the right gear ratios. The bike available in a single colour option, orange, while the Kawasaki Rouser 200NS price is set at Php 99,900.
Honda CB150R Streetfire
The Honda CB150R Streetfire is the only bike in this list which comes with an LED headlamp. In fact, its entire lighting has been done with LEDs. Honda is known for providing super refined and smooth engines, and this bike is no exception. The Honda CB150R specs boast a 149 cc single-cylinder liquid-cooled engine comes with a DOHC setup and 4 valves. It produces around 16 hp and comes mated to a 6-speed gearbox.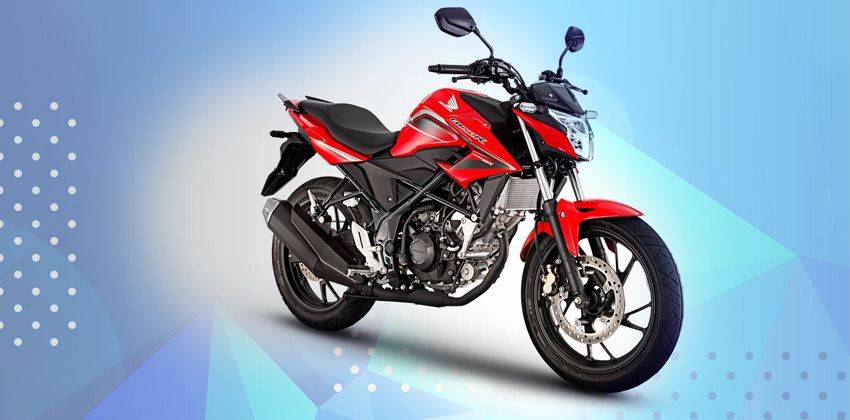 This one too gets a fully digital instrument cluster but it looks more futuristic than the units on the other bikes that we have mentioned. As far as the ride quality is concerned, with an upright riding stance, comfortable seat, and a properly tuned suspension, the CB150R Streetfire offers a brilliant riding experience. The Honda CB150R price is Php 116,800.
These were some of the top names that we would recommend for a fun city riding experience. Buy any one of them and you would not be disappointed. If you want more power, then the Kawasaki Rouser 200NS should be the one for you. But if you need premium LED lighting, then you have the Honda CB150R. One thing that does disappoint us is that none of these bikes come with ABS even as an option.
Honda Motorcycle Models
Honda Click 125i

Honda Click 160

Honda PCX160

Honda ADV160

Honda TMX125 Alpha

Honda X-ADV

Honda BeAT

Honda CB150X

Honda TMX Supremo

Honda Gold Wing

Honda Rebel

Honda DIO

Honda XRM125 Motard

Honda CBR150R

Honda CRF150L

Honda XRM125 DSX

Honda CRF300 Rally

Honda CB500F

Honda CB500X

Honda Airblade160

Honda XL750 Transalp

Honda CB650R

Honda CRF300L

Honda RS125 Fi

Honda CRF250RX

Honda CB1000R

Honda CRF1100L Africa Twin Adventure Sports

Honda CBR1000RR

Honda CBR500R

Honda Wave RSX

Honda Supra GTR 150

Honda Rebel 1100

Honda CBR650R

Honda Genio

Honda CL500

Honda XRM125 DS

Honda CRF1100L Africa Twin

Honda XR150L
Honda Motorcycles Price

You might also be interested in
Honda CB150R Streetfire Motorcycle Articles From Carmudi
Fun on the streets under Php 150,000
Select your city to start search
Or select from popular cities