New 2019 Suzuki Smash 115 in Candy Jackal Green tone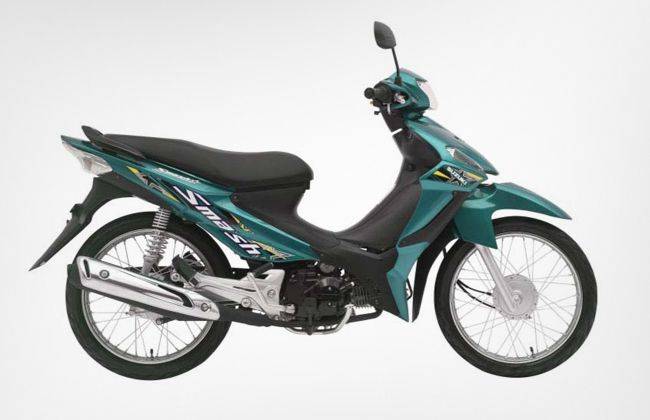 MANILA: The Suzuki 2019 Smash 115 just added another fun color to its already vibrant lineup—the Candy Jackal Green.
The popular underbone motorcycle from Suzuki is a hit among the young Filipino riders who want a cost and fuel-efficient ride while at the same time expressing their fun personality through color.
The Candy Jackal Green is a combination of green for growth and blue for calmness that complements the chill vibe and go-getter personality of its young demographic that wants efficiency and savings as they try to seize the day at work, accomplish an errand or two, or just go around for a fun road trip.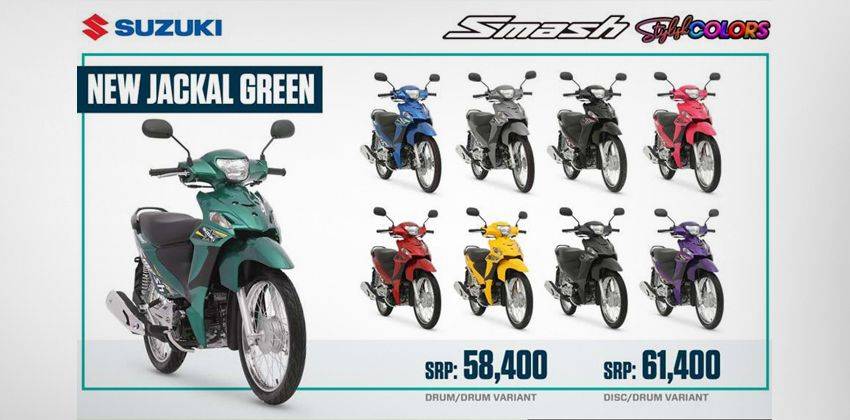 The Suzuki Smash, which was first launched in 2002, is one of the fast-selling underbone leisure motorcycles because of its proven reliability. The Suzuki 2019 Smash 115 is rig out with a 4-stroke 115cc carburetor engine that can deliver maximum power of 6.4kw/8,000rpm and maximum torque of 9.0nm/4,000rpm.
It also has Pulse Secondary Air Injection System (PAIR) which injects fresh air to help ignite unburned gases in the exhaust port, drum brakes, 4-speed constant mesh transmission, and CDI ignition system, 4.3L fuel tank capacity, 100mm body diameter muffler which enhances performance while keeping noise low and a large oxidation catalyzer which reduces emission of harmful gases.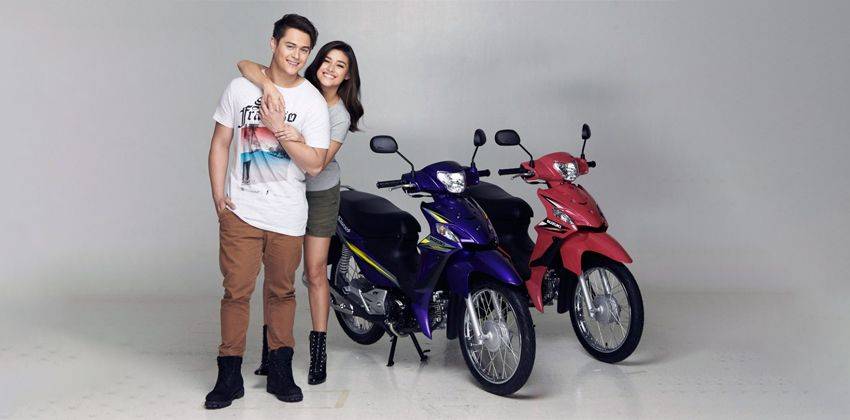 Besides the new Candy Jackal Green, you can also get the Suzuki 2019 Smash 115 in fashion colors of matte black, black, white, pink, purple, red and yellow. You can get your own Suzuki Smash for only Php 58,400 for the front drum, rear drum while the Smash with front disc, rear drum will cost you Php 61,400.
Also Read: Suzuki Smash 115: Should you buy?
You might also be interested in
Latest Suzuki Smash 115 Bikes Videos on Zigwheels