Used Mitsubishi Strada for Sale Philippines
Sep 29, 2022 - Currently, 22 Used Mitsubishi Strada for Sale Philippines online. Check out the largest stock of old cars at best price, avail good condition Second Hand Cars in all over Philippines, starting at ₱625,000 only.
As on Sep 29, 2022 there are 22 Used Mitsubishi Strada cars available for sale in the Philippines. The Cheapest one is
2011 Mitsubishi Strada 2.5 GLX MT
for the price ₱625,000 driven 40000 Km and the most expensive one is
2019 Mitsubishi Strada 2.4 GLS AT
priced at ₱1.168 Million driven 10000 km. Get great deals on good condition second hand Mitsubishi Strada for sale in the Philippines with price, features, images and specifications.
Are you in search of a used Mitsubishi Strada for Sale?
The Mitsubishi Strada has now been launched in a very bold styling that gives it a whole new look. The refreshed Strada has adopted the company's new design language and also offers the pickup truck a new design with advanced technologies. The pickup looks quite very impressive after the new additions in its styling and design that gives it a more intense look.
The new six-speed automatic transmission has already replaced the old five-speed transmission.
Some other additions that have been done to this new Strada include automatic beam assist, blind-spot assist, and seven airbags along with trailer stability in the higher-grade variants of this model.
The current model of this vehicle has become a strong competitor of the Toyota Hilux. The prices of its latest variant have already been revealed before the launch of Mitsubishi Strada. Given the new and exclusive features, it is going to prove as a tough competitor.
Still not sure if Mitsubishi is the right fit for you?
Having confusion is quite very obvious and we completely understand this confusion and this why we have a solution for you. Our wide range of all used Mitsubishi cars will assist you in selecting the right vehicle based on your requirements. We filter out the wide range of cars into various filters starting from kilometres driven to the condition of the car and the colour variant that is available. In fact, you can even check out the other car models available for sale on Zigwheels.ph.
About Mitsubishi Strada
Mitsubishi Strada is among the highly reputed brand names in the world since 2016. It has also become a part of the largest partnership in the whole automobile industry that is the Renault-Nissan-Mitsubishi Alliance. Earlier, Mitsubishi was a part of various partnerships throughout its history even during the '70s and '90s.
Similar to various large Japanese car manufacturers, Mitsubishi holds a very firm position in the market in motorsport. Nowadays, pickup trucks' duties are not just restricted to farms or construction sites. The Strada is not an exception in this case but its cockpit certainly provides comfort to all its passengers without comprising with their traveling style.
The current variant of Strada is a good truck overall but the front parking sensors seem outdated being located just beside the headlights. The exterior has been updated with a Dynamic shield face which came from its variants that are Montero Sport SUV and Xpander MPV. The interior is made up of materials whose quality is all above average that is going to remind you about the Montero Sport which had a four-spoked leather-wrapped steering wheel.
Safety features of Mitsubishi have always been their priority since 2019 and that's why it's loaded with some great features. Seven SR Bags, ABS with EBD, and a total of five 3-point seatbelts with audible seat belts reminders. Additional safety features include the addition of high-tech toys to boot and electronically manage the power distribution in the wheels.
Given below is a list of Variants of Mitsubishi Strada: -
Mitsubishi Strada GL 4x4 MT
Mitsubishi Strada GLS 4x2 AT
Mitsubishi Strada GLS 4x2 MT
Mitsubishi Strada GLS 4x4 MT
Mitsubishi Strada GLX Plus 4x2 AT
Mitsubishi Strada GLX Plus 4x2 MT
Mitsubishi Strada GT 4x4 AT
Apart from this list of variants, there is also a list of used cars that are sold by owners and dealers. Zigwheels offers very relevant information to its viewers on automobiles and their latest updates. On our website, you will get all the information that you need on the automobile sector.
Popular Years
Strada 2016-2018
The last generation of Mitsubishi Strada witnessed many changes after the recent up-gradation. The pickup truck had a 2.5-litre turbo diesel engine that delivered a power output of 180 hp. Some of the base versions that were available in the market had 2.5 natural aspirated engine.
It had adapted to the market of the Philippines and received a great demand over there.
Strada 2018-Present
The present generation of this compact pickup truck is now sold in almost every market worldwide. It has gained a lot of popularity and the cumulative sales have spiked a lot in recent years. There have been changes in the front fascia and had various facelifts recently.
The 2019 facelift has given it a whole new look that makes it look impressive on the outside.
2nd Hand Mitsubishi Strada for Sale: Pros & Cons
At Zigwheels we have made it easier for you to understand the difference between the good and bad points of the used car. This will help you to make the right decision and choose the ideal vehicle of your choice.
Given below are the Pros and Cons of used Mitsubishi Strada: -
Used Mitsubishi Strada Pros:
Great Performance and easy to handle
Highly Comfortable
Good safety features
Athletic design and powerful engine
Used Mitsubishi Strada Cons:
AC vents at the rear side are weak
Front parking sensors tend to stick out
Delays in shifting gears
Find Used Cars by Price Filter
Used Cars for Sale Philippines Below 100k
Used Cars for Sale Philippines Below 150k
Used Cars for Sale Philippines Below 200k
Used Cars for Sale Philippines Below 300k
Used Cars for Sale Philippines Below 500k
Popular Used Car Models
Used Mitsubishi Adventure for Sale
Find Used Cars by Popular Body Type
Second Hand Pickup Trucks for Sale
Second Hand Hatchback Cars for Sale
Second Hand Sedan Cars for Sale
Second Hand Crossover Cars for Sale
Still didn't find what you are looking for? Check our dedicated second hand cars for sale Philippines page and filter cars as per you needs.
Used Mitsubishi Strada for Sale Philippines Price List
Used Mitsubishi Strada for Sale Philippines Price List starts at ₱690,000 for the model Mitsubishi Strada, in all a total of 22 2nd hand cars available for sale in the Philippines
Hide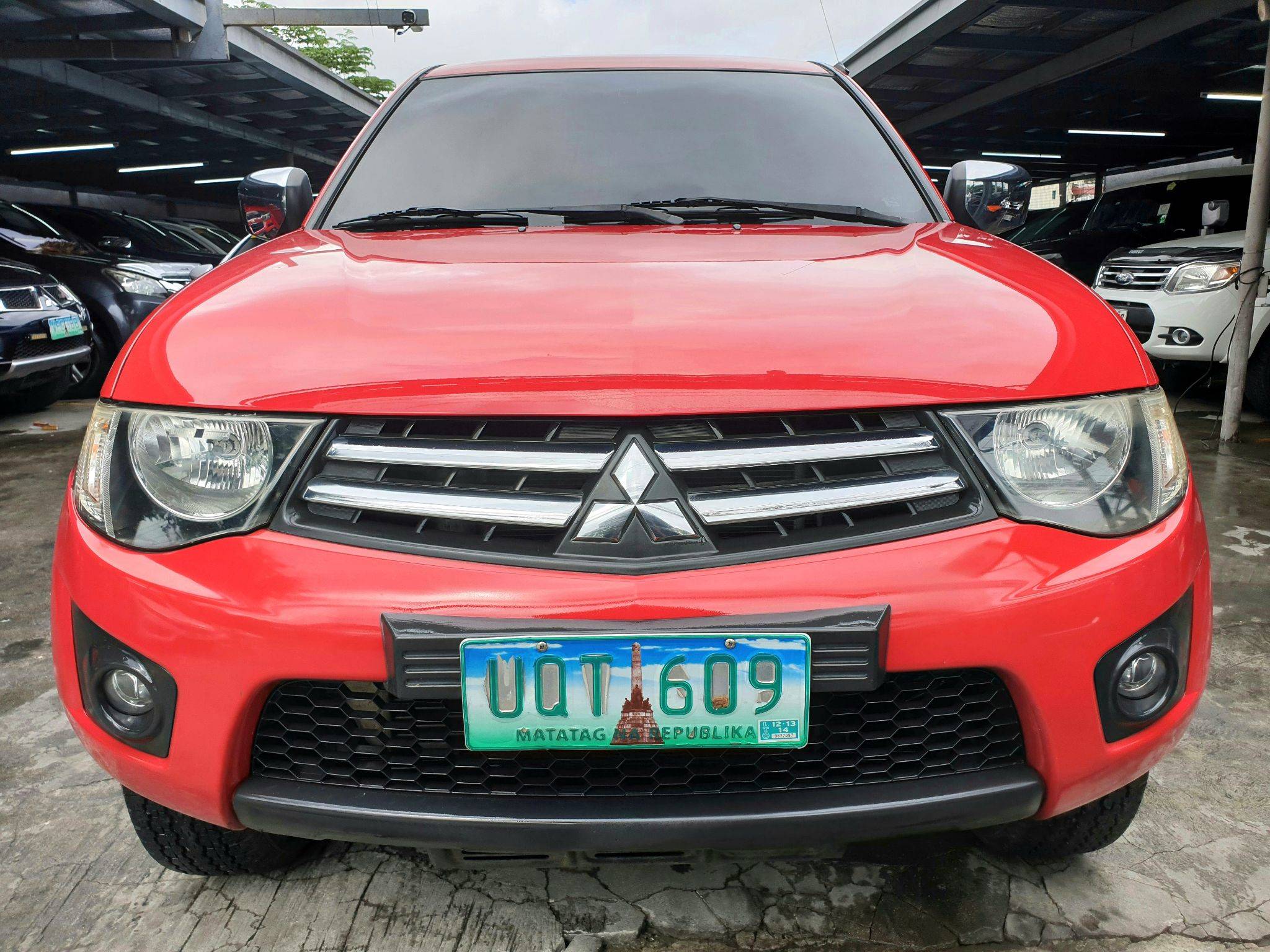 + 15 Photos
2013 Mitsubishi Strada GLX V 2WD 2.5 AT
50,000 KM, Diesel, Las Piñas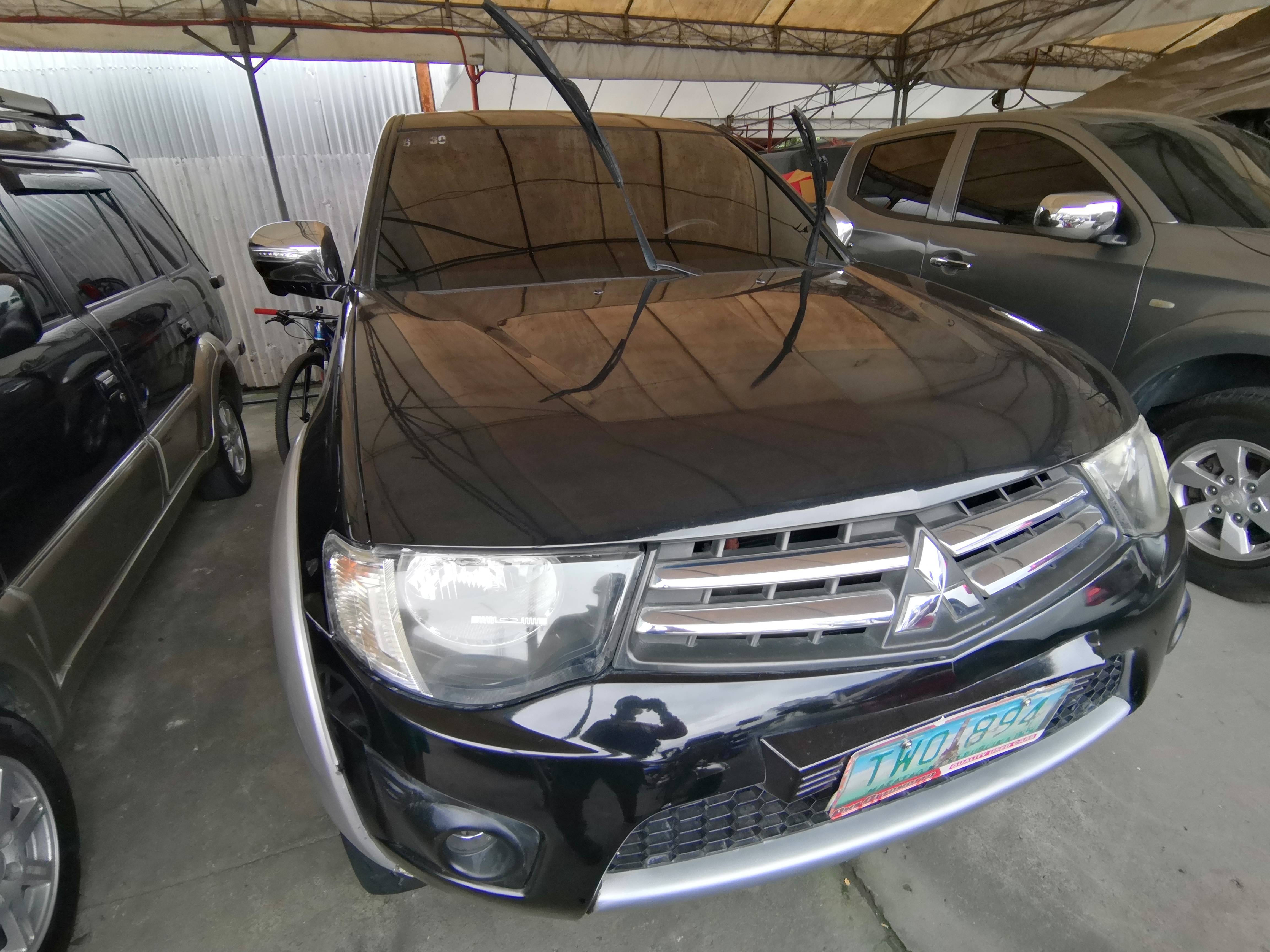 + 9 Photos
2012 Mitsubishi Strada GLS Sport V 4x4 MT
68,577 KM, Diesel, Marikina City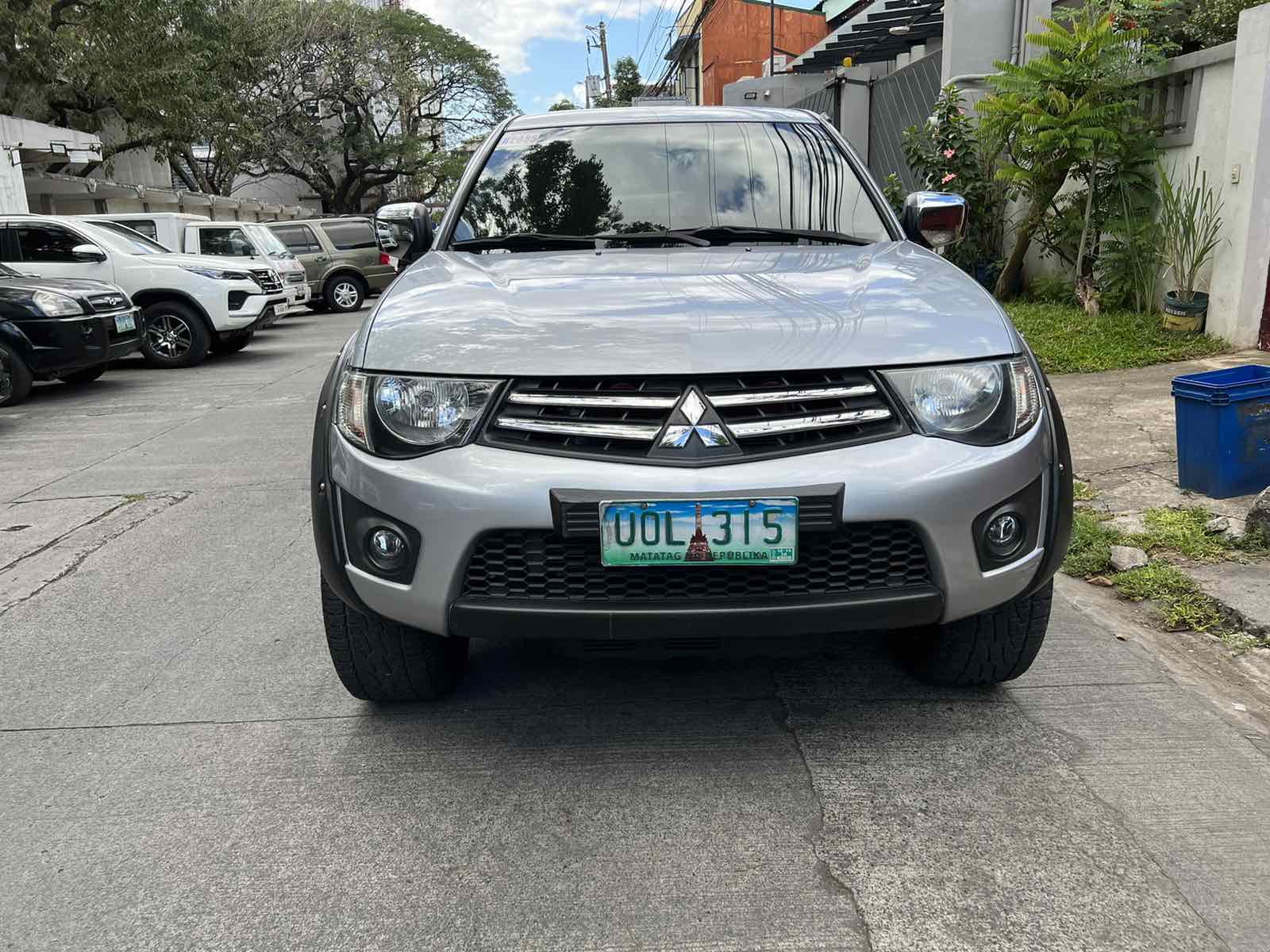 + 6 Photos
2012 Mitsubishi Strada GLX V 2WD 2.5 AT
, Diesel, Quezon City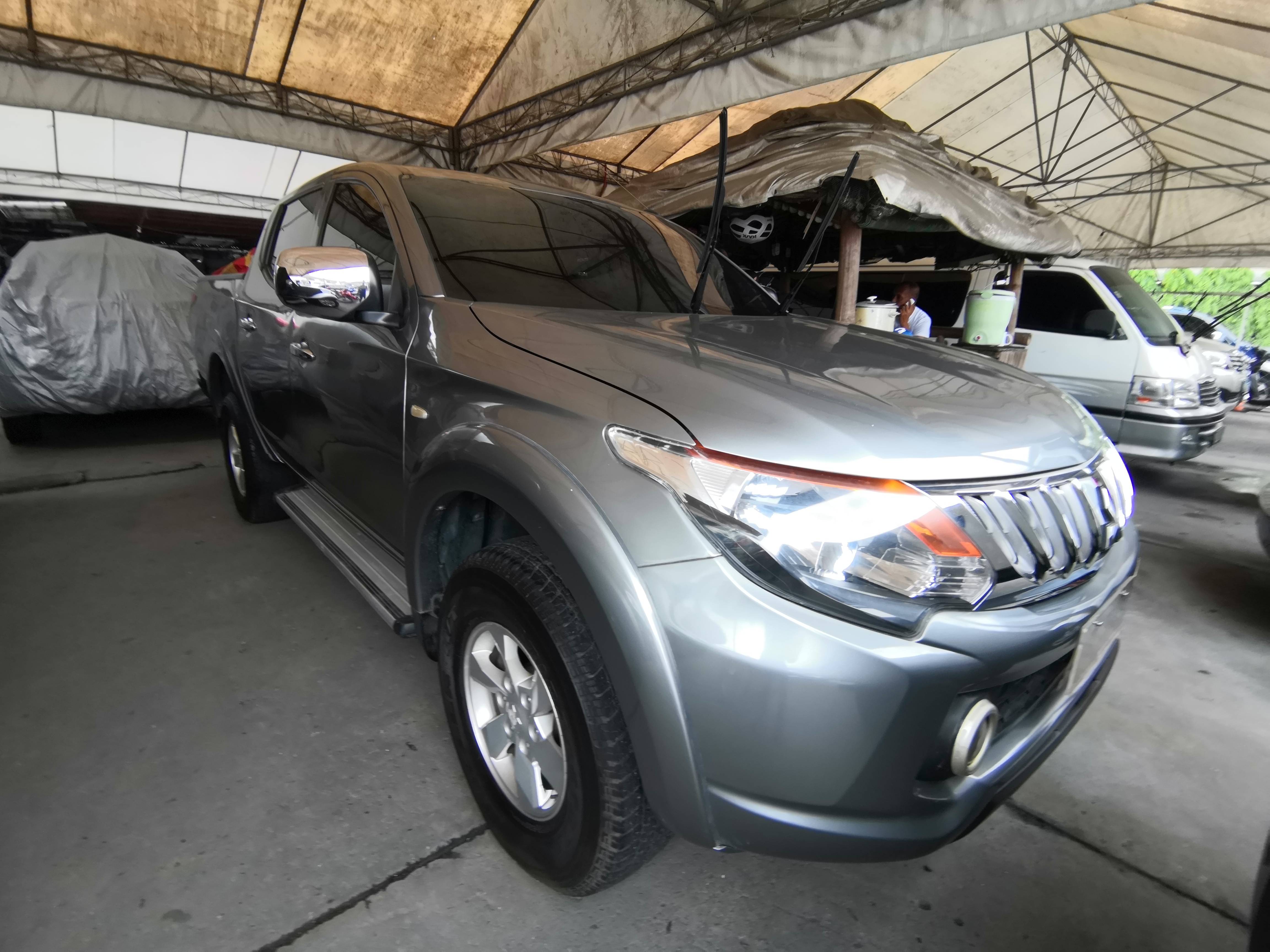 + 8 Photos
2015 Mitsubishi Strada 2.5 GLX AT
79,326 KM, Diesel, Marikina City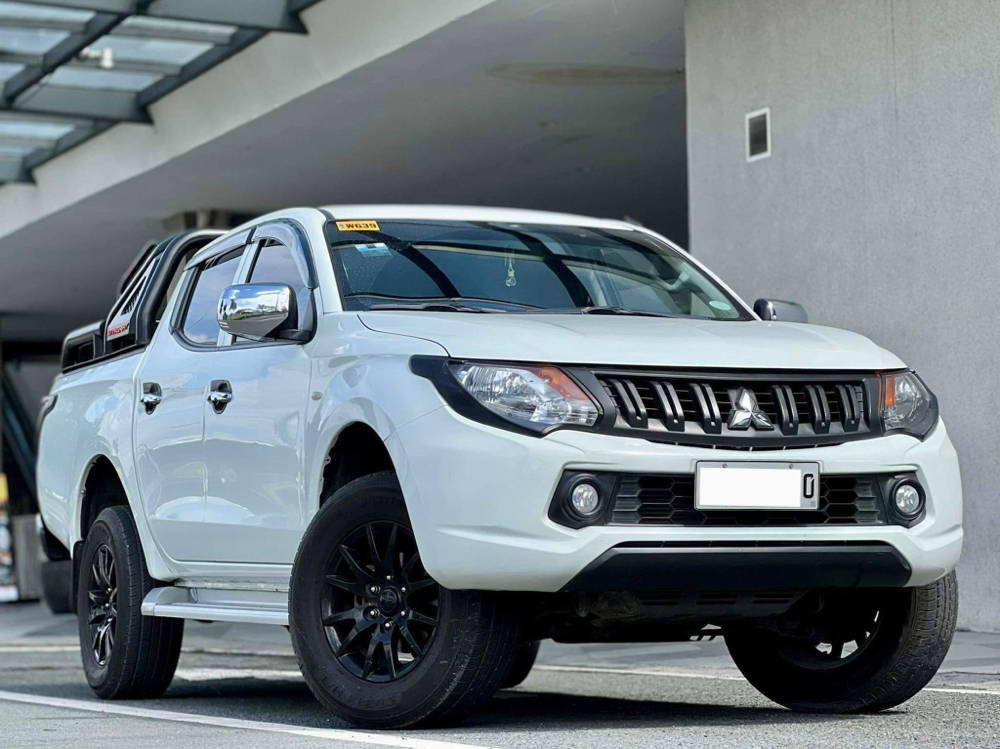 + 11 Photos
2018 Mitsubishi Strada 2.5L GLX MT
38,000 KM, Diesel, Quezon City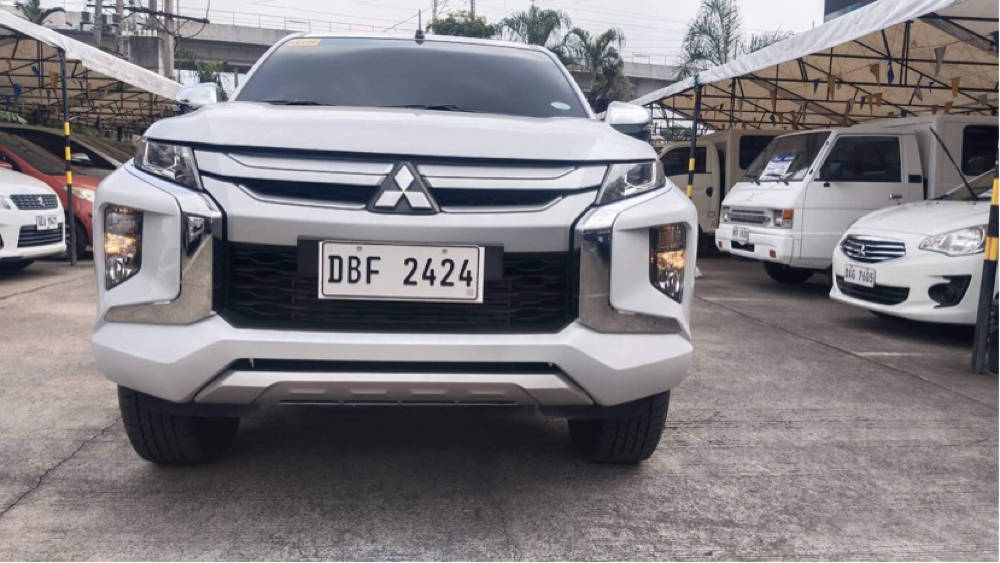 + 10 Photos
2021 Mitsubishi Strada GLS 2WD MT
17,000 KM, Diesel, Pasig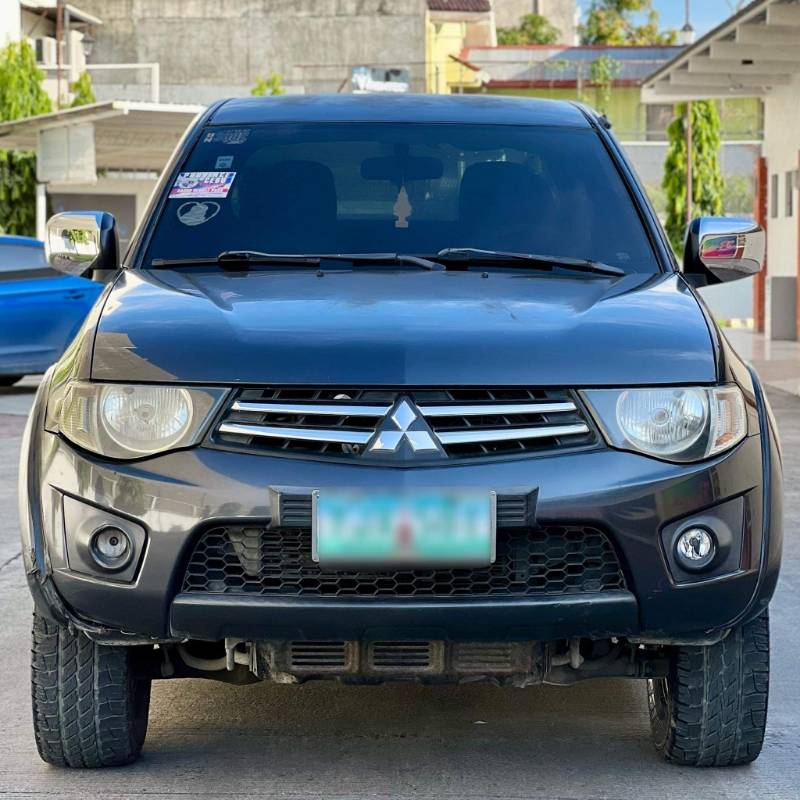 + 11 Photos
2011 Mitsubishi Strada 2.5 GLX MT
40,000 KM, Diesel, Lapu-Lapu City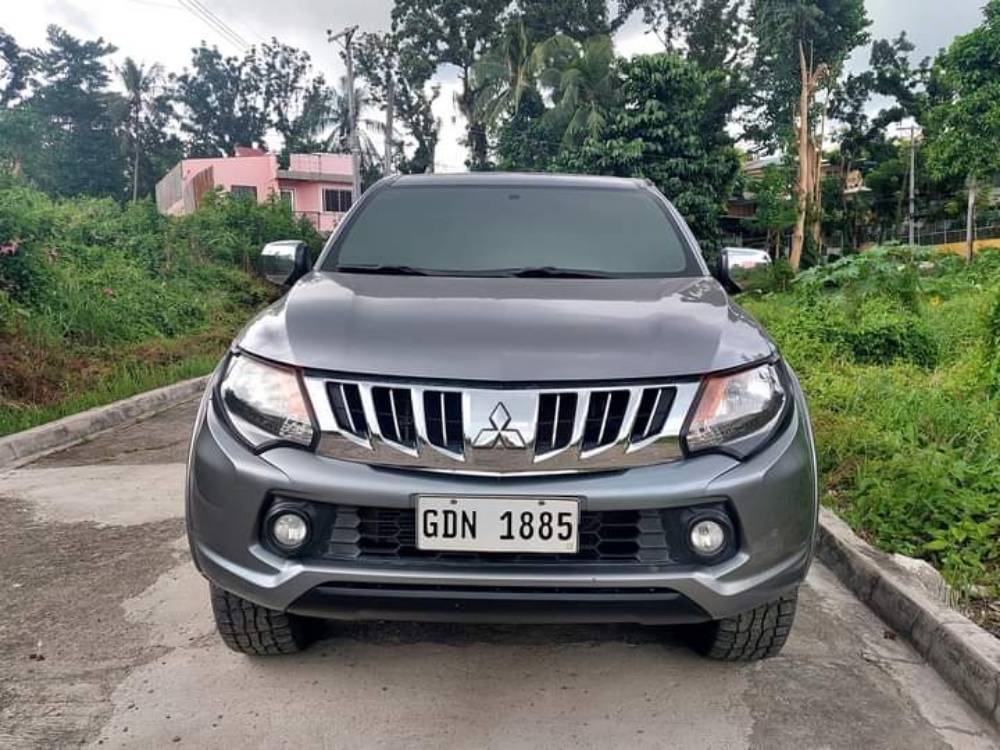 + 9 Photos
2016 Mitsubishi Strada 2.5 GLX MT
40,000 KM, Diesel, Talisay City, Cebu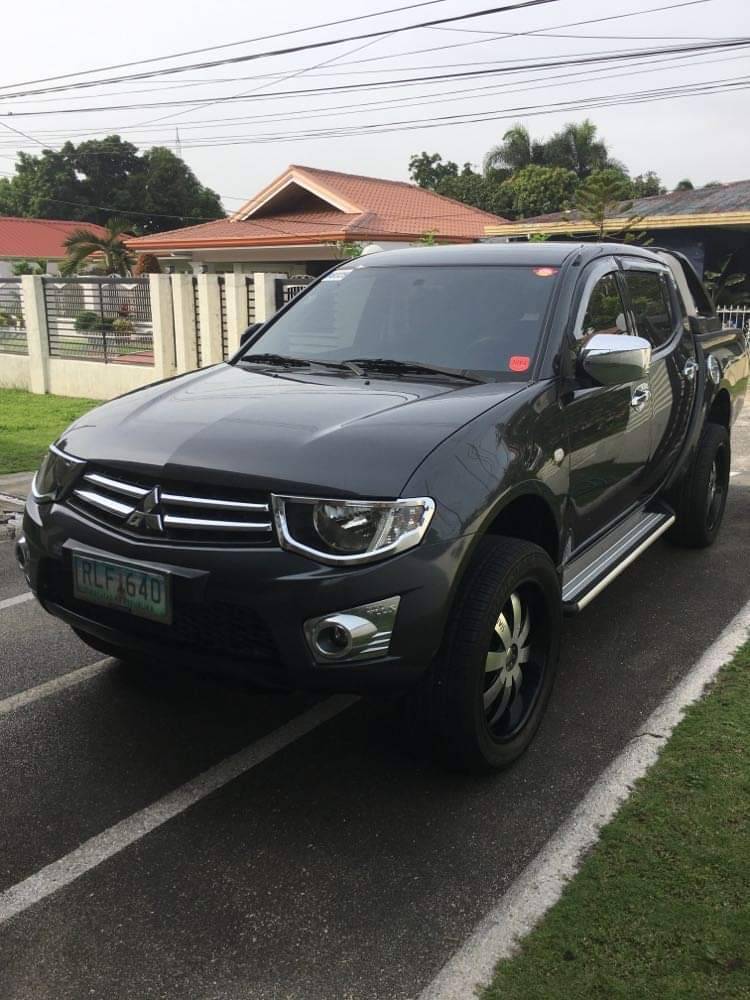 + 6 Photos
2012 Mitsubishi Strada 2.5 GLS-V MT
45,000 KM, Diesel, Angeles City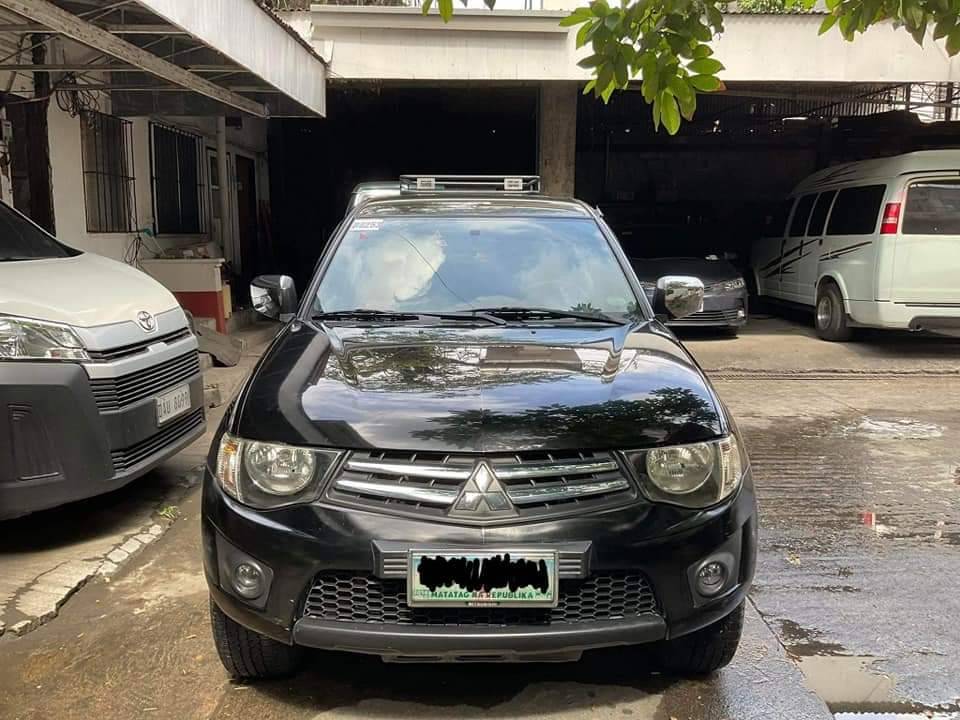 + 10 Photos
2012 Mitsubishi Strada 2.5L GLX MT
92,000 KM, Diesel, Pasay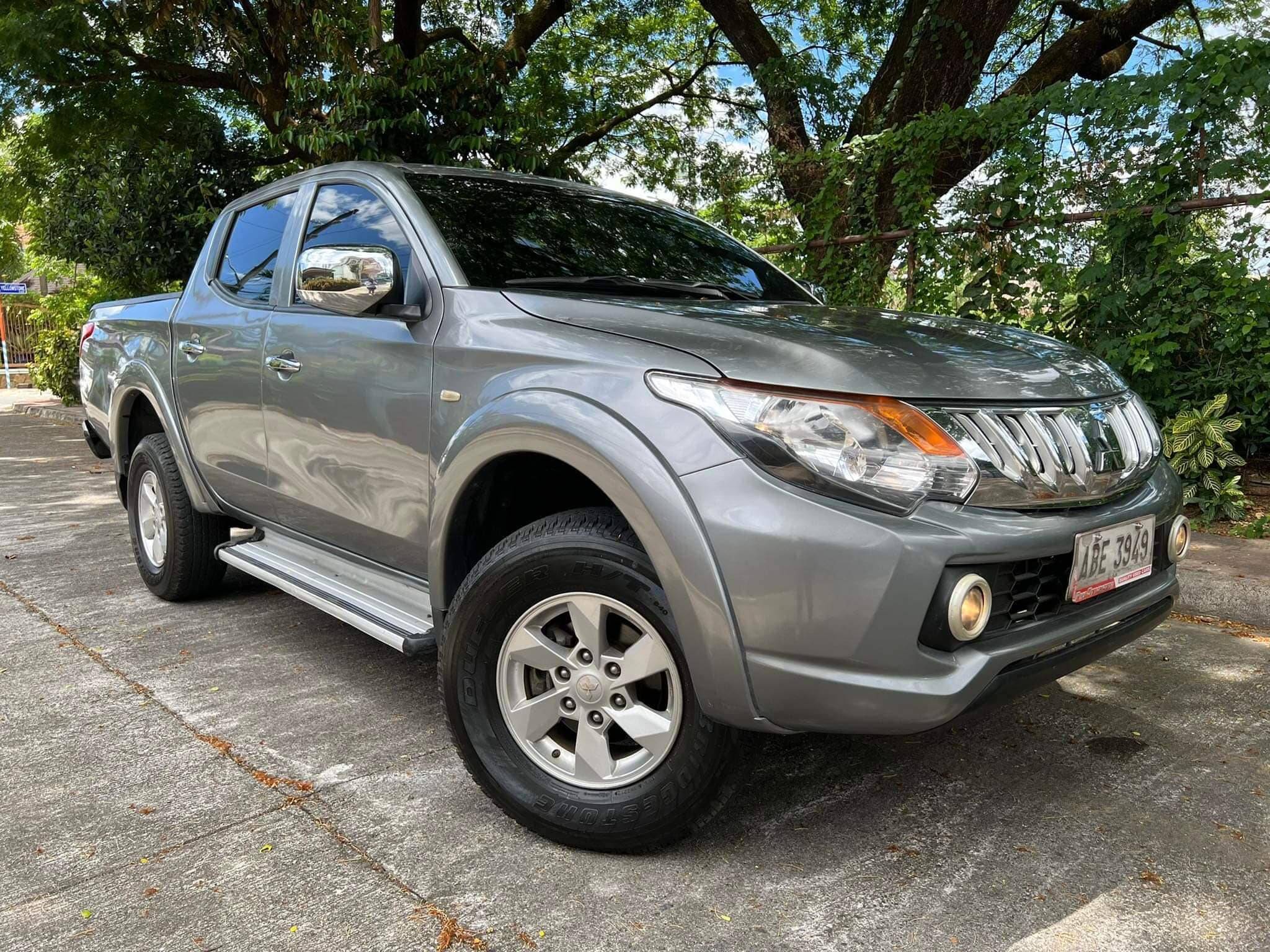 + 9 Photos
2015 Mitsubishi Strada 2.5 GLS-V MT
79,000 KM, Diesel, Marikina City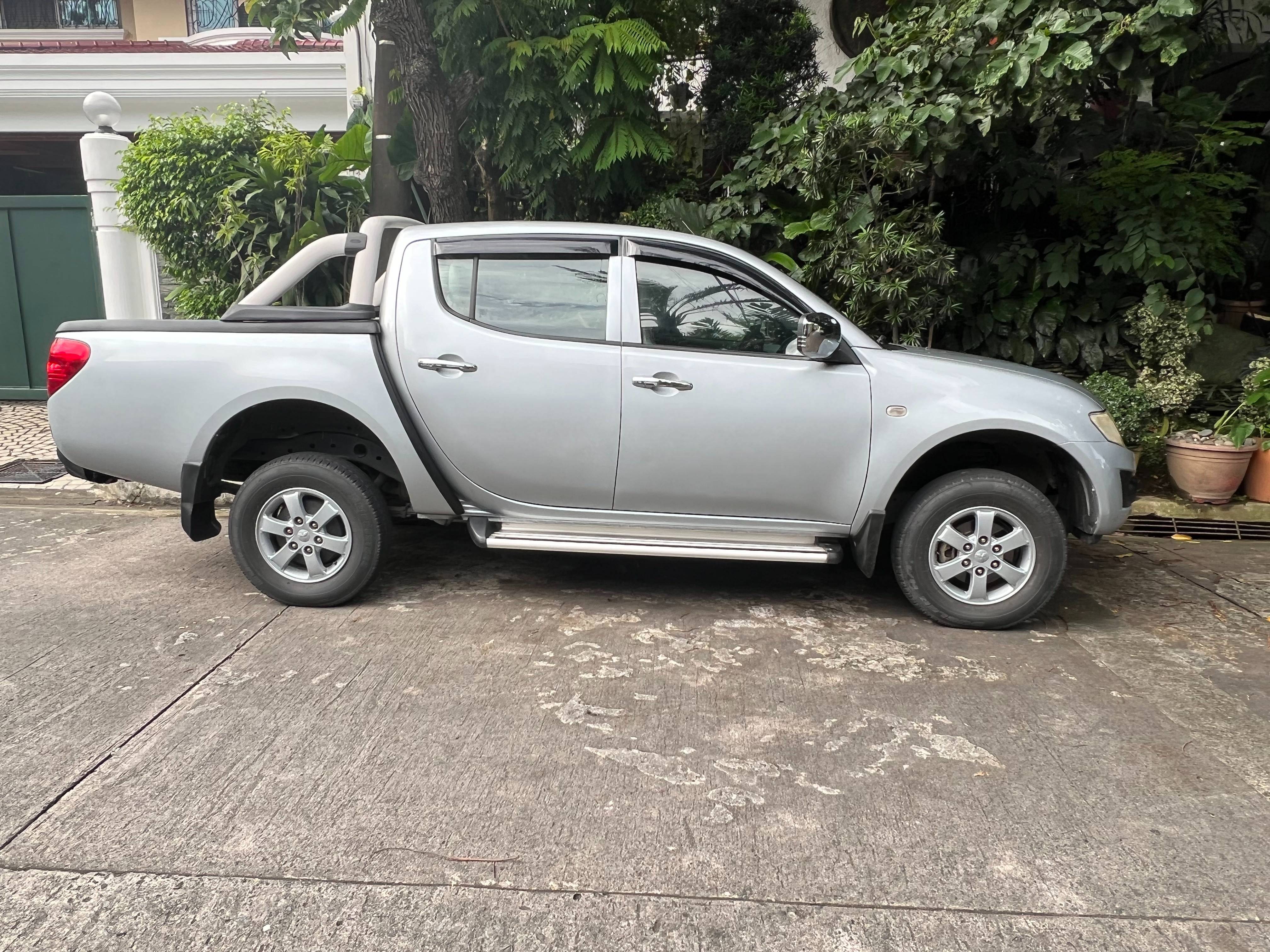 + 10 Photos
2017 Mitsubishi Strada GLX V 2WD 2.5 AT
822 KM, Diesel, Manila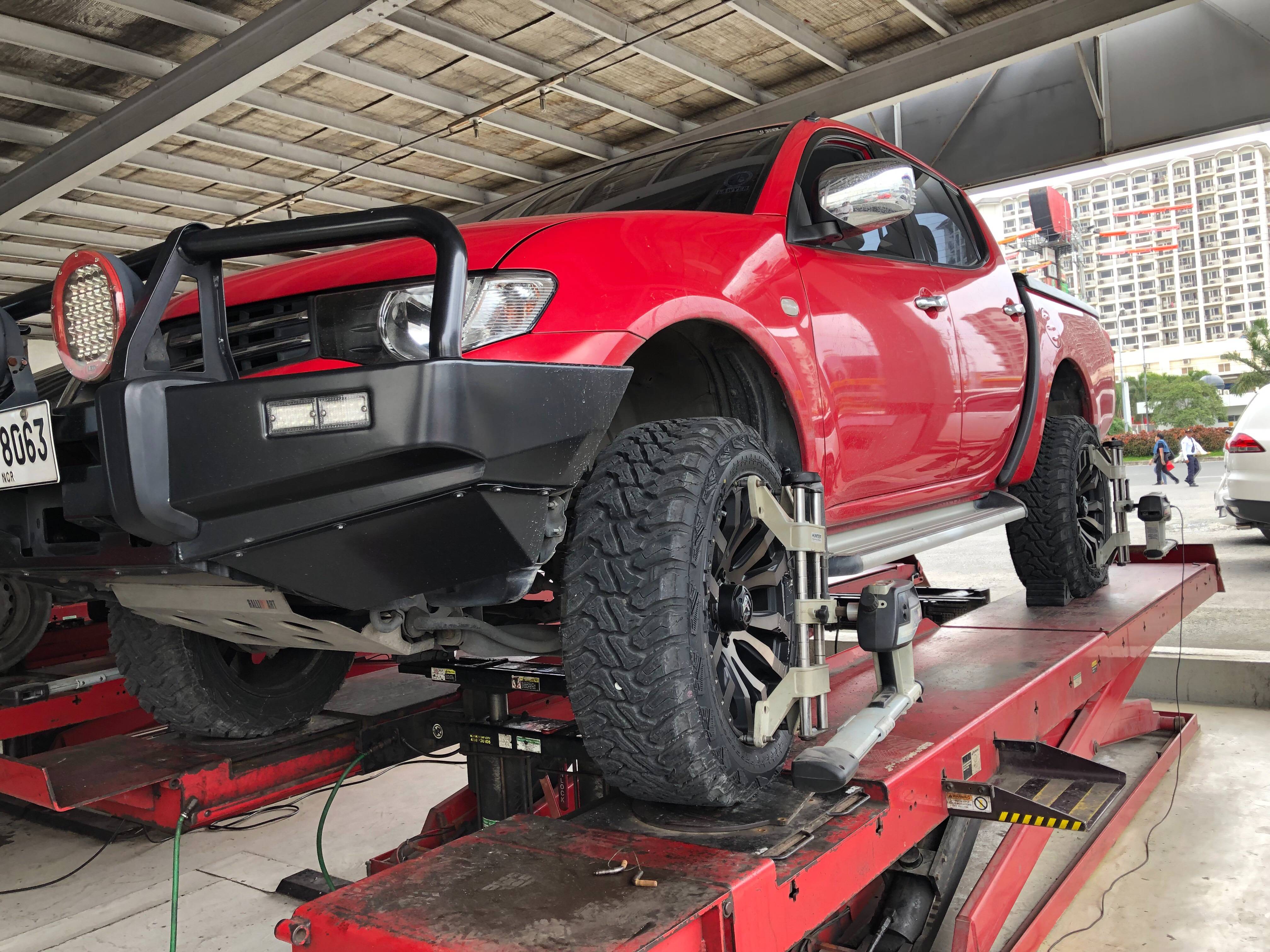 + 4 Photos
2015 Mitsubishi Strada 2.5L GLX MT
90,000 KM, Diesel, Las Piñas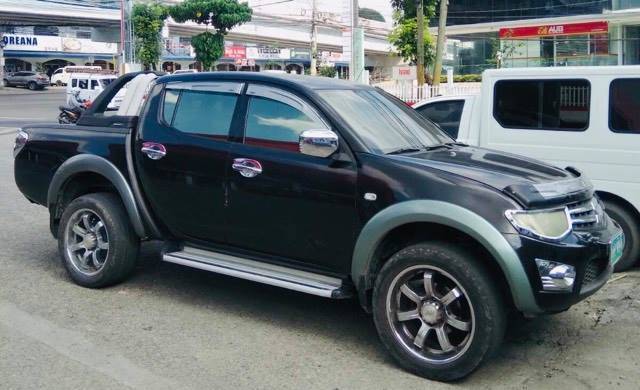 + 4 Photos
2010 Mitsubishi Strada 2.5L GLX MT
85,000 KM, Diesel, Cebu City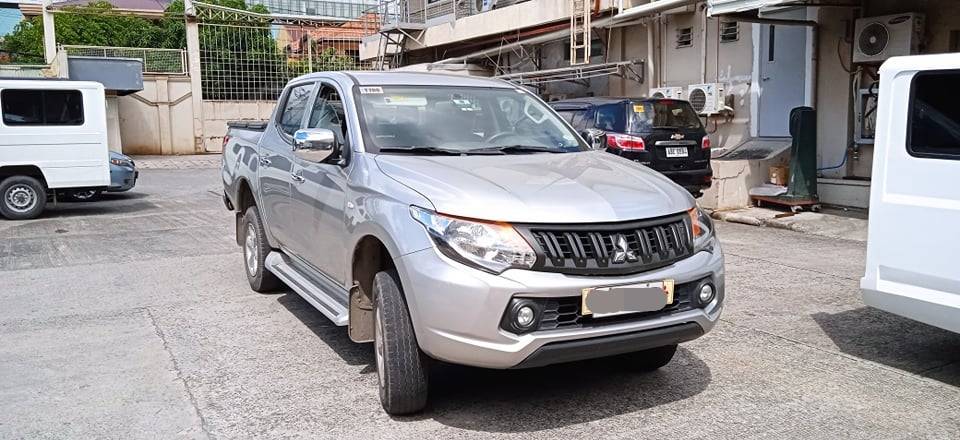 + 5 Photos
2018 Mitsubishi Strada 2.5L GLX MT
50,000 KM, Diesel, Paranaque