Ford EcoSport Titanium 1.5L: Budget-friendly B-segment SUV
Compact SUVs are one thing, but small, B-segment SUVs are quite something else. While it feels like a regular SUV, diminutive dimensions make it not just a unique driving experience, but a terrific mobility option.
Today, just about every automaker has an entry in this segment so it behooves us to give this badge a thorough once-over as it is one of the marque's top three models in the country.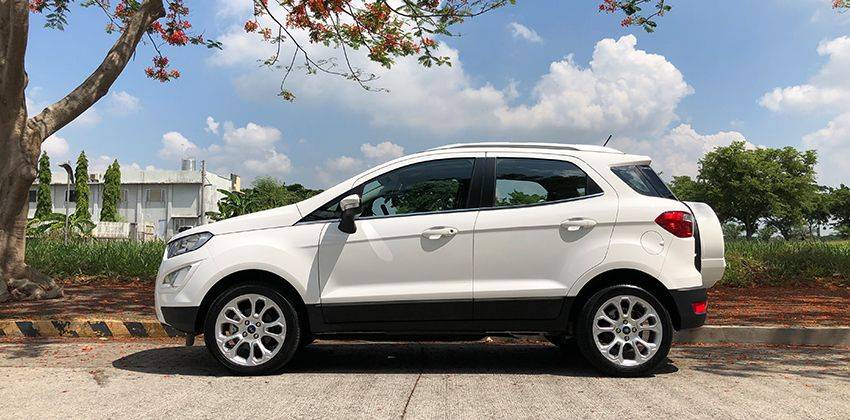 While the EcoBoost engine (turbocharged 1.0-liter) is offered in the top trim, it is intriguing to find out how the EcoSport Titanium 1.5-liter matches up against similarly specced competitors.
Exterior
Tall yet compact; high but slim, it won't beat the Mustang in looks with its very niche-market, purpose-driven design, but it appears to have answered the basic needs of auto buyers.
Aside from the inimitable size relative to its ground clearance, what also differentiates the EcoSport from competitors are the slightly raised corners of the hood that extend up to the thicker-than-normal A-pillars.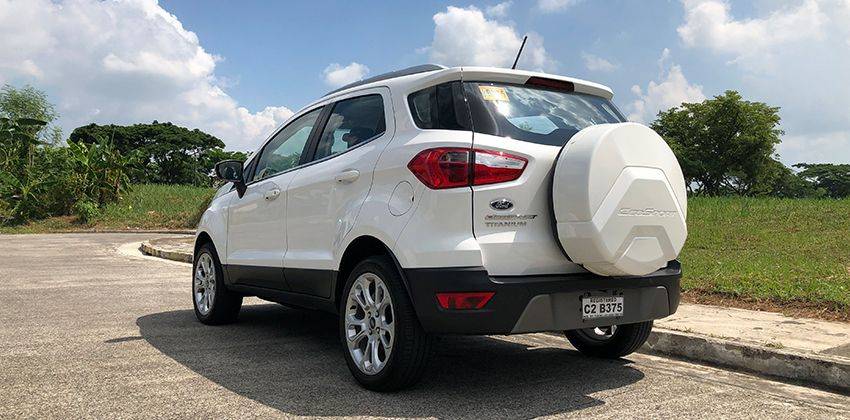 The grille-headlamps-fog lamps setup looks like pieces off a puzzle that perfectly fit when connected together. It makes the façade look less elaborate (in a good way) while making the pieces appear like they belong in the right place and position.
Ford transferred the side-mirror mount from near the cowl and A-pillar to just below the beltline using a stalk. It's different that's for sure and take some getting used to. I personally prefer the more conventional mount.
The one downside to this compact package is the cargo area, which easily fills up even with just five overnight bags.
Interior
Reach for the door handle and it already auto unlocks as long as you have the smart key on your person.
It has a push start/stop button, power door locks that are speed sensitive, and even a leather-wrapped steering wheel with audio and trip computer controls.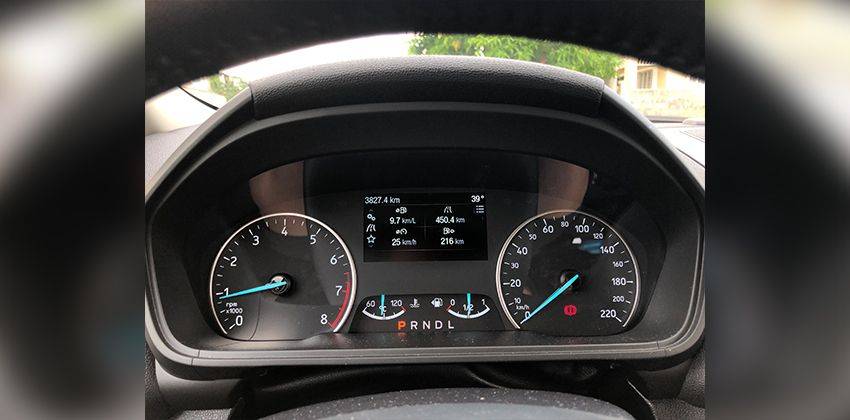 What stands out inside is the eight-inch colored capacitive touchscreen that already sports Sync 3, and to make it more appealing to techies, if you plug in your mobile unit, it will automatically launch either Apple CarPlay or Android Auto.
What's great about Sync 3 is the fact that it comes with enhanced voice control. That means you don't need to speak with a twang. Just say it in a conversational manner and your wish is its command.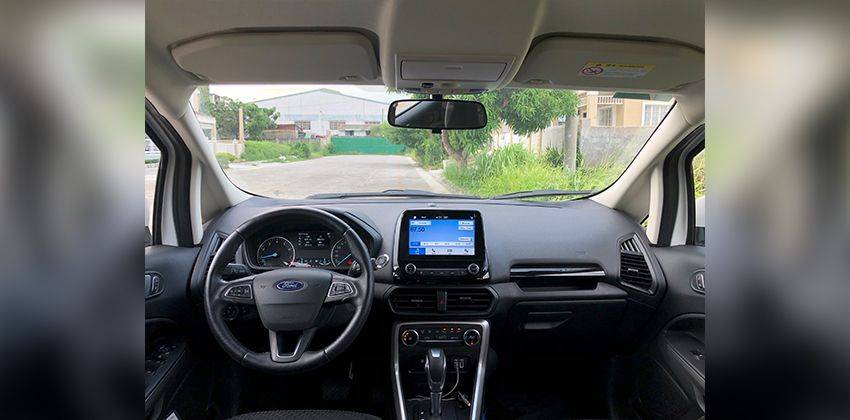 If you opt not to plug in via the two USB ports in front, you can still connect via Bluetooth and then access your apps with AppLink using voice control.
The screen is bright and colorful, with big, easy-to-see buttons, and the operating system responds instantaneously with every input.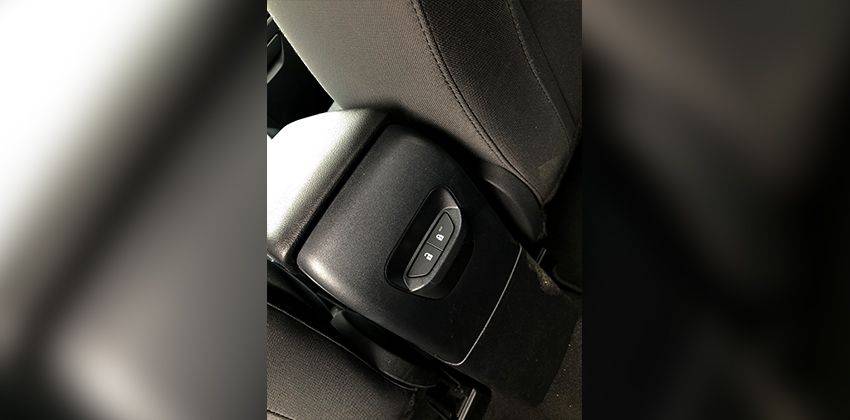 There are two extra USB ports right behind the center console so rear passengers can charge their mobile devices as well.
Engine
The 1.5-liter engine is efficient but certainly won't break any records. In fact, it would even be hard-pressed to make cruising on SLEX exciting. But I'll give its performance in the city high marks.
It's responsive to throttle input and feels very light and nimble. That makes it easy to squeeze in tight spaces and even in gaps when they open up in traffic.
Overtaking is not a problem on EDSA, but you'll need to rev that engine up to 3,000-plus RPM to get some juice out of it when passing cars at around 80kph and above.
The six-speed automatic transmission is aided by Hill Start Assist and Hill Descent Control, which makes it almost idiot-proof to drive down or up on inclines. It's smooth enough to be almost inconspicuous, and helps keep consumption down to a very good 9.8 kilometers per liter even in bumper-to-bumper situations.
Ride and performance
It feels great to be riding with a 209mm ground clearance. The feel is undoubtedly SUV-like and certainly eases away worries about going over puddles of water during the rainy season.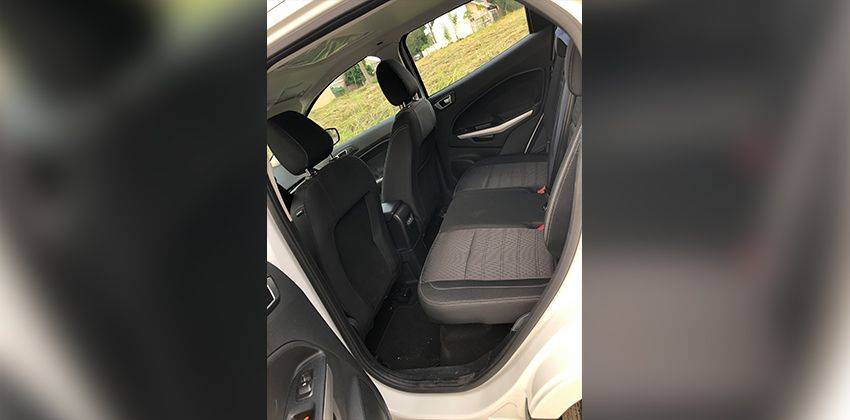 Fabric seats are more on the firm side and are only manually adjustable, but the fit is great and it's easy to get your body in the correct driving position.
Slide the gear shifter to reverse and the rearview camera and rear park assist (sonar) gets activated. The camera needs to be adjusted a little bit though because from where points, it shows whatever you're backing into at an odd angle.
Comfort is good enough considering it's an entry-level model but it's not even close to its more illustrious siblings like the Explorer and Expedition. Noise, vibration, and harshness (NVH) is very low and the little that comes in is from the engine revving and maybe the 17-inch wheels. Going smaller may help hush NVH.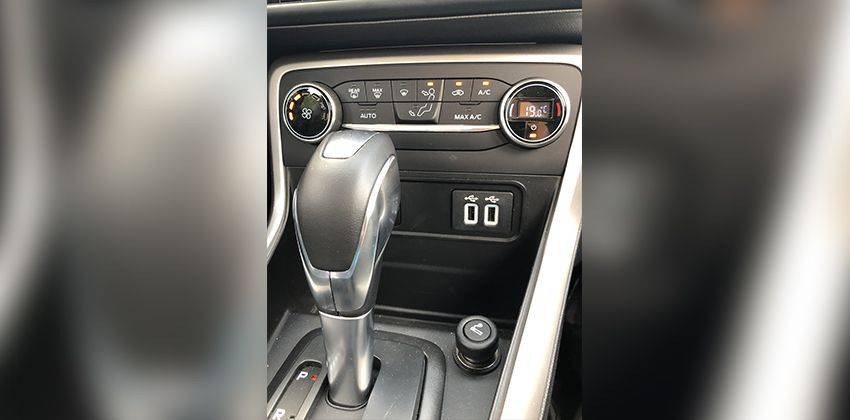 As it is slim but tall, its base isn't as wide, which compromises its rollover resistance a little bit. The suspension is a little stiff and a tad unforgiving of poorly fashioned speed bumps. These two seem to be its only weakness.
Verdict
Tech-loaded, thrifty, and an easy drive because of how compact it is, the Ford EcoSport Titanium 1.5-liter, at just a shade over a million pesos (P1.1 million), is definitely gives a lot of value for the money you'll spend.
If you want something SUV-like but want to keep size down and efficiency high, you'd do well to keep this B-segment crossover high on your list.
Photos by Eric Tipan
Sell your car at the best price
Verified and genuine buyers
Free listing
List your car
Ford Car Models
Ford Ranger

Ford Everest

Ford Territory

Ford Mustang

Ford Explorer

Ford F-150
Ford Cars

Select your city to start search
Or select from popular cities