Kia Picanto vs Mitsubishi Mirage - A hatch fight you must witness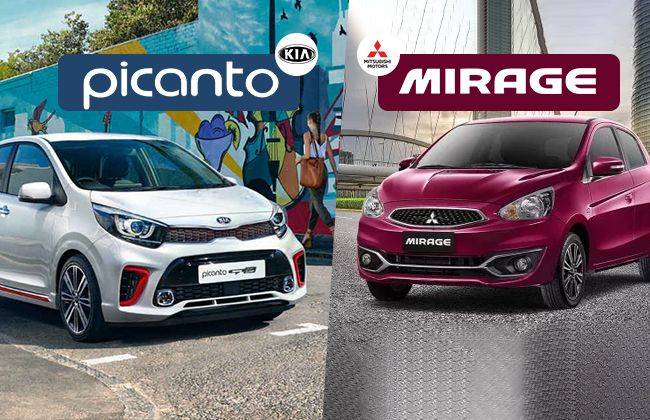 Hatchbacks are the backbone of the Philippines auto industry. This very segment fulfils the car owing dream of many and is a bliss for the first-time car buyers. Attributes like affordability, easy manoeuvrability, and low maintenance make them popular. However, with time this very segment too has evolved and is offering best of features to the buyers. Well, while there are premium hatchbacks too, like the Volkswagen Polo and Mazda 2 hatch, in this article our focus is on the more pocket-friendly options. Out of the current lot, we have picked the all-new Kia Picanto that recently arrived at the Philippines shores and the legendary Mitsubishi Mirage. While the former is all revised and tuned to adapt to the youth needs, the later has ruled the market for more than a decade. Thus, making the competition all the more fierce and interesting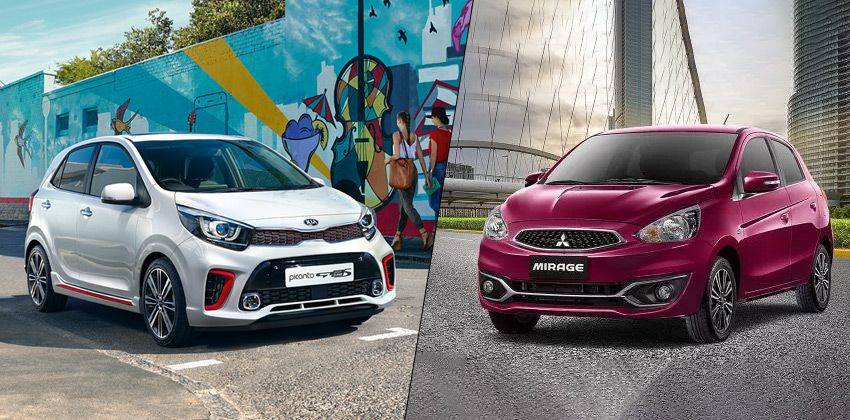 Before starting, here is a little heads up to both the cars. The third-generation Picanto was first revealed at the 2017 Geneva International Motor Show and it was only in August that it made it to the Philippines. The Picanto is one of Kia's best selling models across the globe. On the other hand, the Mirage is one of the most seen cars on the Philippines road and has created a strong trust bond with the buyers. The Mirage enjoys a tight tiff with the Toyota Wigo, another most seen car, check out their ring score here.
Coming back to the point, i.e 2018 Kia Picanto vs Mitsubishi Mirage. We'll be comparing the two cars on various segments, starting from styling.
Looks department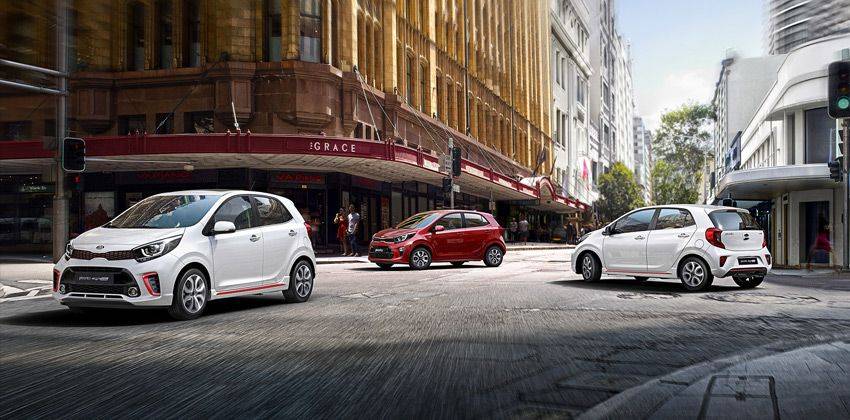 The all-new Picanto looks like it is coming straight out of a car race rally, especially with the red detailing flowing all around its exterior. Kia has given the 2018 Picanto a major revamp in terms of styling, thus making it a perfect buy for youngsters looking for head-turner. A few of its design highlights include - projection headlamps with DRL, LED-type rear combination lamps, projection fog lamps, side repeaters, chrome door handles, and high-mounted stop lamps. While these features do tell about Picanto's strive to appeal to the urban crowd, but one must see it in person to fully experience its new-age charm. Further, adding to the amazing package is Picanto color pallet that includes eleven shades, one for every mood, from sublet to bold.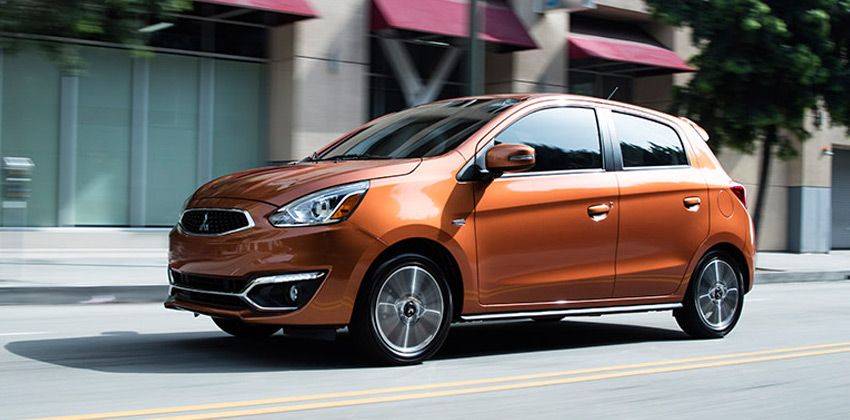 Enough, with the updated Kia Picanto exterior, now it is time to discuss the iconic Mirage. The current Mitsubishi Mirage model has been serving the market from 2016 and all this while it didn't receive any update. But still, somehow the Mirage is able to stand against the Picanto, thanks to its ageless design. However, with passing time we feel, Mitsubishi would have to consider bringing in an updated Mirage. The hatch comes with stylish and functional features like - Bi-Xenon HID projector headlamps with LED position lights, LED taillights, 15-inch two-tone alloy wheels, welcome lights along with coming home lights. All these explain why Mirage didn't need an update all this while.
So, while the new Picanto looks more stylish of the two, the Mirage with its advance feature list fast cover up on the design front. Also, for some, Kia Picanto's urban design might be too much to take in.
What's behind those doors?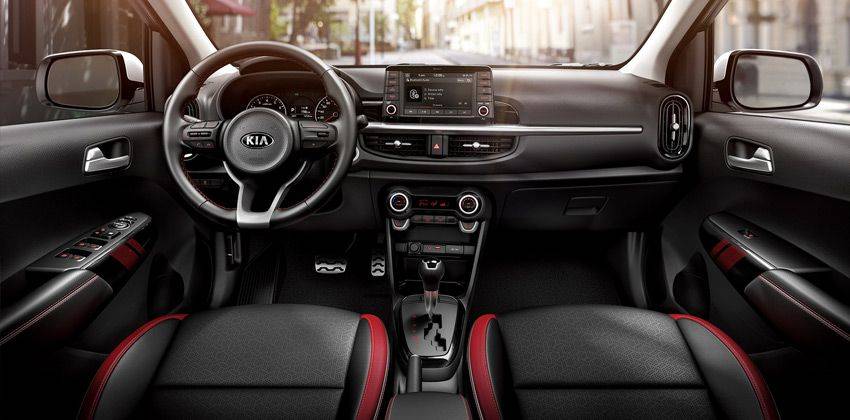 The Kia Picanto sure is a compact car but on the inside, it doesn't feel like one. The car offers an ample amount of headroom, shoulder room, legroom, and all this with a comfy armrest at the front. Design wise, the cabin takes forward the exterior high-energy theme with red inputs sprayed all over in from of seats stitching, door trims, buttons etc. Coming to the feature list, the third-generation Kia Picanto specifications list is quite big (for a hatch, of course). First up is the MDPS with tilt steering wheel, segmented cluster LCD, 2.6-inch mono-LCD information display, heads-up audio system, manual temperature control, and AUX & USB ports. Overall, it feels spacious and impressively modern.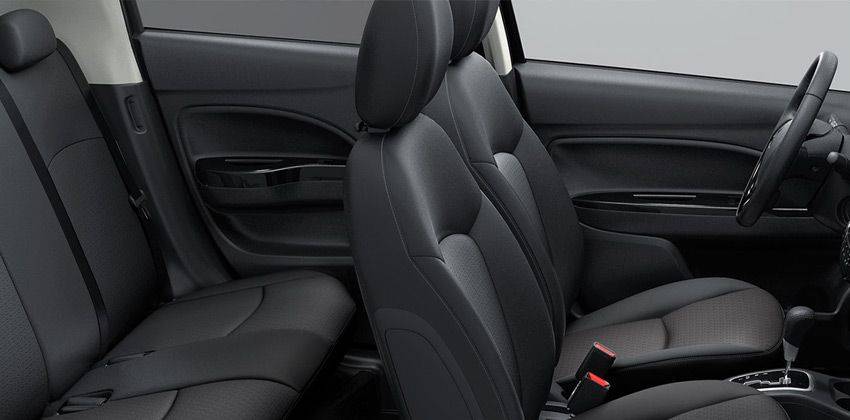 Moving on to Mitsubishi Mirage, this hatch features a more calm and relaxed environment inside. Obviously, it feels a bit old in comparison to the new Picanto, but like its exterior, the interior too bounces back with its set features. First of all, the five seats in Mirage are wrapped in high-grade fabric and provide for a comfortable journey. This Mitsubishi hatch comes equipped with a 2 DIN single in-dash tuner with connectivity features like Bluetooth, AUX, and USB. All this is controlled through a 6.75-inch touchscreen that also displays GPS navigation. Also, included in the list is 235-litre of booth space and white-lit semi-high contrast meter cluster.
Looks like Mirage has all right answers to the new Picanto's revised set of features.
Performance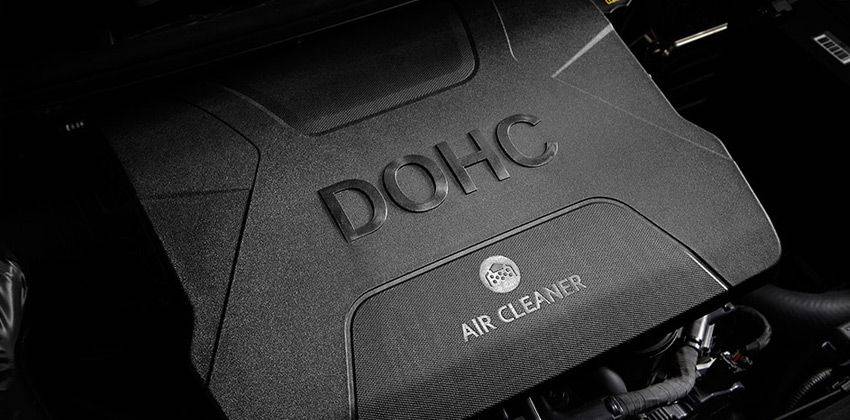 Kia Picanto engine specs have been revised for the 2018 model year. The hatch sources its power from a Kappa 1.2-litre dual-CVVT MPI engine, the company claims it to be feisty and efficient at the same time. As for the performance figures, it puts out a maximum power of 84 PS and 121 Nm of torque. Transmission options include four-speed automatic and five-speed manual. Also, it comes with a turning radius of 4.7 meters, which makes it city-friendly.
As for the Mirage specs, the Mitsubishi kid gets a EURO 4 competent 1.2-litre 12-valve DOHC engine with MIVEC tech. It produces 78 PS and 100 Nm of output. Those of you who aren't aware, MIVE optimises the valve timing, allows more air flow in the cylinder that ultimately leads to an efficient burn. Thanks to MIVEC along with the lightweight and aerodynamic design, the Mirage delivers 21 kmpl of mileage. It offers segment tightest turning radius of 4.6 meters.
So, it seems that Mirage being the older one here is packed with a more efficient mill, though not the most powerful of the two. Buyer's call - mileage or power?
Safety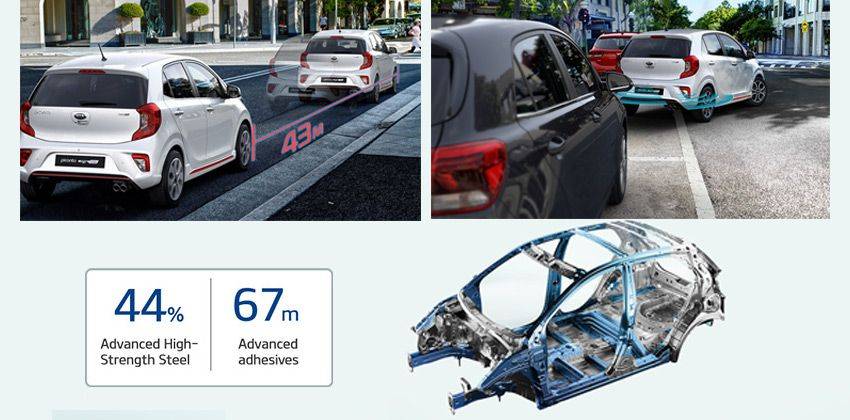 Dual airbags(GT Line only), ABS, keyless entry with alarm, high mount stop light, and ISOFIX is what 2018 Kia Picanto safety kit looks like. Also, more than 44 percent of its body is built from Advanced High-Strength Steel that ensures phenomenal rigidity and dynamic performance. Pretty decent for a car in this segment.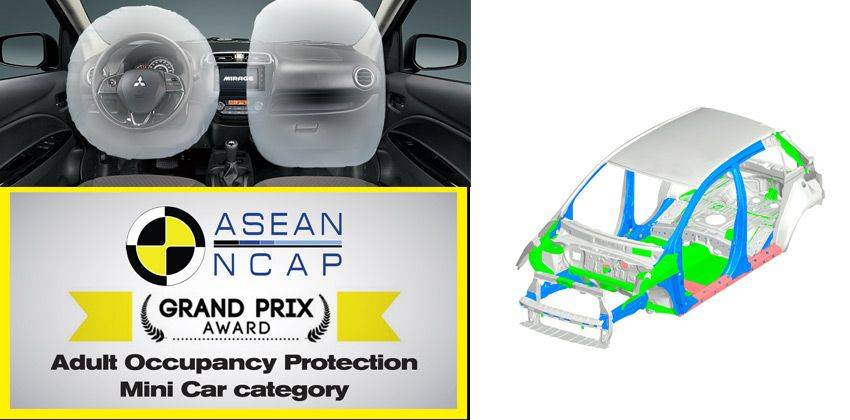 Moving on to Mitsubishi Mirage, its Reinforced Impact Safety Evolution Body ensures safety for all with its crumple zone absorbing crash energy from all direction. Rest is taken care by its all-standard kit that includes - dual-front airbags, ABS with EBD, brake override system, and an emergency stop signal. Mitsubishi Mirage also won the ASEAN NCAP Grand Prix Award for Adult Occupancy Protection in the Mini Car Category.
The Mirage gives more as standard compared to the Picanto. Plus, the ASEAN NCAP award really gives a plus point to the old guy.
Price and variants details

Mitsubishi Mirage variants list includes - GLX M/T and GLX CVT options. The Mirage price bracket starts from Php 630,000 and goes up to Php 763,000.
The 2018 Kia Picanto variant kit packs two options for the Philippines market. One is the much talked about GL Line trim, followed by SL A/T. The new Picanto price tag reads Php 798,000 for the GL Line model and Php 696,000 for the later.
Verdict
Looks, power, color options, and 'latest' tag are the things a buyer will get with the 2018 Picanto. On the other hand, efficiency, safety, and affordability is what the Mirage package offers. So, choose wisely.
You might also be interested in
Latest KIA Picanto Cars Videos on Zigwheels