The highs and lows of Suzuki Dzire
The Suzuki Dzire is a popular choice among car buyers due to its affordability, fuel efficiency, and comfortable interior.
KEY TAKEAWAYS
What are the pros of owning a Suzuki Dzire?
Suzuki Dzire is a good choice because of its efficient engine performance, spacious and comfortable interior, affordable price, compact dimensions that make it easy to drive.
What are the cons of owning a Suzuki Dzire?
The drawbacks of the Suzuki Dzire are its less powerful engine, limited trunk space, and low ground clearance.
The Suzuki Dzire is a four-door subcompact sedan that offers a comfortable ride for up to five passengers. It has a sleek and modern design that attracts a younger and more stylish demographic.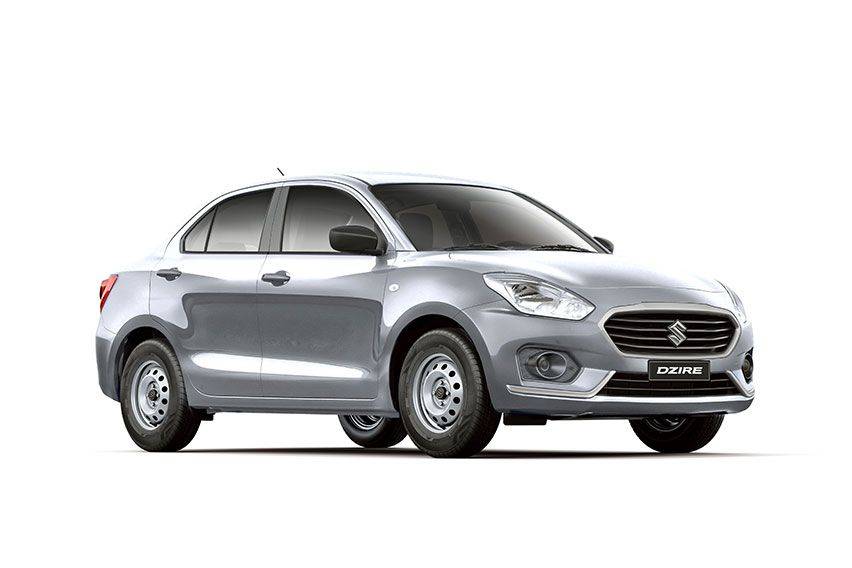 The Suzuki Dzire was first introduced in 2008 as a subcompact car based on the Suzuki Swift. It was designed to meet the needs of drivers who were looking for an affordable and practical sedan that could handle the congested streets of urban areas. Over the years, the Dzire has undergone several updates and upgrades to improve its fuel efficiency, safety features, and overall performance.
If you are planning to buy a Suzuki Dzire, check out this list of pros and cons to help you make a better buying decision.
Pros of owning a Suzuki Dzire
Efficient engine performance
The Suzuki Dzire is known for its efficient engine performance that allows drivers to navigate through city traffic without any hassle. It comes with a 1.2-liter engine that delivers 82hp and 113Nm of torque, making it ideal for daily use.
Spacious and comfortable interior
Despite being a subcompact car, the Suzuki Dzire offers a spacious and comfortable interior that can accommodate up to five passengers. It comes with ample legroom and headroom, making long drives more enjoyable and comfortable.
Affordable price range
One of the biggest advantages of owning a Suzuki Dzire in the Philippines is its affordability. The pricing of the Suzuki Dzire ranges from only P609,000 to P819,000. The Suzuki Dzire is one of the most affordable cars in its class, making it an excellent option for drivers who are looking for a budget-friendly car without compromising on quality.
Easy to drive and maneuver
The Suzuki Dzire is known for its easy-to-drive and maneuver capabilities, thanks to its compact dimensions and responsive steering. Drivers can easily navigate through tight spaces and narrow streets, making it an excellent car for city driving.
Cons of owning a Suzuki Dzire
Less powerful engine
One of the drawbacks of the Suzuki Dzire is its less powerful engine compared to other cars in its class. This can make it challenging to accelerate on steep hills or overtake other cars on the highway.
Limited trunk space
With a cargo capacity of just 378 liters, the Suzuki Dzire has a relatively small trunk space compared to other sedans, which can be a disadvantage for drivers who carry a lot of luggage or cargo.
Low ground clearance
The Suzuki Dzire has a low ground clearance of only 145mm, which can make it challenging to navigate through rough or uneven roads. This can also increase the risk of scraping the bottom of the car on speed bumps or potholes.
Verdict
Although the Suzuki Dzire is underpowered compared to other sedans in the market, its affordable price range makes it one of the popular choices among car buyers on a budget. It is also a practical choice if you just need a decent daily ride across the city.
Photos from Suzuki Philippines Inc. and Roy Robles
Sell your car at the best price
Verified and genuine buyers
Free listing
List your car
Suzuki Car Models
Suzuki S-Presso

Suzuki Jimny

Suzuki Dzire

Suzuki XL7

Suzuki Celerio

Suzuki APV

Suzuki Ertiga Hybrid

Suzuki Carry

Suzuki Swift
Suzuki Cars Price
Suzuki Dzire Promos, DP & Monthly Installment
GL 1.2L-M/T

DP ₱1,000

MA ₱14,239 x 60 Months

₱758,000 SRP
View Offers

GL 1.2L AGS

DP ₱1,000

MA ₱15,463 x 60 Months

₱819,000 SRP
View Offers

GA 1.2L-M/T

DP ₱29,000

MA ₱12,238 x 60 Months

₱609,000 SRP
View Offers

You might also be interested in
Compare & Recommended
Front Brake Type

Ventilated Discs

Centrally Mounted Fuel Tank

Yes
Suzuki Dzire Car Articles From Carmudi
Suzuki Dzire: Flop or fire?

Suzuki serves up hot promos in April

Ruben Manahan IV,

Apr 15, 2021

2021 Suzuki Dzire: The 3 variants in detail

Wilbert Tan,

Mar 05, 2021

2021 Suzuki Dzire vs. the competition: Your other subcompact sedan options

Wilbert Tan,

Feb 04, 2021

Old against new: 2016 vs. 2019 Suzuki Swift Dzire

Wilbert Tan,

Jan 07, 2021
The highs and lows of Suzuki Dzire
Choose a city to get promos and prices in your area