The Kia K2500 Karga: Keep calm and carry on with business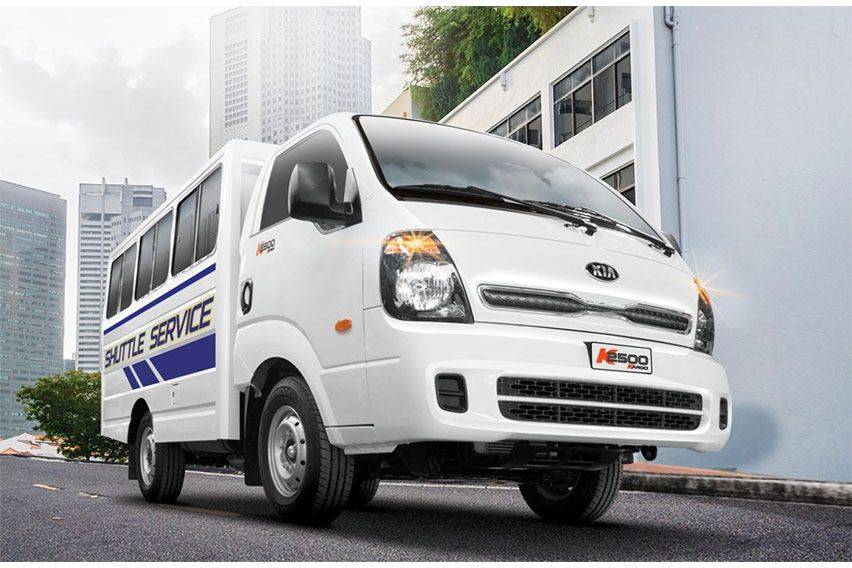 If you're a business owner looking for a reliable vehicle that can be utilized for either logistics or mobility, then you might want to consider a Kia K2500 Karga.

When it comes to body dimensions, the K2500 Karga is longer, narrower, and shorter than the K2500 Closed Van (4x2). 
The Karga shares two similarities with the K2500 Closed Van — its curb weight (2,145kg) and payload capacity (835kg) — which pave the way for the Karga to efficiently load cargo.
What makes the Karga distinct in terms of its exterior is the presence of a hood with garnish and a tiger-nose grille, keeping the unified familial look of Kia models intact.
The Karga also has black front and chrome rear outside door handles, which contribute to the unique exterior look of the vehicle.
The K2500 Karga boasts of a 2.5-liter in-line four-cylinder DOHC, common rail direct injection (CRDI) with WGT diesel engine mated to a six-speed manual transmission.
This Euro 4-compliant engine generates a maximum torque of 255Nm and a power output of 128hp. 
Inside, this 19-seater vehicle features an exceptional rear air-conditioning system with multi-vents and dual blowers, vinyl seats for enhanced comfort, a dual rear body lamp, power windows, and a front center armrest with cup holders for added convenience. 
The Karga's seating layout can also be configured in numerous ways, in compliance with social distancing guidelines.
The Kia K2500 Karga is backed by a three-year or 100,000-kilometer warranty (whichever comes first) and is available in the Philippine market in either 4x4 dual aircon or 4x2 dual aircon variants.
The K2500 Karga 4x4 is priced at P1,215,000 while the C&C Karga 4x2 variant is P1,110,000.
Photo from Kia Philippines
Explore KIA K2500
KIA K2500
₱820,000 - ₱1.215 Million

MA starts : ₱18,629
KIA K2500 Promos, DP & Monthly Installment
You might also be interested in