What makes the all-new Ford Territory an exceptional SUV?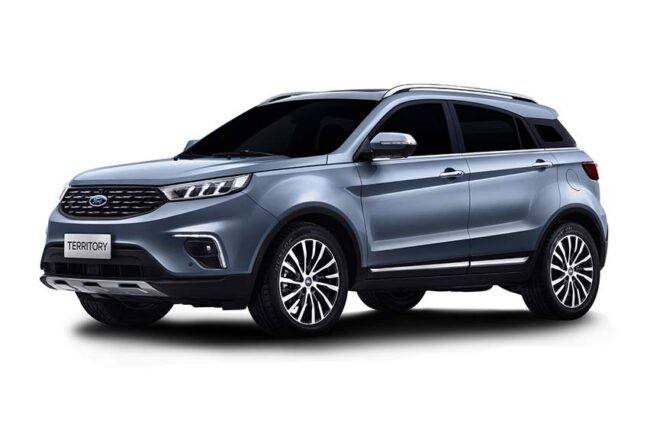 Since the launch of the all-new Ford Territory in the Philippines last month, car aficionados and aspiring vehicle owners have surely been discussing the vehicle's merits.
But on top of its competitive price, the newest Ford SUV has a lot more to offer in terms of its design, comfort, performance, and technologies.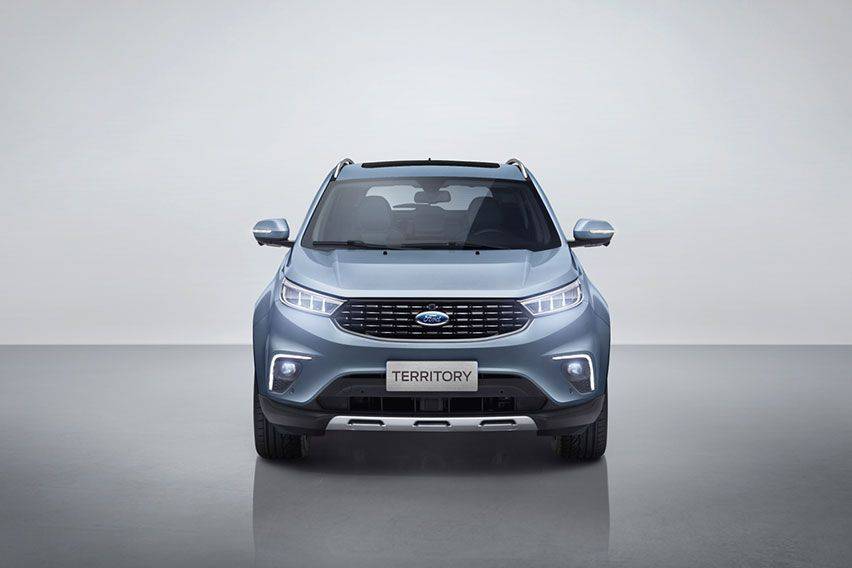 So here are five things we believe make the all-new Ford Territory an extraordinary SUV in its class.
Good-looking, well-appointed exterior
These days, you can't blame Filipino motorists for gravitating toward a vehicle that will help them adapt to the current norm and aid them in terms of their daily transportation needs and contemporary lifestyles. But beautiful design truly transcends situations.
The Ford Territory's urban-ready design is a standout on the road thanks with its compact size, shapely front grille, and roof fails 
You don't have to worry about traveling at night or twilight because the Territory also boasts of well-made LED headlamps and taillamps, boomerang daytime running lamps, and front and rear fog lamps.
Theater-like seating configuration
With the all-new Ford Territory's seating configurations, you'll feel comfortable as if you are inside a theater.
That's because the second row is higher compared to the first-row seats for a more spectacular view of the road ahead.
Its perforated leather seats are also power-adjustable with a cooling function for a more stress-free ride.
The vehicle also allows you to set the mood inside through a bespoke LED mood lighting. In the settings menu, you can also choose different colors to completely illuminate the cabin — from bright and vibrant to soft and relaxing.
The Ford Territory also has a panoramic sunroof that allows natural light and air to freely flow inside the cabin. It's one vehicle perk that you'll surely appreciate, especially if you love long-distance road trips.
Dynamic engine and powertrain
A smooth and high-spirited road trip for the Philippine version of the all-new Ford Territory can be attributed to its 1.5-liter EcoBoost engine, a smaller and lighter engine that is mated with a continuously variable transmission (CVT).
The Territory also brings with it lower PMS costs because you only need to come into the dealership once rather than twice yearly. This comes along with the free three-year scheduled service plan for a hassle-free ownership experience.
Seamless entertainment and connectivity
The all-new Territory's 10-inch digital display instrument cluster has three modes: Normal, Sport, and Fashion. Each of these modes has its own distinct displays.
Apple CarPlay and Android Auto also function smoothly with your phone apps — letting you use navigation apps. You just need to ensure that your phone is registered with the car then you can conveniently select a destination using your preferred traffic app even when you are outside your car.
Once you step in and plug your phone, your vehicle continues with its navigation functions. If you're in the middle of a call, you can also continue with it by just merely going inside the car.
It has a 12-volt power outlet and a high-mount USB port for recharging of gadgets while traveling.
Innovative driver-assist tech features
You'll feel as if your Territory is alive due to its driver-assist technology features. Its Smart Keyless Entry with Push Button Start enables you to get inside the vehicle more conveniently.
You just need to keep the key inside your pocket and the vehicle scans it to automatically unlock the car. The opposite happens when you leave and lock the car as well. Also, the mirrors will instantly unfold whenever you're near the car.
During summer, you can press the unlock button on the key fob to automatically open all windows and the panoramic sunroof to allow cool air to circulate inside the cabin while letting the warm air out.
You will be able to navigate through narrow spaces through the Territory's 360-degree camera, which allows the vehicle to have a better view of the surroundings anytime and anywhere. When your signal light is turned on, the camera instantly provides a clear view of the direction where you are driving to.
For the Titanium+ variant of the Territory, an added feature is the Co-Pilot 360, which also gives you a 360-degree view of the vehicle whenever you steer into a narrow space, thereby promoting hassle-free and safe parking.
Parking is also made easier through the active park assist with parallel and perpendicular parking function.
You'll also feel safe through tech features that notify you of any sudden activities and prevent you from being distracted.
The forward collision warning, for instance, sounds an alarm and flashes whenever there is a car ahead that suddenly brakes. In case you are not able to step on the brake immediately, this feature will do the work for you to help you evade an accident.
The adaptive cruise control, on the other hand, will enable you to set and maintain the speed of the vehicle. Car sensors will also guarantee a safe distance from the vehicle ahead since this feature will also help the vehicle speed up or slow down instantly.
Other innovative tech features that make the Territory an exceptional SUV are autonomous emergency braking, blind-spot assist, and lane departure warning, which are all included in the Titanium+ variant.
So if you're planning to buy an SUV, then make sure to keep these five aspects in mind — all of which make the all-new Ford Territory an exceptional vehicle that you would want to own.
Photos from Ford
Ford Territory Promos, DP & Monthly Installment
You might also be interested in