Audi gives the A3 Sportback a plug-in hybrid cousin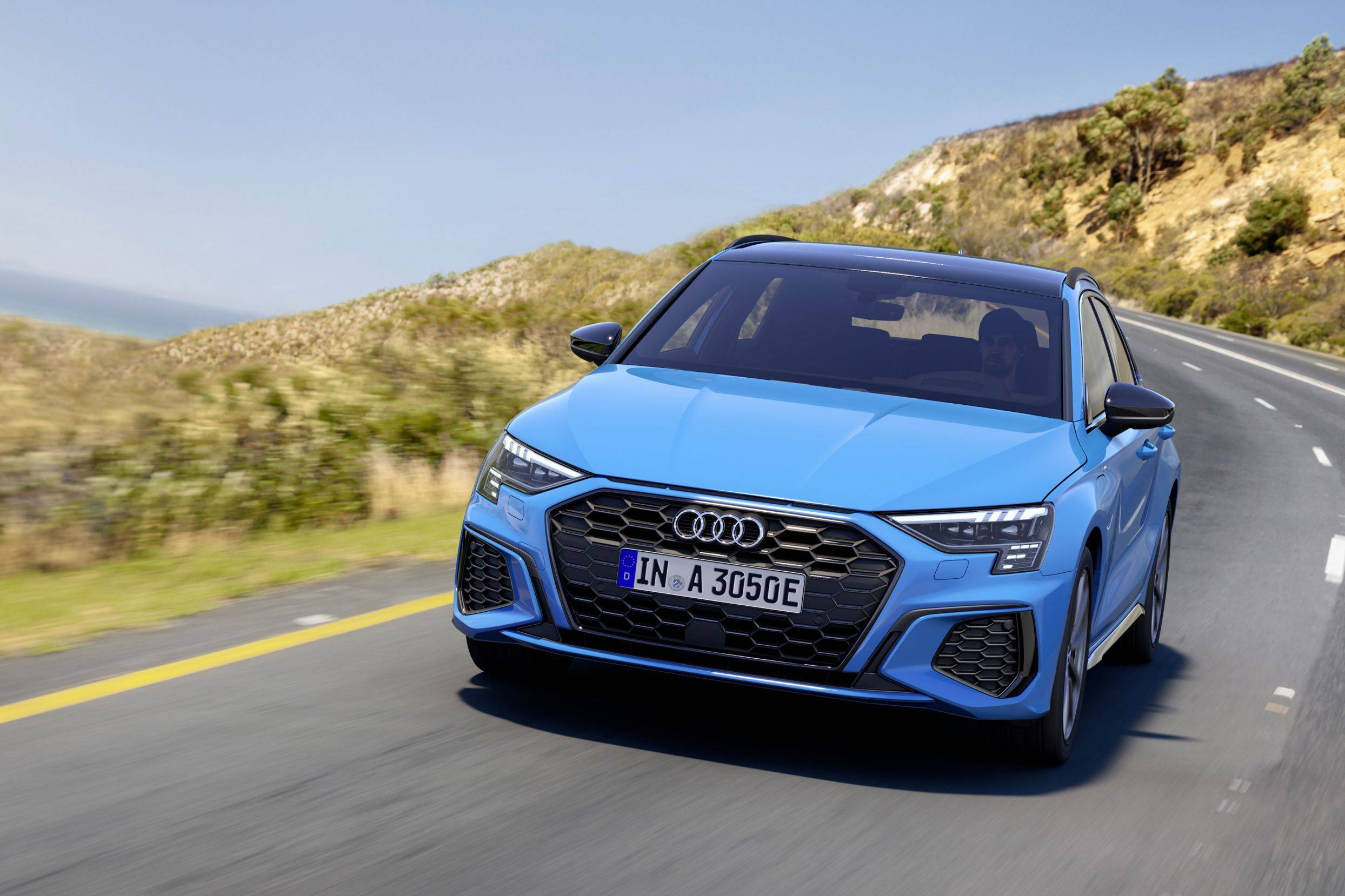 MANILA: Audi is expanding the A3 Sportback lineup with the launch of its TFSI (Turbocharged Fuel Stratified injection) e plug-in hybrid kin that can go for 66 kilometers on pure electric power.
The body remains virtually unchanged and still comes standard with LED headlamps but can be upgraded to Matrix LED units.
It gets a new compact gear shifter inside but cabin capacity remains the same — a five-seater with 280 liters of luggage space that can be increased to 1,100 liters with the rear seats down. There's the 10.1-inch MMI touchscreen in the middle with the third-generation modular infotainment platform delivering ten times more computing power than its predecessor and the 10.25-inch Audi virtual cockpit in the instrument panel.
Powering it is the same 1.4-liter TFSI engine but retuned to put out 148hp and over 250Nm of torque, and is paired with a permanently excited synchronous electric motor producing 80kW and 330Nm of torque. Total system output is 201hp and 350Nm of torque that is driven to the front wheels via a six-speed S tronic transmission. Zero-to-100kph time is 7.6 seconds and top speed is 227kph.
Based on its WLTP (Worldwide Harmonised Light Vehicles Test Procedure) test cycle, it returns 120 kilometers per liter with CO2 output of no more than 31g/km.
The lithium-ion battery is positioned below the vehicle underbody, under the rear seats of the A3 Sportback 40 TFSI e. It has 96 prismatic cells that store 13.0kWh of energy, which is around 48% more than the A3 Sportback e-tron due to improved cell chemistry.
It can run on pure electricity at speeds of up to 140kph and uses an Acoustic Vehicle Alert System to emit at sound at low speeds to warn surrounding pedestrians and other road users that the vehicle is approaching.
Two battery modes are offered via the MMI operating system: "Battery hold" and "Battery charge." In "hold" mode, the available battery charge is held at the current level. In "charge" mode, as much electricity as possible is supplied to the battery.
Typical of an Audi, it comes with the standard set of drive modes, Comfort, Auto, Dynamic, and Individual profiles. If the S tronic is set to S gear in the Dynamic mode, the hybrid drive exerts its maximum force on kickdown, releasing the full boost torque for up to 10 seconds. As soon as pressure on the accelerator pedal eases, the electric motor automatically switches to recuperation.
During braking, the electric motor performs the deceleration alone up to around 0.3 g and during that time the electric motor can recover up to 40kW of energy.
A full recharge of a completely empty battery takes a little more than four hours.
"Compact hatchbacks are of course particularly well-suited to urban environments, as are electric vehicles, so combining the two formats in a state-of-the-art package displaying all the essential Audi hallmarks naturally creates an attractive proposition for daily commuting and city driving. The beauty of the new A3 Sportback TFSI e is that it can also reach the city limits well before it reaches its own – it can travel far further afield impressively efficiently and then be refuelled and recharged quickly and conveniently. It's a consummate all-rounder," said Audi UK Director Andrew Doyle.
Photos from Audi
Also read: Audi Q5 gets new Sportback body with TDI and TFSI engines
Audi A3 Promos, DP & Monthly Installment
You might also be interested in
Latest Audi A3 Cars Videos on Zigwheels