Audi PH ready for arrival of e-tron GT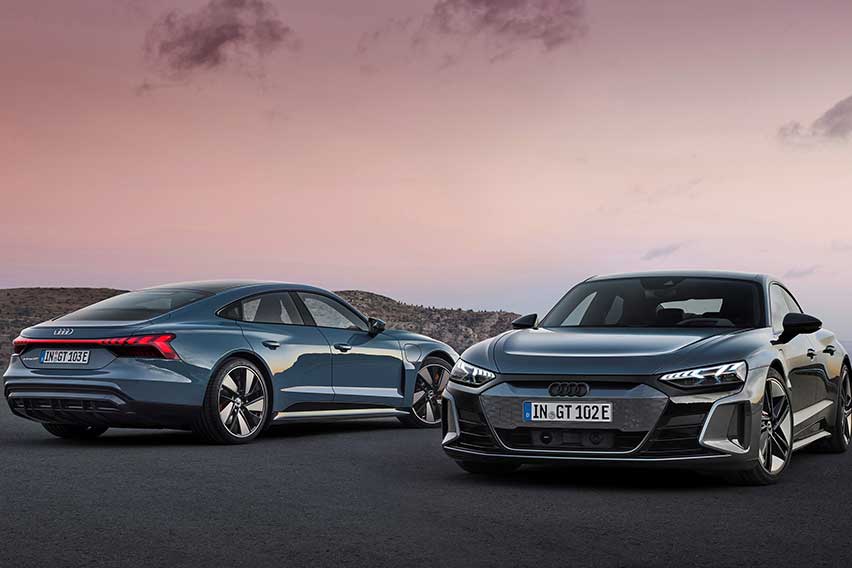 MANILA: Audi Philippines is set to bring in the fully electric Audi RS e-tron GT Quattro and e-tron GT Quattro in the second half of 2021. The two flagship electric models had made their world debut last February.
The arrival of the two electric vehicles in the country is part of Audi's preparation to transform into a fully electric mobility brand. Audi targets to release more than 20 fully electric and 10 partially electric models by 2025. The company aims to reduce the carbon footprint of its vehicle lineup by 30% compared to 2015 levels.
Just recently, Audi unveiled the Audi e-tron, which later became the global leader in the electric sports utility vehicle (SUV) segment. It was then followed by the e-tron Sportback. Aside from its fully electric vehicle lineup, Audi has also introduced a range of plug-in hybrid models.
Audi has also shown its commitment in promoting electric mobility by conducting research and development and investing in products and modern technologies.
The Audi RS e-tron GT and e-tron GT provide a refreshing take on gran turismo motoring. Both four-door coupe models boast an emotional look, a high-caliber electric powertrain, long range, and luxurious and cozy ride quality. The two new Audi models are targeted to a sophisticated and performance-oriented market more inclined to design, technology, and sustainability.
Each model is equipped with two electric motors in the front and rear axles. The electric motors in the Audi RS e-tron GT generate a maximum power output of 646ps and maximum torque of 830 Nm. Meanwhile, the e-tron GT's powertrain produces a power output of 530ps and torque of 640Nm. Both models get a two-speed transmission. They also use the quattro electric all-wheel drive system to ensure reliability and grip in any condition.
The electric motors in the two models function at 800 volts, which enables fast charging through direct current (DC). The powertrain can be charged from 5% to 80% within half an hour. Meanwhile, charging an empty battery using the standard alternating current (AC) system must be done overnight. When fully charged, the battery has the ability to reach up to 488 km.
Both GT models are purposely designed with a long wheelbase, wide track, large wheels, and flat roofline. The quattro blisters and prominent diffuser at the rear underscore the vehicles' powerful performance. Each model also comes with two controllable inlets, rear spoiler, fully paneled underbody, and aero blades for better aerodynamics.
Aside from having a fully electric powertrain, the new Audi RS e-tron GT and e-tron GT further promote sustainability by having eco-friendly interior elements. Both cars are equipped with Sports Seat Plus with 14-way adjustment, which is made of either a combination of artificial leather and Kaskade material, or a mix of artificial leather and Dinamica. Kaskade and Dinamica are made from recycled plastic bottles, textiles, and residual fibers from selvages. The carpet and floor mats are also sustainable as they are made from Econyl, which is produced from nylon fibers that are recycled from production waste, fabric and carpet remnants, and old fishing nets.
The new Audi RS e-tron GT and e-tron GT prove that performance and sustainability can come together to bring the new essence of luxury in mobility.
To learn more about the two flagship electric models, visit any Audi showroom nationwide (EDSA, Mandaluyong; Bonifacio Global City; Westgate Alabang; and SM Seaside Cebu), call 7270381 to 85, or send an email to sales@audi.ph.
Photos from Audi Philippines
Also read: Nürburgring-conquering all-new Audi RS Q8 now available here
You might also be interested in