Bugatti claims to be 1st auto company to use 3D-printed trim and components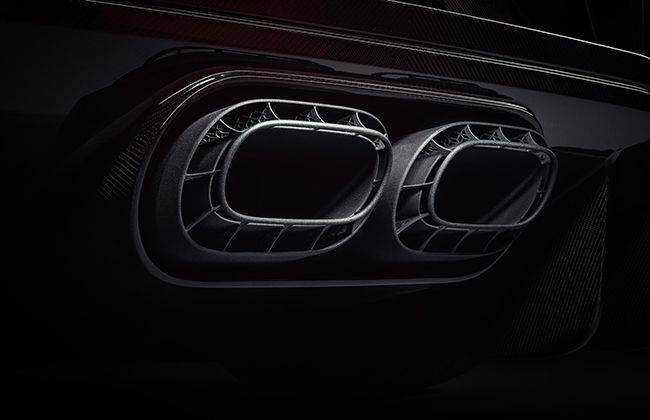 MANILA: 3D printing is popular in jewelry making, mobile phone design, and even selfies. But who would have thought that parts of that luxury car you're driving can now be 3D-printed?
Because of its strength and lightweight properties, Bugatti has utilized the technology in the manufacturing process in producing titanium tailpipe trim covers for the Pur Sport and Super Sport 300+ as well as the titanium and special alloy components for the 8.0-liter 16-cylinder engine.
"Bugatti is all about French-style luxury and exceptional vehicles, but it's a brand that stands for innovative technology, too. In addition to the iconic 8.0-liter 16-cylinder engine with 1,500ps, technical innovation is just as much part of our brand essence – such as our components made of titanium or a special alloy that are produced by 3D printing," said Stephan Winkelmann, president of Bugatti.
To print the titanium tailpipe trim covers, four 400-watt lasers are used simultaneously in order to achieve a wall thickness that, at the thinnest point, only measures 0.4mm. But despite that, this filigree cover can withstand temperatures of over 600ºCelsius.
"Wherever possible, we designed the trim cover for the Chiron Pur Sport with a single layer so as to further reduce weight. The minimal material thickness in multi-layer areas is made possible by its so-called lattice structure — where the cavity is filled with numerous filigree struts. In this way, the walls provide stable support for each other during the construction process — enabling minimal use of material. We use a bionic honeycomb structure in the single-layer area to increase the surface rigidity of the walls. Even large components gain a high degree of surface stiffness," says Nils Weimann, head of body development at Bugatti.
The French automaker began using 3D printing in 2018 for the special trim covers of the Chiron Sport, Divo, and the following year for the 2019 editions La Voiture Noire, the ultimate Grand Tourisme for Bugatti enthusiasts, and the Centodieci, a reinterpretation of the EB110.
Unfortunately, the claim of being the first automaker to use 3D printing may not be entirely accurate as Swedish supercar manufacturer Koenigsegg began 3D printing many of One:1's auto components since 2014.
Also read: There's no purer Bugatti than the US$3.5-M Chiron Pur Sport
You might also be interested in