You can file your auto insurance claims via this app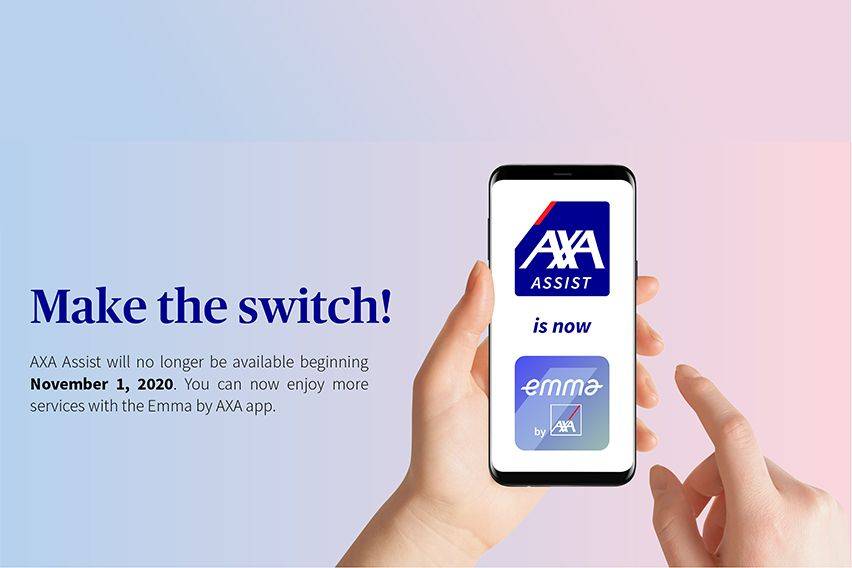 MANILA: AXA Philippines, one of the top insurance providers in the country, has officially introduced the Emma by AXA app, which aims to allow the easy filing of auto insurance claims wherever and whenever as well as aid in reducing the stress of motorists,
The Emma by AXA app also provides accessibility to 24/7 fire, police, ambulance, and roadside assistance for free. Filipinos will be able to purchase general and life insurance online, as well as keep track of their transaction history, funds, and investments and be able to access the e-servicing features of AXA through the app.
Convenient car insurance claims features can still be accessed on the AXA Assist app, which will be deactivated beginning November 1, 2020 to give way to the Emma by AXA app.
AXA Philippines Chief Operating Officer and President Rahul Hora explained, "At AXA, we are all about protecting what matters to our customers. Given the pandemic, we have continued to innovate our processes and procedures to make them easier for our customers to avail of our services in the most safe and secure way possible. We also understand the stress motorists face when road accidents happen so with the Emma by AXA app, we hope to help them by anticipating any problems that may arise and mitigating any detrimental effects." 
Those who want to avail of the service can download the Emma by AXA via App Store or Google Play. A valid email address should be registered and verified through the email verification link. Then the user should set his or her password, log in, and use the app as the need arises.
To learn more about the Emma by AXA app, commuters may visit the official website of AXA Philippines here.
Photo from AXA Philippines
Also read: 6 essential car tips for the new normal
You might also be interested in
Latest Cars Videos on Zigwheels