5 Features that make Honda Click 125i a leading scooter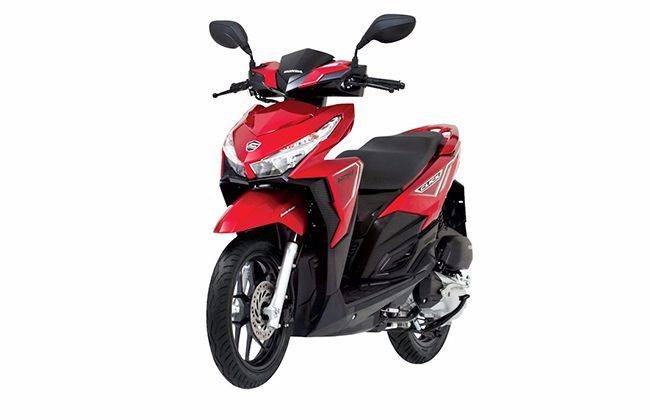 Dubbed as, 'Scooter Of The Future', Honda Philippines introduced Click 125i to make its position firm in the 125cc automatic scooter segment. The scooter is bestowed with company's latest technology and sporty styling that makes it one of the hot sellers in the country. But, there is more to this scooter which makes it different from its most of the competitors. The scooter is practical yet proficient in delivering impressive performance and if you are still confused about your next commuting companion, the following points will help you understand why you should put your money on the all-new Honda Click 125i.
It Comes With eSP (Enhanced Smart Power)
Honda has equipped Click 125i with Enhanced Smart Power which combines high power fuel efficiency with a quiet start and smooth eco-friendly engine. With eSP, the scooter not only delivers impressive performance, it is also light on nature, making it eco-friendly and efficient.
Idling Stop System
Though this is not a new feature and most of the other competitors also get this, it is still worth mentioning here. A conventional engine consumer fuel regularly no matter whether the vehicle is in moving state or still. But, with ISS, the engine gets off after 3 seconds of idling, leading to improved fuel efficiency. Starting the scooter again is also easy, you just have to push the throttle a bit, and you will get going again. The smooth operation is ensured by ACG starter which eliminates the need of a conventional starter motor and you get a smooth, quiet start.
Segment-Leading Storage Space
When it comes to utility, Honda Click 125i will impress you effectively. The scooter comes with 18-litre storage space below the seat, which is not offered by any other competitor of Click 125i.
Side Stand Switch
In order to provide state-of-the-art safety features to the riders, Honda has equipped its Click 125i with Side Stand Switch feature which prevents the motor to kick in when the side stand is on. The particular feature was common among high-end bikes but, Honda has introduced this feature in the budget two-wheeler segment as well.
Combined Brake System
Most of the latest Honda's two-wheeler are equipped with this latest technology. The Combined Brake System balances the braking by automatically applying the other brake when a user applies either the front or the rear brake.

Apart from these features, the Click 125i is also quite a performer on road, which not only offers a responsive engine, it is also light on the pocket. All these features and impressive riding experience make Honda Click 125i much more desirable and worth your money.
You might also be interested in
Latest Honda Click 125i Motorcycles Videos on Zigwheels