Honda rewards CBR150R to PBA 2018 MVP champion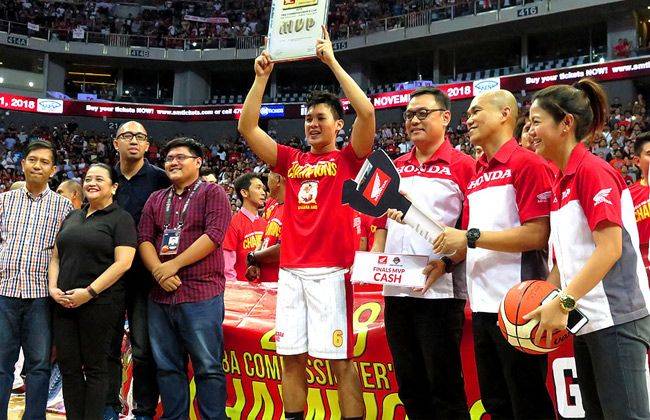 MANILA: Honda Philippines has honoured Scottie Thompson, the star player at the Brgy. Ginebra and PBA 2018 MVP. As an honour, the player is rewarded with a new CBR150R at the HSDC (Honda Safety Driving Center).
At the rewarding ceremony, Scottie Thompson had expressed that he was extremely happy not only for the team but also for the fans who put their faith in them. The wait for the championship was long but it felt good to be a part of the success.
He was very instrumental behind helping his PBA Team to win the Commissioner's Cup 2018 after 21 years. He managed to showcase his impressive talent and dedicated all of his hard work and success to the fans.
Thompson was even named the Finals MVP and was very overwhelmed at it. He quoted that he didn't believe that he could achieve such a feat, especially with the fact that there was a lot of other deserving players as well. It feels very blessed when the hard work finally pays off.
Jomel Jerez, who is the General and Departmental Manager at Honda's Motorcycle Business Planning section, said that just like the PBA, even Honda Philippines works hard to touch the lives of every individual living in the country. The company feels very privileged to extend its support to talented people like Thompson, who constantly strive to achieve their dreams.
The Honda CBR150R is a very sporty motorcycle with race-inspired body stripes. It has a 150 cc liquid-cooled engine under the hood and a six-speed transmission gearbox mated to it.
As a part of the One Dream campaign, Honda looks to be a part of every dream that people from the Philippines have and also extends support to achieve them.
You might also be interested in