Used & 2nd hand Mazda Cars for Sale Philippines
Mar 26, 2023 - Currently, 56 Used & 2nd hand Mazda Cars for Sale Philippines online. Check out the largest stock of old cars at best price, avail good condition Second Hand Cars in all over Philippines, starting at ₱105,000 only.
As on Mar 26, 2023 there are 56 Used Mazda cars available for sale in the Philippines. If we talk about the popular body type then 20
Used Sedan Models
, 13
Used Crossover Models
, 9
Used Suv Models
, 6
Used Hatchback Models
and 5
Used Pickup Trucks Models
are choice of filippino drivers. The Cheapest one is
1997 Mazda 323 Familia AT
for the price ₱105,000 driven 121000 Km and the most expensive one is
2018 Mazda CX-9 Signature
priced at ₱1.95 Million driven 15000 km. Get great deals on good condition second hand Mazda for sale in the Philippines with price, features, images and specifications.
Mazda second-hand cars for sale: Overview
Even though Mazda has moved past the fact of just being a typical car company, it is yet to gain a "luxury car brand" in the Philippines. With the way Mazda is becoming popular in the country, one thing is sure, that day is not far away. This particular brand has suddenly gone popular, almost like overnight. More cars from this brand can be seen in the Philippines market than before, and that's new hope for gaining a prominent and dominating position in the Filipino automotive market.
Mazda has introduced many cars, be it the Mazda 3 sedan or the Mazda CX-8 SUV. With so many varied cars, Filipinos have many options in their hand, which is why the future of this car brand is quite bright in the Philippines. The vehicles have top scale features, be it in terms of the engine and transmission performance or enhancing the front cockpit in the cabin. Recently, in 2020, Mazda introduced unique models for Mazda MX-5 and three on their 100th anniversary in the Philippines, which further paved away towards an untimely success for this brand.
Thanks to Mazda's increasing popularity in the country, the used car dealers also have their hands full with more and more orders for pre-owned Mazda cars. Many are looking for the used automobile versions rather than buying the new ones, mainly for price depreciation. Since each year, the prices of the Mazda models have decreased relatively. It is very much expected that those running on a budget will prefer such cars.
For example, Mazda CX-3, the FWD PRO variant from 2019 costs P1.28 million if you are buying a new model from the Mazda showroom. This particular amount is undoubtedly a significant number for many people because used cars are preferred. The 2019 Mazda pre-owned variant of the CX-3 model will only cost you P950000, which is way less than the original market price. This price difference has fuelled the used car dealership market for the Mazda brand in the Philippines.
Top reasons to go for a pre-owned Mazda
Owning a pre-owned Mazda car might not be something you are looking forward to. But, if you look closely, you will realize what differences a used car model will make. First of all, there will be a massive difference in the prices of a used model and a new one freshly bought from the showroom. With the former one, you will be able to save a lot of money. Moreover, with different dealers, you will get different prices, and hence, you will have more options in terms of costs.
Apart from this, you will also get different year variants that are not available in the market. For example, the Mazda CX-5 2016 variant is no longer available in the market as a fresh model. But, if you want to drive one, you have to look for a pre-owned car from a trusted dealer.
With a proper choice of the dealer, you can get the best Mazda pre-owned car. Along with the vehicle, you will also get the required records and the on-road report which will tell whether the vehicle is safe or not.
Find Used Cars by Price Filter
Used Cars for Sale Philippines Below 100k
Used Cars for Sale Philippines Below 150k
Used Cars for Sale Philippines Below 200k
Used Cars for Sale Philippines Below 300k
Used Cars for Sale Philippines Below 500k
Popular Used Car Models
Used Mitsubishi Adventure for Sale
Find Used Cars by Popular Body Type
Second Hand Pickup Trucks for Sale
Second Hand Hatchback Cars for Sale
Second Hand Sedan Cars for Sale
Second Hand Crossover Cars for Sale
Still didn't find what you are looking for? Check our dedicated second hand cars for sale Philippines page and filter cars as per you needs.
Used & 2nd hand Mazda Cars for Sale Philippines Price List
Used & 2nd hand Mazda Cars for Sale Philippines Price List starts at ₱300,000 for the model Mazda 3 Sedan, in all a total of 56 2nd hand cars available for sale in the Philippines
Hide
Automotive News And Reviews
News
Feature Stories
Road Test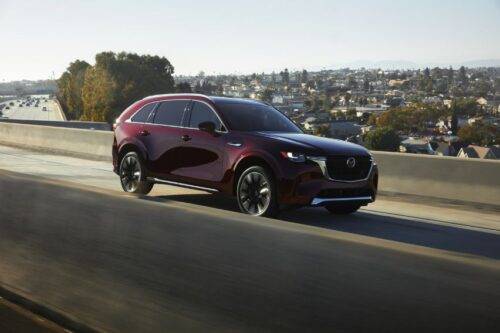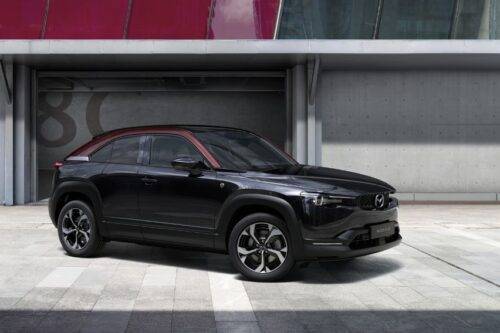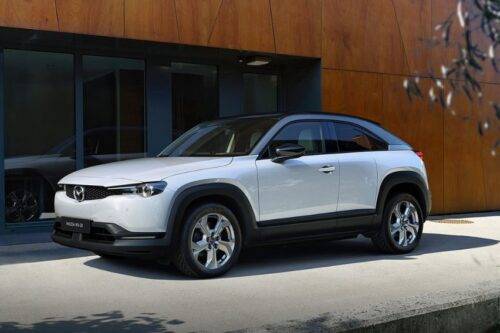 View All