Kawasaki 2018 Ninja H2 SX SE being recalled in the USA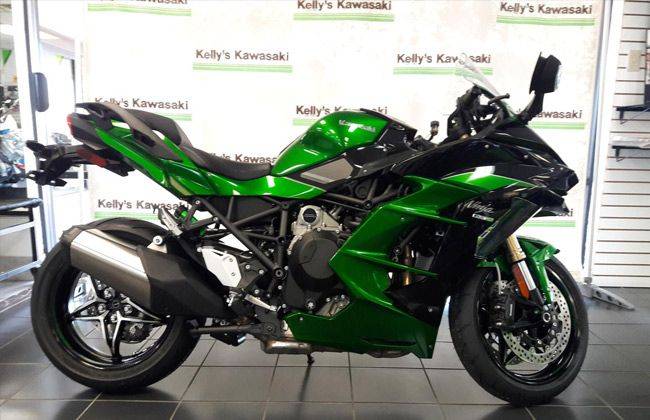 MANILA: Kawasaki is recalling the Ninja H2 SX SE in the US market due to the failure of its mechanism of the centre stand. The recall is being made only to the 385 Ninja H2 SX SE motorcycles as this model featured the centre stand as a standard feature. The other H2 SX models get this stand as an optional kit.
According to the company, the centre stand is getting dropped down, which is the main reason for recalling. It becomes risky while riding as the rider may lose balance and there is a chance of crashing. The National Highway Traffic Safety Administration, which is associated with the US Department of Transportation defines the failure of the mechanism. According to the administration, the centre stand drops down because the mounting pin moves out from its place. Basically, the spring tension grasps the stand in place and when the mounting pin moves out, the stand gets unlocked. Due to which, the stand drops down.
The issue was first reported in Japan, which was followed by the similar reports from Europe. Following this, the manufacturer inspected the issue and concluded that the stand was not welded in a proper way. As a result of this, the manufacturer has recalled the H2 SX bikes having the centre stand as an additional kit and the Ninja H2 SX SE models.
However, the H2 owners don't need to panic about it. They simply have to take their two-wheeler to the nearby Kawasaki dealer, where the left-hand centre stand bracket will be replaced free of cost. The process will begin in the next few days.
Explore Kawasaki Ninja H2
Kawasaki Motorcycle Models
You might also be interested in