Used & 2nd hand Isuzu Cars for Sale Philippines
Sep 18, 2021 - Currently, 44 Used & 2nd hand Isuzu Cars for Sale Philippines online. Check out the largest stock of old cars at best price, avail good condition Second Hand Cars in all over Philippines, starting at ₱90,000 only.
As on Sep 18, 2021 there are 44 Used Isuzu cars available for sale in the Philippines. The most popular 2nd hand Isuzu car brands available for sale in Philippines are
Hyundai
,
Mazda
and
Suzuki
and the most popular second hand car models available for sale are
Hyundai Accent
,
Mazda Bt 50
and
Suzuki Super Carry
. If we talk about the popular body type then 12
Sedan
, 1
Mpv
and 1
Pickup Trucks
are choice of filippino drivers. The Cheapest one is
2014 Suzuki Super Carry
0.8 MT Utility Van for the price ₱90,000 driven 75000 Km and the most expensive one is
2018 Hyundai Accent
1.6 CRDi GL 6AT (Dsl) priced at ₱498,000 driven 40000 km. Get great deals on good condition second hand Isuzu for sale in the Philippines with price, features, images and specifications.
Isuzu second-hand cars for sale: Overview
Not many automobile companies are there in the Philippines which manufacture trucks and heavy-duty vehicles. This is why people resorted to limited options only, which consisted of only a handful of truck options with not so developed technologies. This is when Isuzu entered the Filipino automotive market, and since then, it has been meeting people's and businesses' demands heads-on. The company has become very popular in commercial vehicles, and the result of the same can be seen in the progress reports.
In 2019, the brand was able to sell around 6279 trucks in the Philippines, which resulted in Isuzu occupying about 45% of the total market sale. Be it the mu-X or the N-series light-duty truck, Isuzu makes sure to meet the expectation of people by introducing healthy, resilient, and durable vehicles. All of the models are based on fuel-efficient technology, which is true of the primary reasons for this truck company's massive success.
With its growing popularity of the brand, people are looking for secondary options to have the trucks they desire but at a low price. This is where the 2nd hand Isuzu cars for sale come into the scenario. You can buy the pre-owned trucks from trusted dealers spread across the country, thanks to the high demand for the 2nd hand models. These trucks come with several documents that will decide whether it's safe to drive the car on the road or not. Upon asking the dealer exclusively, you will also get maintenance records, which will describe the truck's current condition and even how much repair it needs.
However, the main reason for buying a pre-owned car is the differences in the price. Let's say you want to buy the 2019 version of the D-Max car from Isuzu, with the 3.0L engine and a manual transmission system. The original price of the new model is around P1630000. However, if you want to save more money on this model, you can buy the used D-Max version from 2019, which comes only at P860000 approximately. So, if you're going to really save your pocket and have the best truck simultaneously, used Isuzu cars will be the ultimate solution.
Looking for a new Isuzu car? Check Isuzu Philippines Price list of new models.
Top reasons why one should choose pre-owned Isuzu automobile
People still hesitate in buying a second-hand car, especially the commercial ones like available with Isuzu Philippines. However, the automobile industry has changed a lot in the recent decade, and that's why you can now buy a pre-owned car without having any problem with the car's functioning and quality. You will get the relevant reports for the car's health like the on-road drive certificate, maintenance certificates, health certificates, and so on.
With these documents, you will be able to decide which particular model will be perfect for you. As for the next benefit, it's evident that a used car from Isuzu will provide you with flexibility in the price options. You can buy a perfect model, which is well-groomed and taken care of at a low price than the standard new model market charges.
So, let's get rid of those speculations and get started with choosing the best dealer for buying an Isuzu used car in the Philippines.
Find Used Cars by Price Filter
Used Cars for Sale Philippines Below 100k
Used Cars for Sale Philippines Below 150k
Used Cars for Sale Philippines Below 200k
Used Cars for Sale Philippines Below 300k
Used Cars for Sale Philippines Below 500k
Popular Used Car Models
Used Mitsubishi Adventure for Sale
Find Used Cars by Popular Body Type
Second Hand Pickup Trucks for Sale
Second Hand Hatchback Cars for Sale
Second Hand Sedan Cars for Sale
Second Hand Crossover Cars for Sale
Still didn't find what you are looking for? Check our dedicated second hand cars for sale Philippines page and filter cars as per you needs.
Used & 2nd hand Isuzu Cars for Sale Philippines Price List
Used & 2nd hand Isuzu Cars for Sale Philippines Price List starts at ₱315,000 for the model Isuzu Crosswind, in all a total of 44 2nd hand cars available for sale in the Philippines
Hide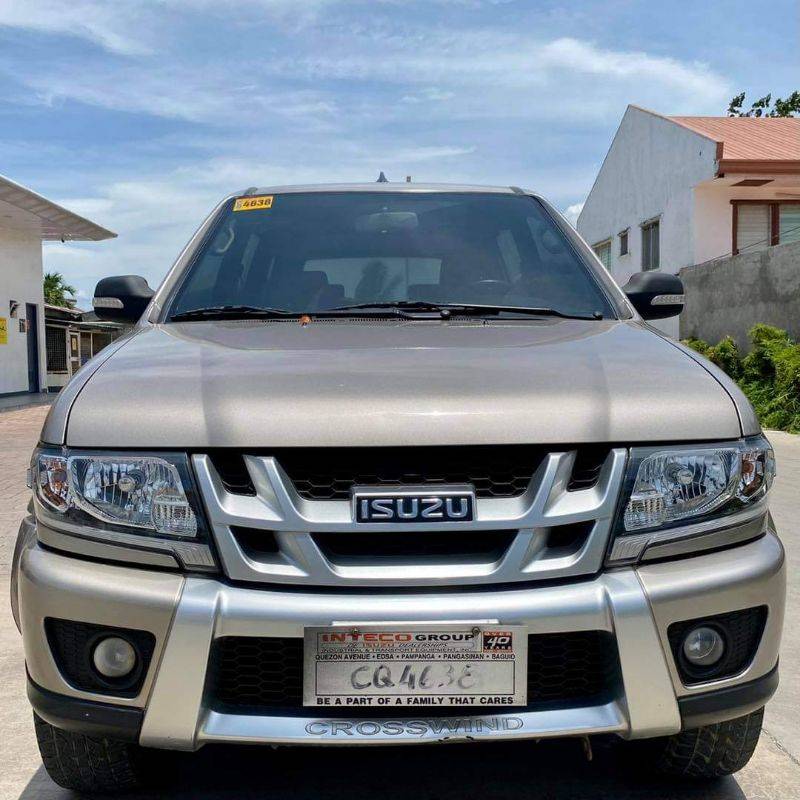 + 19 Photos
2016 Isuzu Crosswind
1 KM, Diesel, Sportivo AT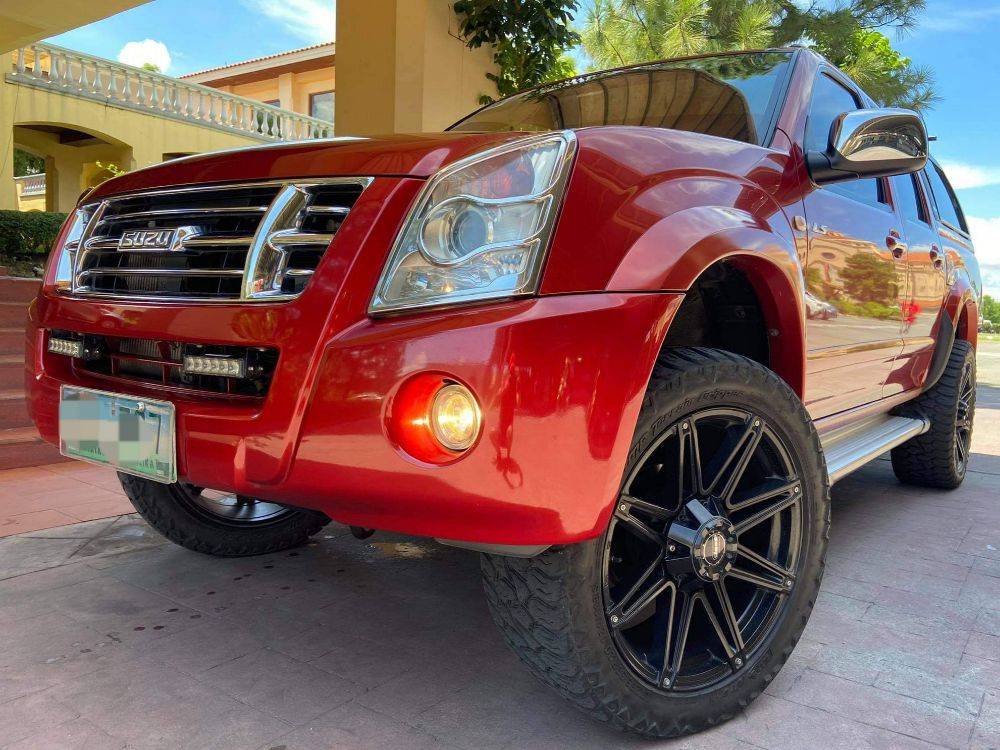 + 21 Photos
2009 Isuzu D-Max
42,000 KM, Diesel, 3.0 LS 4x2 MT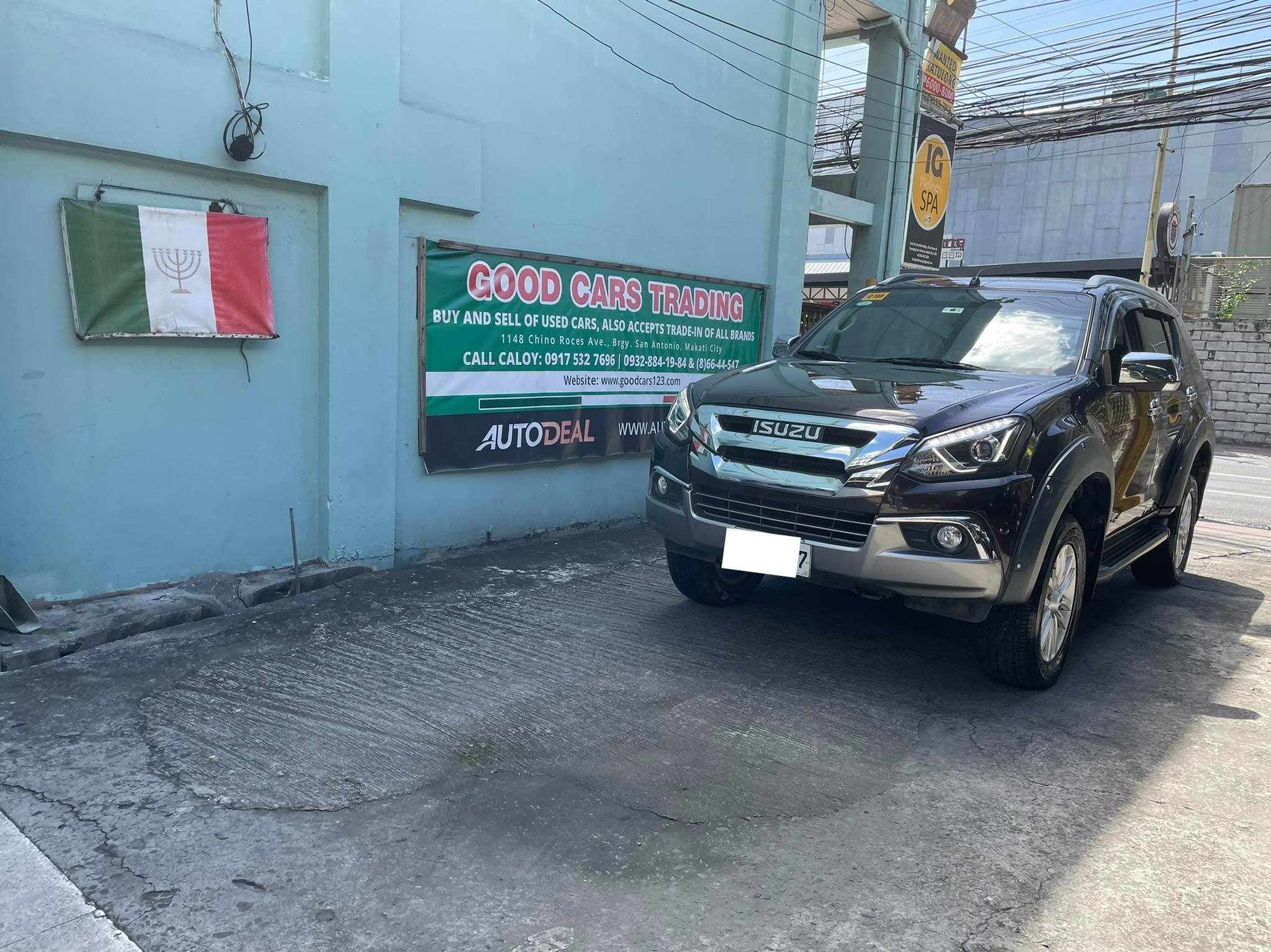 + 9 Photos
2018 Isuzu mu-X
41,000 KM, Diesel, RZ4E LS 4x2 AT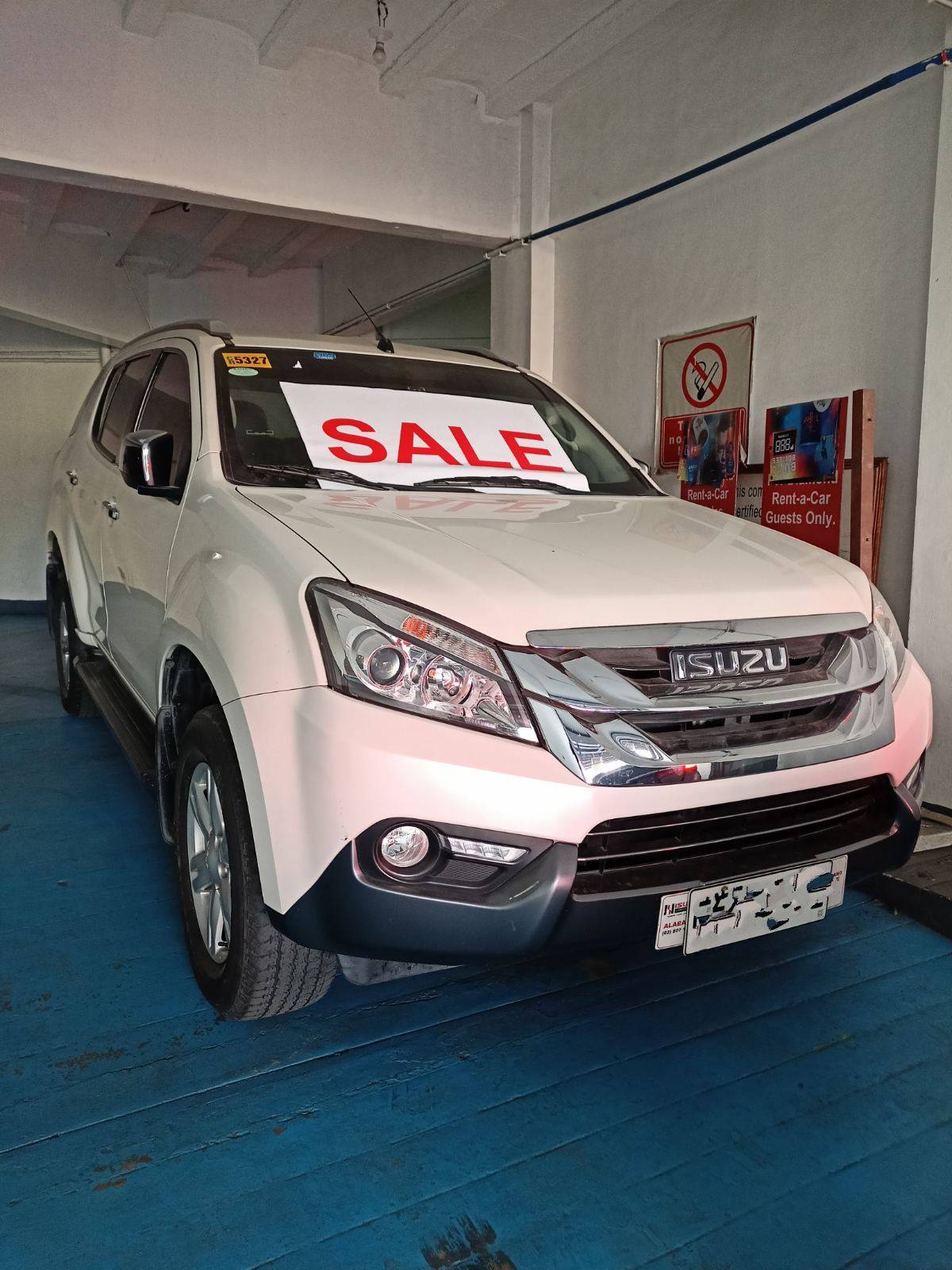 + 5 Photos
2017 Isuzu mu-X
56,747 KM, Diesel, 3.0L LS- A 4x2 AT 1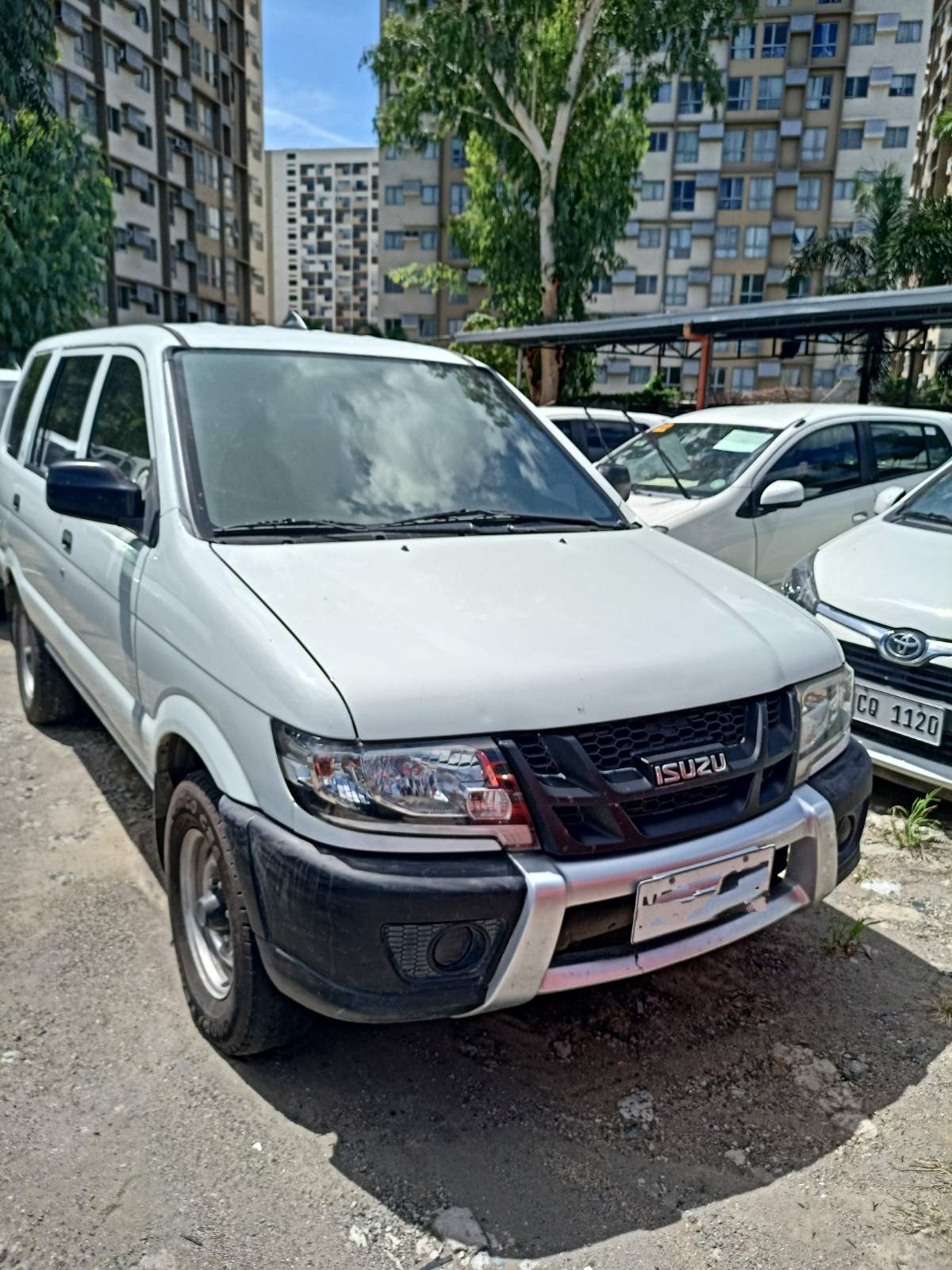 + 5 Photos
2015 Isuzu Crosswind
184,123 KM, Diesel, XL MT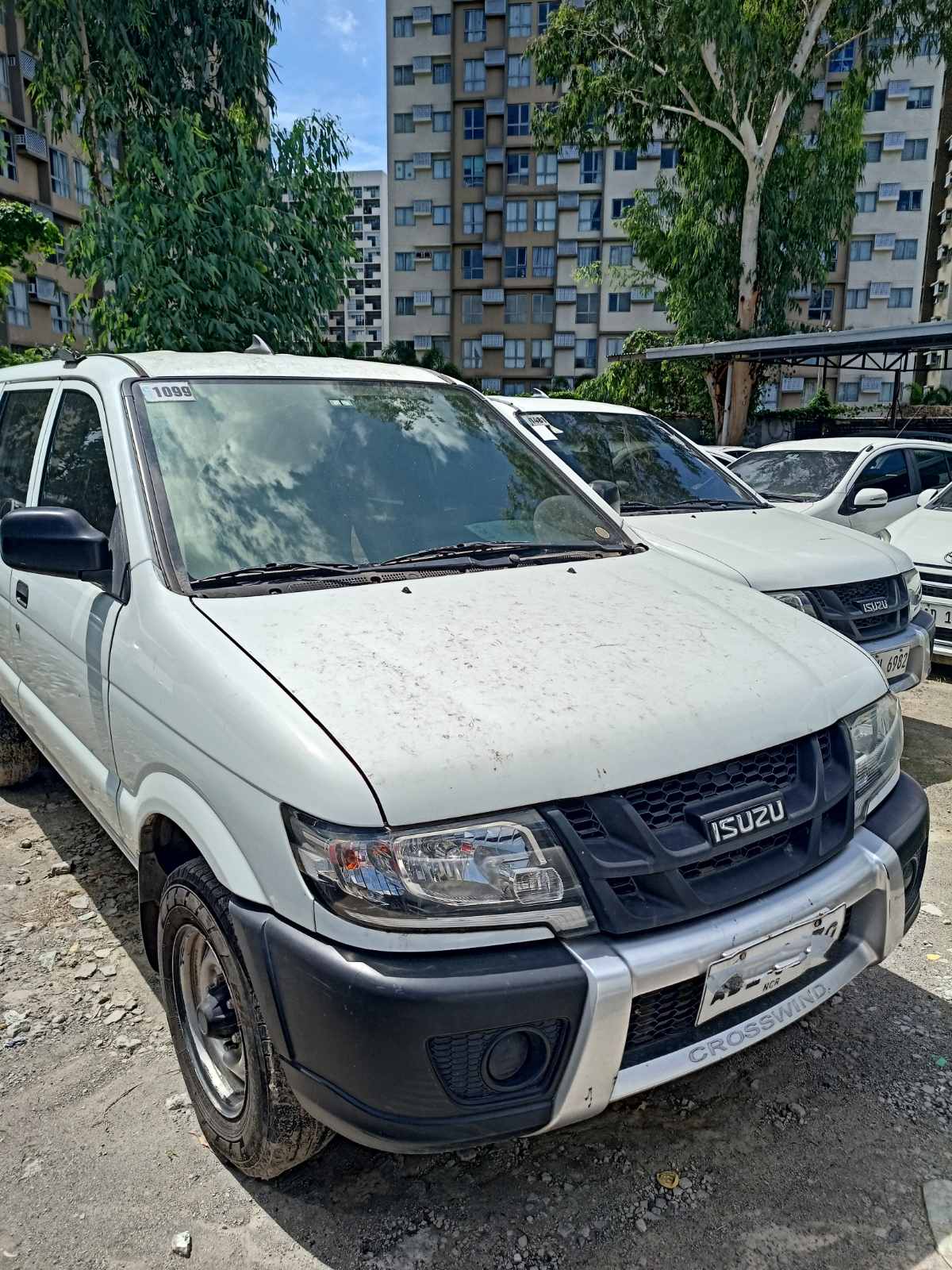 + 5 Photos
2015 Isuzu Crosswind
105,420 KM, Diesel, XL MT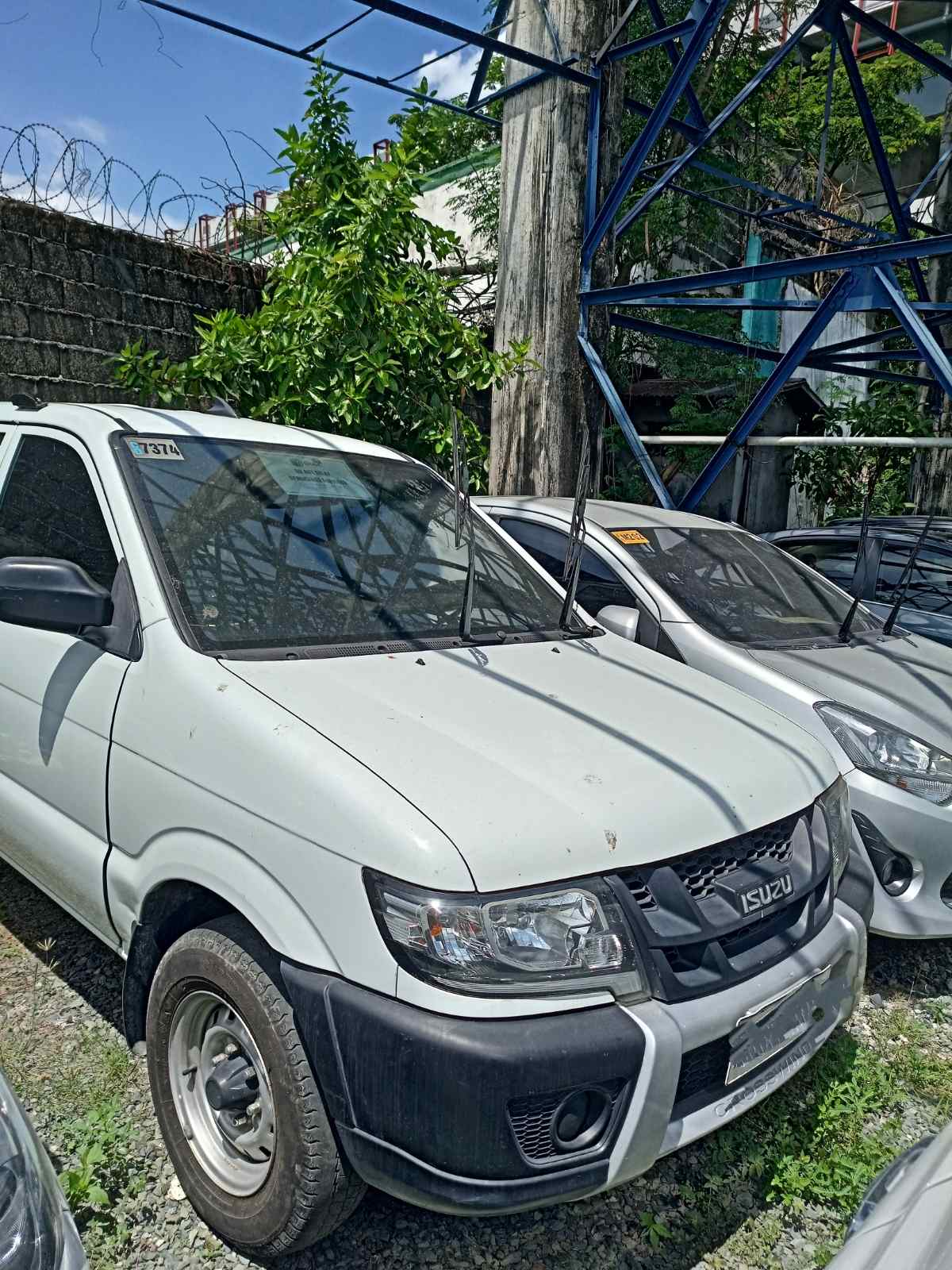 + 4 Photos
2016 Isuzu Crosswind
48,881 KM, Diesel, XL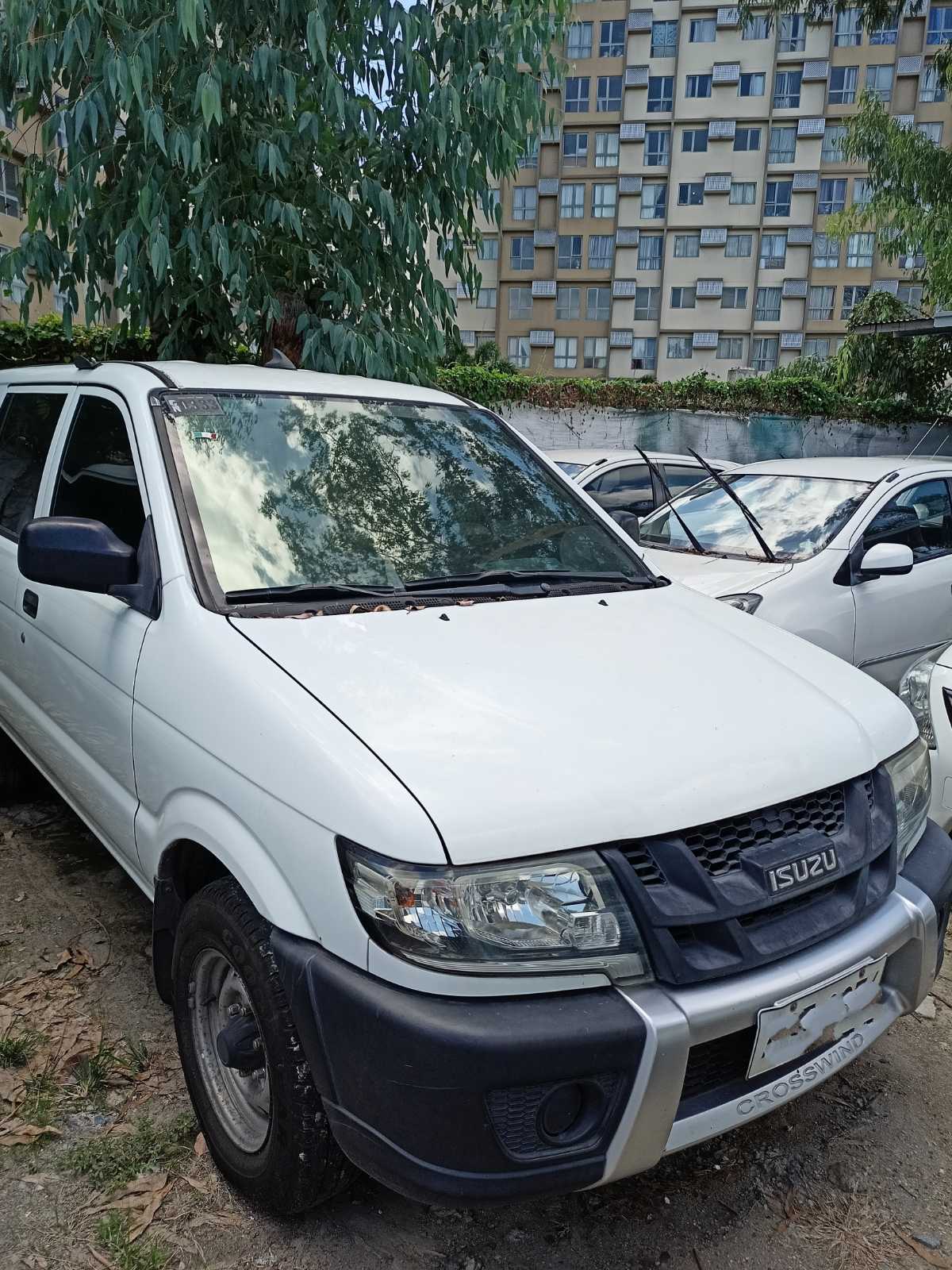 + 5 Photos
2015 Isuzu Crosswind
103,461 KM, Diesel, XL MT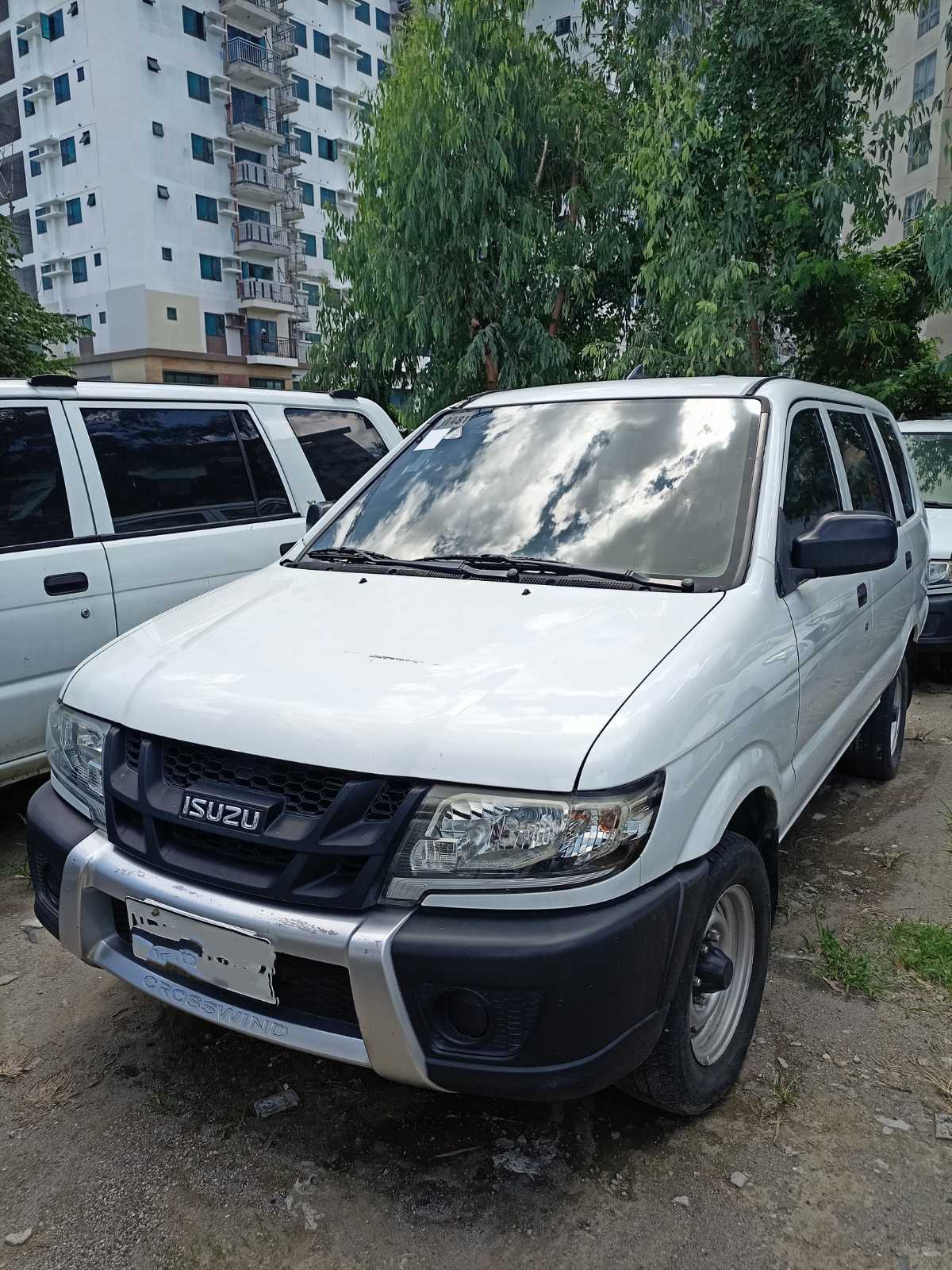 + 5 Photos
2015 Isuzu Crosswind
122,448 KM, Diesel, XL MT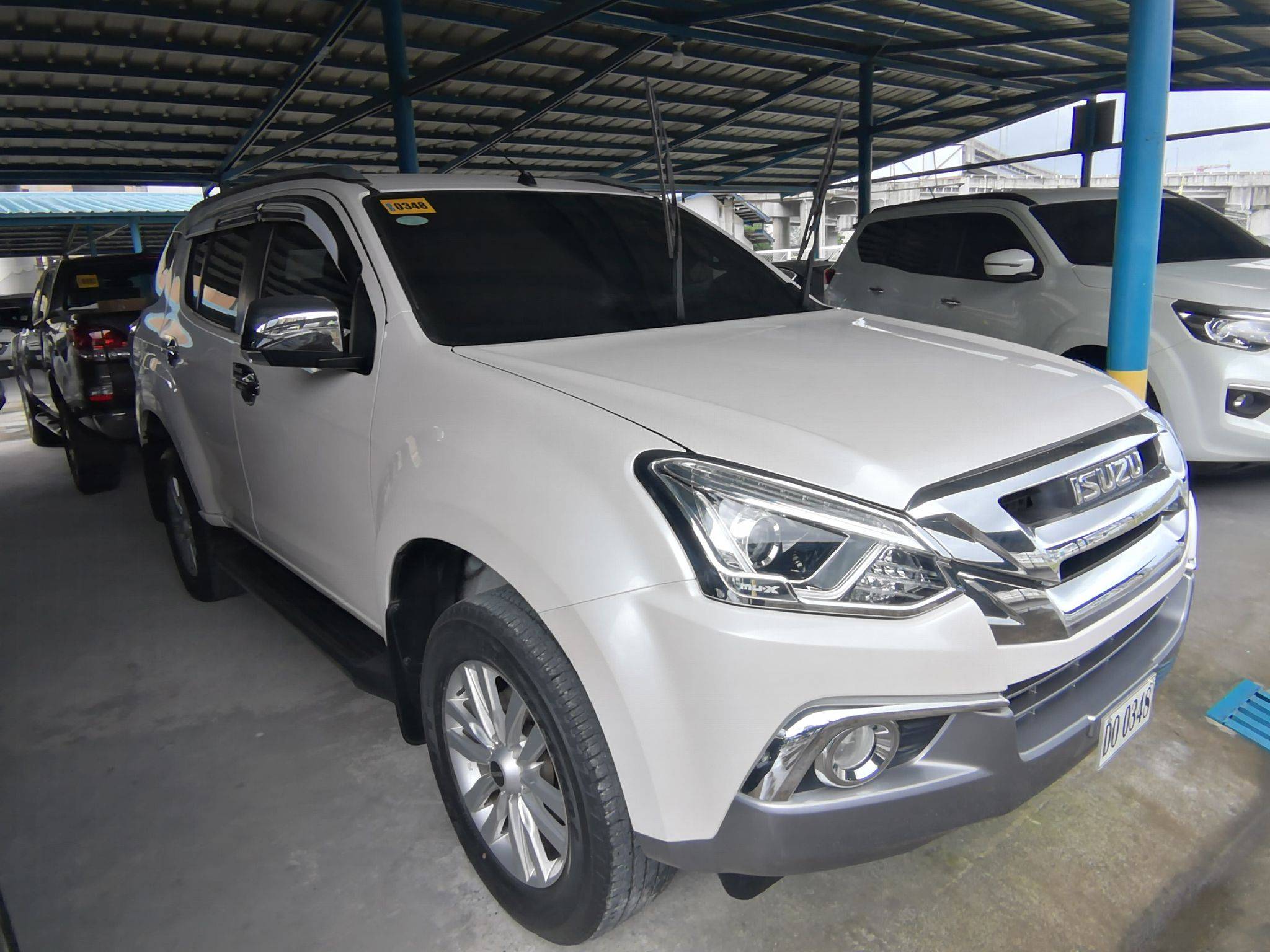 + 9 Photos
2018 Isuzu mu-X
1 KM, Diesel, 3.0 LS-A 4x2 AT