Small and superb: The Suzuki Jimny GLX 4AT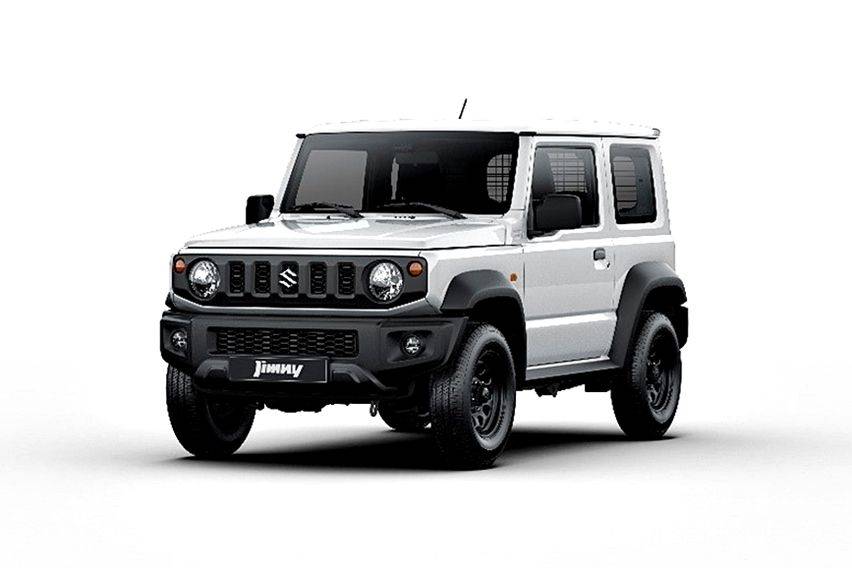 Some people love off-road adventures over rough terrain or muddy roads.
The Suzuki Jimny GLX should be up to the task.
The body of the Jimny is engineered for off-road functionality without compromising its good looks. Its small dimensions position the Jimny as a unique study compared to its bigger off-road vehicles. If you wanted to, you could theoretically move through dense woods, narrow mountain trails, and other areas larger vehicles cannot easily pass.
For the Suzuki Jimny GLX 4AT variant, some of its notable exterior features include a manual headlamp levelling device, automatic lamps, a lamp washer, black outside door mirrors, and a full spare tire cover. 
The Jimny GLX also features optimized angled bumper edges that enhance wheel clearance for safe climbing over numerous road obstacles. Its moulded black material protects the body from scratches, dents, and stone chips.
The GLX gets energy-efficient LED projector-type headlamps with washers that enhance visibility and enable confident driving in dirt or mud. 
The Jimny GLX variant is equipped with a compact and lightweight K15B engine mated to a four-speed automatic transmission to optimize off-road driving performance, increase fuel efficiency, and decrease friction. 
Similar to other Jimny variants, the GLX 4AT has the AllGrip Pro driving system, which provides high off-road capability to fulfill the driver's need for adventure and strength to move through various road obstacles. The 4WD low range transfer gear offers additional torque for extreme road conditions. 
The Jimny GLX features a well-designed black interior, whose vertical lines are accentuated by its center console panel and meter cluster; horizontal lines are emphasized by the instrument panel. These features aid the driver in determining the angle of the vehicle when moving through rugged terrain. 
The instrument panel of the vehicle and its surrounding components also has stain and scratch-resistant grained finish. 
Moreover, the Jimny GLX 4AT interior is significantly highlighted by the presence of other features such as the leather-covered three-spoke steering wheel with cruise control, front and rear speakers, and an automatic air-conditioning system.
It also has a 12V interior accessory socket located in the rear left part of the vehicle to offer convenient access to power from behind the Jimny GLX. It also has driver and passenger sun visors, both with vanity mirror and ticket holder. 
Exploring the urban jungle or mountainous trails becomes more convenient since the Jimny GLX provides practical storage areas for your travel gear and adequate space to accommodate your friends or family.
The Jimny GLX also has a removable luggage box that can store and organize dirty and small items so that your vehicle's floor is kept clean all throughout your road trip.
Safety is prioritized whether you are driving in the metro or navigating in the wilderness due to the Suzuki Safety Support, the preventative safety innovation of the auto brand to aid drivers in evading accidents and help them have peace of mind while driving. 
The Suzuki Jimny GLX 4AT is available in monotone (White, Solid Medium Gray, Solid Jungle Green) as well as two-tone (Metallic Chiffon Ivory, Metallic Brisk Blue, Solid Kinetic Yellow) colors.
The Jimny GLX 4AT (monotone) is sold at P1,165,000 while the GLX 4AT (dual-tone) is priced at P1,175,000.
Photo from Suzuki Philippines
Suzuki Jimny Promos, DP & Monthly Installment
You might also be interested in