When Mitsubishi is a longtime, treasured family member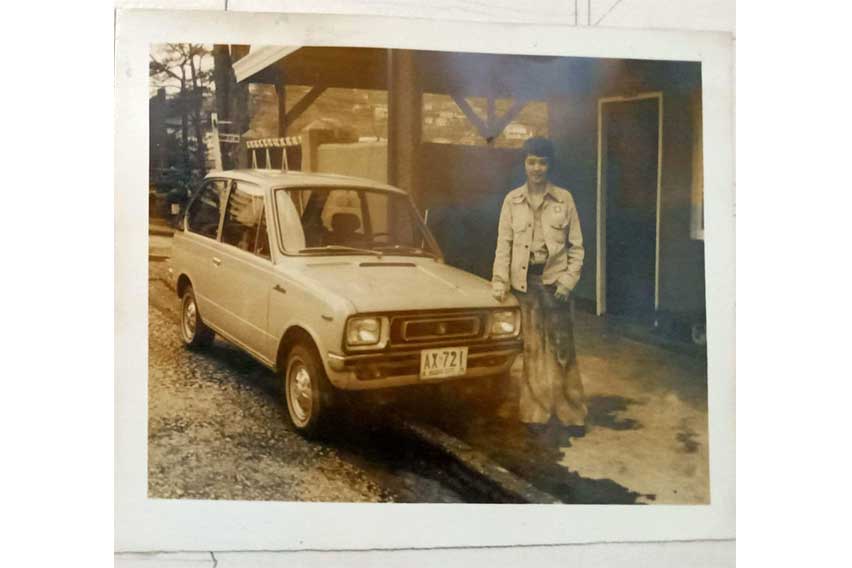 Filipinos have a tendency to treat their vehicles as more than just a means of transportation. Because everyone makes a large investment in selecting a suitable vehicle, it is not unusual for these vehicles to play a significant part in our lives. 
Furthermore, some people consider a car as not just an essential household transportation, but also a life-long partner. To them, a car is perceived as a family gem. 
Take the case of one long-time Mitsubishi enthusiast, Ian Reyes, who embraced the brand as an essential part of his family. That's because for more than three generations, the Reyes family has owned different Mitsubishi models. 
Ian began his story with the miniature Mitsubishi Minica. He remembered that his mother, his Aunt Toto, and other aunts told him that the Minica was the first to be brought to Baguio City after they purchased it in 1972. 
Aurora and Ruperto Jonson, who were Ian's late grandparents, bought the Minica because they desired for something practical and small for them to freely move around town. They considered the vehicle to be distinct and eye-catching on the road. It is also smaller compared to the Beetle 1200 and a lot more compact than the other larger vehicles of post-war Philippines.
Ian's Auntie Toto also reminisced about her experiences with the well-known micro car from Japan. She explained that it was her late parents' preference to purchase the Minica after her graduation at Saint Louis University (SLU) College of Nursing in 1972 for leisure and economical purposes.   
The dependability and resilience of the Mitsubishi vehicle made the grandparents of Ian select another signature nameplate as an addition to their growing family: the Lancer L-Type.
Ian considers the Lancer L-Type as an important car since his nickname (Lancer) originated from this vehicle, given that he was born in 1978 and his grandparents purchased the brown Lancer L-Type before he was born. Being a Mitsubishi enthusiast, Ian admitted that a few relatives, especially those residing in Angeles City, Pampanga, still call him Lancer until today.
The Minica and the Lancer L-Type were dependable and trustworthy travel partners. Both were been driven to various places in the Philippines — from Baguio to Manila, Batangas, La Union, and Rizal. 
The dependability of the Mitsubishi Minica, Lancer, and the other Mitsubishi models that his family have owned from the 1980s to the present serve as sufficient proof that Mitsubishis, with proper maintenance, are durable.  
The two Mitsubishi models also played significant roles in the Jonson family — for leisure, work, and survival, in the sense that they were used in fetching water when the city had a water crisis back in the 1970s. 
According to Ian, there were only a few delivery trucks back then so they were left with no choice but to use their vehicles, especially the Minica.
The vehicle was filled with all possible containers and the Minica was also driven to the reservoir where people lined up to fetch water. The Minica was able to accommodate the water containers regardless of its small size and two-cylinder 400cc engine. 
For the whole Jonson clan, being able to own a Mitsubishi for many years does not only show the affinity of the family to the marque. Ian and his family considered it as an extension of one's personality, a symbol of confidence, trust, and an incomparable bond with the three-diamond brand that has caught their attention from the start.
Photos of the family courtesy of Mitsubishi Motors Philippines Corporation
You might also be interested in
Latest Mitsubishi Cars Videos on Zigwheels