2021 Chevrolet Colorado gets a meaner, off-road look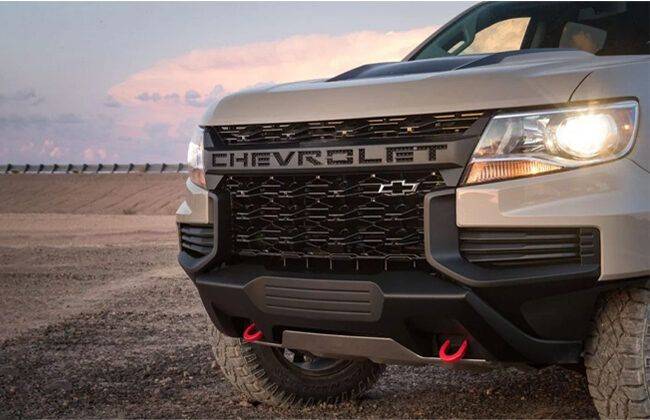 MANILA: Chevrolet Colorado is losing its sleek curves for the 2021 model. The U.S. variant of the entry-level pickup truck gets a rugged reboot, an extra color option, and a lower fascia. Unfortunately, we have yet to see similar upgrades to the 2021 Chevrolet Colorado in the Philippines and the rest of Asia.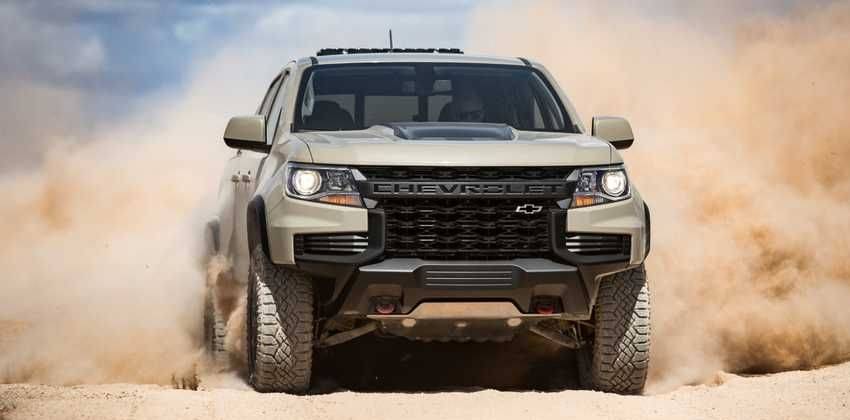 The front end of all four variants, including Colorado ZR2, LT, WT, and Z71 have been redesigned for 2021. They now have a taller and wider black grille that blends into a matte black bumper, giving the new Chevrolet Colorado a distinctly bad-ass look that is fit for a pickup truck.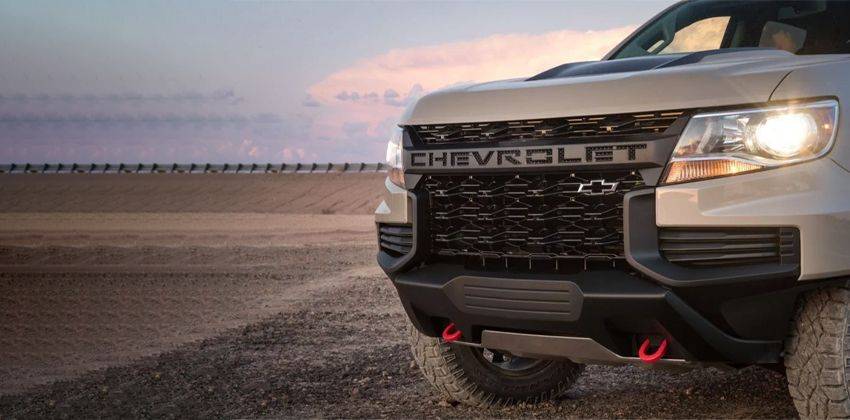 Besides a fascia that's seemingly all grille, the mid-sized pickup also gets updated center bars and skid plates. The lower front fascia on the new Chevrolet Colorado gives drivers better visibility. The tailgate no longer has the classic bowtie logo and will have 'Chevrolet' embossed right across it.
Colorado ZR2 and Z71 are getting Chevy's classic bowtie in black. Meanwhile, Colorado WT and LT will have the same logo in gold. But instead of seeing them dead-center on the front grill, the new 2021 Chevrolet Colorado will have them on the side near the driver's side headlight.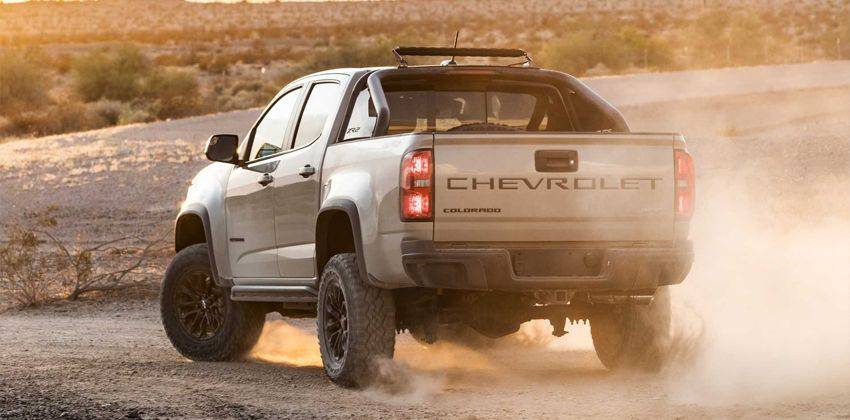 The American automaker says they asked designers to create visual distinctions for each trim level of the 2021 Colorado. For instance, only the ZR2 variant will feature the brand's "flow-through" lettering on the front grille, red tow hooks, a new sports bar, and thinner wheel lip moldings. Historically, Chevy trucks used to wear the brand's name upfront, especially in the late 1960s and early 1970s.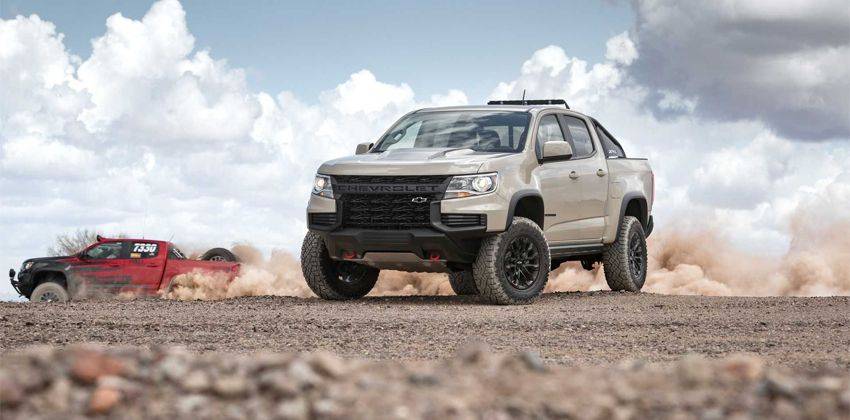 Chevrolet also announced they'll offer a new color option called "Sand Dune Metallic" for Colorado Z71 and ZR2. Pricing and specs are still under wraps, but the new Colorado pickup is expected to hit U.S. markets by 2020. When it arrives, it will rival the Ford Ranger.
Since entering the ASEAN market, Chevrolet hasn't released noteworthy updates for its Asian vehicles. Most of the changes on Chevrolet cars, such as the Trailblazer, have been nothing more than accessory upgrades. We can only hope that Chevy releases the U.S. variant of the 2021 Chevrolet Colorado in the Philippines.
Also read: Chevrolet C8.R Corvette debuts at Kennedy Space Center
You might also be interested in
Explore Chevrolet Colorado
Latest Chevrolet Colorado Cars Videos on Zigwheels