Ford, 3M, GE Healthcare, UAW work to ramp up Coronavirus (Covid-19) protective gear production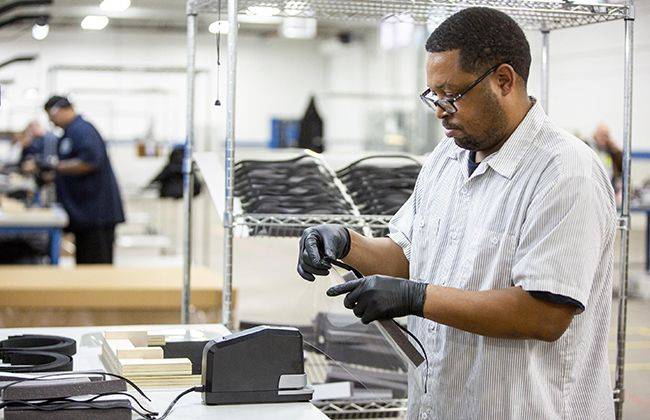 MANILA: Ford Motor Company, 3M, GE Healthcare, and the United Auto Workers are collaborating to extend help in the middle of the coronavirus pandemic. They are working to rapidly scale up the production of urgently needed medical supplies and equipment for healthcare staff, frontliners, and patients battling the dreaded Covid-19.
Being a global science company, 3M uses 46 technology platforms to innovate medical and healthcare supplies like N95 masks. GE Healthcare, on the other hand, is one of the significant providers of technologies and innovations for the diagnosis and treatment of various illnesses.
Meantime, Ford plans to manufacture over 100,000 face shields a week and use its in-house 3D printing technology to generate components for personal protective gear.
Ford team members collaborate with 3M to boost the production capacity of their Powered Air-Purifying Respirators (PAPRs). They jointly develop a new design that will incorporate components from both companies. The goal of this is to help meet the increasing demand for medical equipment among healthcare workers and first responders to the Covid-19 pandemic.
United Auto Workers (UAW) staff can also manufacture this new respirator in a Ford facility.  UAW is an organization that represents various workers engaged in automobile production in Canada, Puerto Rico, and the United States.
The Ford and 3M teams are resourcefully looking for off-the-shelf parts such as fans from cooled airflow seats of the Ford F-150 to produce medical gear rapidly. They are also using 3M HEPA air filters for the removal of airborne pollutants.
According to Jim Hackett, the president and CEO of Ford, working with 3M and GE they have encouraged their research and engineering teams to be tenacious and innovative to rapidly speed up the manufacture of essential equipment. They will focus on increasing the supply of ventilators, face shields, and respirators that will support health care personnel, first responders, and patients infected with the virus.
Mike Roman, the chairman of the board and CEO of 3M, stated that they are currently searching for available opportunities to enhance the potential of 3M. This is vital in bringing medical supplies to locations where they are most needed as soon as possible. They must mobilize to protect the lives of people and fight the pandemic.
Moreover, Ford and GE Healthcare are also working closely to expand the development of a streamlined version of the current ventilator design from GE Healthcare. The objective of this is to assist patients with respiratory or breathing problems due to Covid-19. In addition to a GE site, these ventilators may be manufactured at a Ford manufacturing facility.
Also, the US design team of Ford trying to swiftly develop and begin testing transparent full-face masks for first responders and healthcare workers. The face shields completely protect the eyes and face from accidental contact with fluids. It is also a more efficient way to reduce possible Covid-19 exposure when partnered with N95 respirators compared to using N95 respirators alone.
In China, Jiangling Motors, the joint venture partner of Ford China, donated 10 fully equipped ambulance vans to hospitals in Wuhan, where the Covid-19 originated. Ford is trying to obtain 165,000 N95 respirators from China that Ford initially sent to China earlier this year to aid in fighting the pandemic.
Ford has also formed a collaborative team to assist hospitals in finding and securing urgently needed N95 respirators.
The medical equipment that Ford will produce will be of great help, especially if the items find their way to the Philippines. These will surely help address the lack of medical supplies and Covid-19 protective gear in hospitals and other healthcare facilities around the country. Healthcare workers and patients who are being monitored and infected with the virus are currently in great need of these ventilators, respirators, and face shields.
You might also be interested in