Picking up on the Nissan NP300 Navara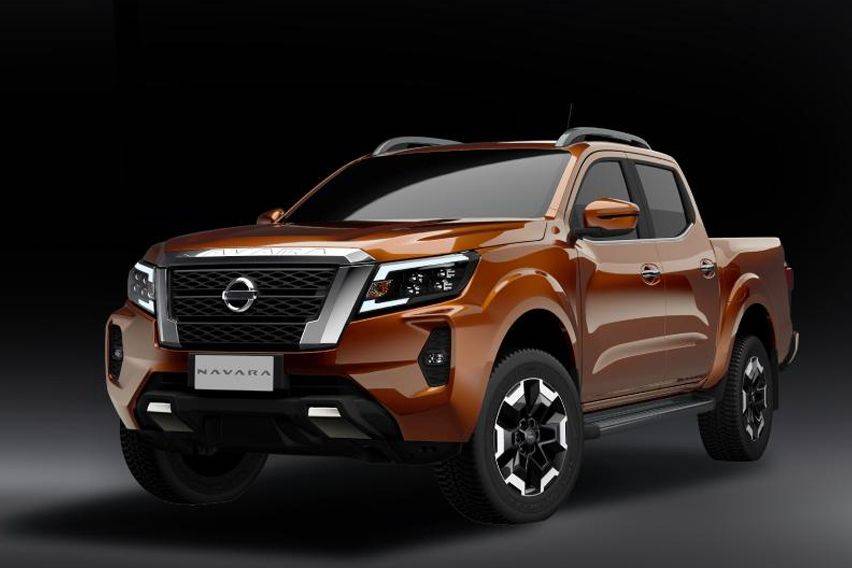 The Nissan NP300 Navara is positioned as a product where ruggedness meets sleek, contemporary design and smart innovations. The pickup also boasts a superb engine, as well as a proven frame.
When it comes to adventures on the road, Nissan has sought to take the lead for the past 80 years. The legacy of the auto brand lives on, with about 14 million pickup owners who have gone through the toughest terrains in 180 various markets worldwide. 
The Nissan NP300 Navara is equipped with a powerful, new-generation engine that allows it to conquer any type of road surface.
The race-proven engineering of Nissan acquires the most out of every drop of fuel. It also has low-friction elements that aid the engine in utilizing lesser energy to do its job — also aided by the aerodynamic design of the pickup to significantly decrease wind drag.
From the urban areas to rainforest jungles, the Nissan NP300 Navara has been tried and tested to exhibit excellent performance. 
Whether it is a two-wheel-drive (2WD) for the highway or a four-wheel-drive (4WD) for complete off-road driving in deep mud or sand and a 4WD that brings an equal front/rear power distribution for light off-road driving in mud, you will obtain the ideal amount of control in any situation. 
The Nissan NP300 Navara comes in seven variants namely, the 2.5L 4x4 VL 7AT, 2.5L 4x4 VL 6MT, 2.5L 4x4 EL 6MT, 2.5L 4x2 EL Calibre 7AT, 2.5L 4x2 EL Calibre 6MT, 2.5L 4x2 Calibre 6MT, and 2.5L 4x2 6MT.
SPECIFICATIONS

Nissan NP300 Navara 2.5L 4x4 VL 7AT

Nissan NP300 Navara 2.5L 4x4 VL 6MT

Nissan NP300 Navara 2.5L 4x4 EL 6MT

Nissan NP300 Navara 2.5L 4x2 EL Calibre 7AT 

Nissan NP300 Navara 2.5L 4x2 EL Calibre 6MT

Nissan NP300 Navara 2.5L 4x2 Calibre 6MT 

Nissan NP300 Navara 2.5L 4x2 6MT

Vehicle Type

Pickup

Pickup

Pickup

Pickup

Pickup

Pickup

Pickup

Length (mm) 

5,255

5,255

5,255

5,255

5,255

5,255

5,230

Width (mm)

1,850

1,850

1,850

1,850

1,850

1,850

1,790

Height (mm)

1,840 

1,840 

1,840 

1,825 

1,825 

1,825 

1,760

Bed length (mm)

1,503

1,503

1,503

1,503

1,503

1,503

1,503

Bed width (mm)

1,560

1,560

1,560

1,560

1,560

1,560

1,560

Bed height (mm)

474

474

474

474

474

474

474

Wheelbase (mm)

3,150

3,150

3,150

3,150

3,150

3,150

3,150

Engine model and type

Inline 4-Cylinder, DOHC, 16-Valve, Variable Turbocharger (VGS) with Intercooler

Inline 4-Cylinder, DOHC, 16-Valve, Variable Turbocharger (VGS) with Intercooler

Inline 4-Cylinder, DOHC, 16-Valve, Variable Turbocharger (VGS) with Intercooler

Inline 4-Cylinder, DOHC, 16-Valve, Variable Turbocharger (VGS) with Intercooler

Inline 4-Cylinder, DOHC, 16-Valve, Variable Turbocharger (VGS) with Intercooler

Inline 4-Cylinder, DOHC, 16-Valve, Variable Turbocharger (VGS) with Intercooler

Inline 4-Cylinder, DOHC, 16-Valve, Variable Turbocharger (VGS) with Intercooler

Maximum output (hp)

187 

187

161

161

161

161

161

Maximum torque (Nm)

450

450

403 

403 

403 

403 

403 

Displacement (cc)

2,488

2,488

2,488

2,488

2,488

2,488

2,488

Ground clearance (mm)

245

245

245

245

245

238

203

Curb weight (kg)

1,946

1,933

1,902

1,831

1,819

1,814

1,767

Gross vehicle weight (kg)

2,910

2,910

2,910

2,910

2,910

2,910

2,800

Minimum turning radius (m)

6.2

6.2

6.2

6.2

6.2

6.2

5.9

Fuel tank capacity (liters) 

80

80

80

80

80

80

80

Fuel type

Diesel

Diesel

Diesel

Diesel

Diesel

Diesel

Diesel

Fuel system

Common Rail Direct Injection

Common Rail Direct Injection

Common Rail Direct Injection

Common Rail Direct Injection

Common Rail Direct Injection

Common Rail Direct Injection

Common Rail Direct Injection

Transmission type

7-Speed AT with Manual Mode

6-Speed MT

6-Speed MT

7-Speed AT with Manual Mode

6-Speed MT

6-Speed MT

6-Speed MT

Seating capacity

5

5

5

5

5

5

5

4WD system

Part-Time 4WD (2H/4H/4L) Transfer Select Switch

Part-Time 4WD (2H/4H/4L) Transfer Select Switch

Part-Time 4WD (2H/4H/4L) Transfer Select Switch

Without

Without

Without

Without

Front Grille

Chrome V-Motion Design with Integrated Front Camera

Chrome V-Motion Design with Integrated Front Camera

Chrome V-Motion Design with Integrated Front Camera

Chrome V-Motion Design with Integrated Front Camera

Chrome V-Motion Design with Integrated Front Camera

Chrome V-Motion Design

Silver V-Motion Design

Door Mirror

Chrome with Side Turn Lamp, Power Fold, and Power Adjust

Chrome with Side Turn Lamp, Power Fold, and Power Adjust

Chrome with Side Turn Lamp, Power Fold, and Power Adjust

Chrome with Side Turn Lamp, Power Fold, and Power Adjust

Chrome with Side Turn Lamp, Power Fold, and Power Adjust

Chrome, Power Adjust

Black

Steering type

Power Steering

Power Steering

Power Steering

Power Steering

Power Steering

Power Steering

Power Steering

Steering Column

Manual Tilt Adjustment

Manual Tilt Adjustment

Manual Tilt Adjustment

Manual Tilt Adjustment

Manual Tilt Adjustment

Manual Tilt Adjustment

Manual Tilt Adjustment

Steering Wheel Material

Leather-Wrapped 

Leather-Wrapped 

Urethane

Urethane

Urethane

Urethane

Urethane

Steering Switches

Audio, Cruise Control, Hands-Free Phone

Audio, Cruise Control, Hands-Free Phone

Without

Without

Without

Without

Without

Bumper

(Front) Body Color





(Rear) Chrome

(Front) Body Color





(Rear) Chrome

(Front) Body Color





(Rear) Chrome

(Front) Body Color





(Rear) Chrome

(Front) Body Color





(Rear) Chrome

(Front) Body Color





(Rear) Chrome

(Front) Body Color




(Rear) Without

Braking system

(Front) Ventilated Disc 




(Rear) Drum

(Front) Ventilated Disc 




(Rear) Drum

(Front) Ventilated Disc 




(Rear) Drum

(Front) Ventilated Disc 




(Rear) Drum

(Front) Ventilated Disc 




(Rear) Drum

(Front) Ventilated Disc 




(Rear) Drum

(Front) Ventilated Disc 




(Rear) Drum

Suspension 

(Front) Independent Double-Wishbone with Coil Spring and Stabilizer Bar 





(Rear) Multi-Link (5-Link) Coil Spring with Stabilizer Bar

(Front) Independent Double-Wishbone with Coil Spring and Stabilizer Bar 





(Rear) Multi-Link (5-Link) Coil Spring with Stabilizer Bar

(Front) Independent Double-Wishbone with Coil Spring and Stabilizer Bar 





(Rear) Multi-Link (5-Link) Coil Spring with Stabilizer Bar

(Front) Independent Double-Wishbone with Coil Spring and Stabilizer Bar 





(Rear) Multi-Link (5-Link) Coil Spring with Stabilizer Bar

(Front) Independent Double-Wishbone with Coil Spring and Stabilizer Bar 





(Rear) Multi-Link (5-Link) Coil Spring with Stabilizer Bar

(Front) Independent Double-Wishbone with Coil Spring and Stabilizer Bar 





(Rear) Multi-Link (5-Link) Coil Spring with Stabilizer Bar

(Front) Independent Double-Wishbone with Coil Spring and Stabilizer Bar 





(Rear) Multi-Link (5-Link) Coil Spring with Stabilizer Bar

Side Step

With

With

With

With

With

With

Without

Rear spoiler

With

With

With

With

With

With

With

Roof rail

With (Painted Silver)

With (Painted Silver)

With (Painted Silver)

With (Painted Silver)

With (Painted Silver)

Without

Without

Wheels and Tires

18-inch Alloy Wheel (255/60 R18)

18-inch Alloy Wheel (255/60 R18)

18-inch Alloy Wheel (255/60 R18)

18-inch Alloy Wheel (255/60 R18)

18-inch Alloy Wheel (255/60 R18)

16-inch Alloy Wheel (255/70 R16)

15-inch Steel (195R15C)

Headlamps

LED Projector with LED Signature Lamps with Auto Light and Follow-Me-Home

LED Projector with LED Signature Lamps with Auto Light and Follow-Me-Home

Halogen Multi-Reflector 

Halogen Multi-Reflector 

Halogen Multi-Reflector 

Halogen Multi-Reflector 

Halogen Multi-Reflector 

Front fog lamps

With (Halogen)

With (Halogen)

With (Halogen)

With (Halogen)

With (Halogen)

Without

Without

Daytime running lamps (DRLs)

With (LED)

With (LED)

Without

Without

Without

Without

Without 

Door handles

Chrome with I-Key Request Switch

Chrome with I-Key Request Switch

Chrome

Chrome

Chrome

Chrome

Chrome

Wiper 

2-Speed with Variable Intermittent and Mist Function

2-Speed with Variable Intermittent and Mist Function

2-Speed with Variable Intermittent and Mist Function

2-Speed with Variable Intermittent and Mist Function

2-Speed with Variable Intermittent and Mist Function

2-Speed with Variable Intermittent and Mist Function

2-Speed with Variable Intermittent and Mist Function

Rear Window Defroster with Timer

With

With

With

With

With

With

Without

Rear view mirror

Auto-Dimming with Compass

Auto-Dimming with Compass

Auto-Dimming with Monitor 

Auto-Dimming with Monitor 

Auto-Dimming with Monitor 

Manual Day/Night

Manual Day/Night

Arm rest and door trims

Leather

Leather

Fabric

Fabric

Fabric

Fabric

Fabric

Seats 

(Driver) Zero-Gravity Type with 8-Way Power Adjust and Lumbar Function









(Front Passenger) Zero-Gravity Type with Manual Slide and Recline Functions

(Driver) Zero-Gravity Type with 8-Way Power Adjust and Lumbar Function









(Front Passenger) Zero-Gravity Type with Manual Slide and Recline Functions

(Driver) Zero-Gravity Type with Manual Slide, Recline, and Height Adjust Functions










(Front Passenger) Zero-Gravity Type with Manual Slide and Recline Functions

(Driver) Zero-Gravity Type with Manual Slide, Recline, and Height Adjust Functions










(Front Passenger) Zero-Gravity Type with Manual Slide and Recline Functions

(Driver) Zero-Gravity Type with Manual Slide, Recline, and Height Adjust Functions










(Front Passenger) Zero-Gravity Type with Manual Slide and Recline Functions

(Driver) Zero-Gravity Type with Manual Slide, Recline, and Height Adjust Functions










(Front Passenger) Zero-Gravity Type with Manual Slide and Recline Functions

(Driver) Zero-Gravity Type with Manual Slide, Recline, and Height Adjust Functions






(Front Passenger) Zero-Gravity Type with Manual Slide and Recline Functions

Seatbelts

(Front) 3-Point ELR with Pretensioner, Load Limiter, and Height Adjustment x 2 






(Rear) 3-Point ELR x 3

(Front) 3-Point ELR with Pretensioner, Load Limiter, and Height Adjustment x 2 




(Rear) 3-Point ELR x 3

(Front) 3-Point ELR with Pretensioner, Load Limiter, and Height Adjustment x 2 








(Rear) 3-Point ELR x 3

(Front) 3-Point ELR with Pretensioner, Load Limiter, and Height Adjustment x 2 








(Rear) 3-Point ELR x 3

(Front) 3-Point ELR with Pretensioner, Load Limiter, and Height Adjustment x 2 








(Rear) 3-Point ELR x 3

(Front) 3-Point ELR with Pretensioner, Load Limiter, and Height Adjustment x 2 





(Rear) 3-Point ELR x 3

(Front) 3-Point ELR with Pretensioner, Load Limiter, and Height Adjustment x 2 





(Rear) 3-Point ELR x 3

Seat Material

Leather

Leather

Fabric

Fabric

Fabric

Fabric

Fabric

Drive Computer Display in Meter

3D TFT Color Display

3D TFT Color Display

Monochrome Display

Monochrome Display

Monochrome Display

Monochrome Display

Monochrome Display

Center console

With Drink Holder, 12V Power Outlet, and Soft-Touch Arm Rest

With Drink Holder, 12V Power Outlet, and Soft-Touch Arm Rest

With Drink Holder, 12V Power Outlet, and Soft-Touch Arm Rest

With Drink Holder, 12V Power Outlet, and Soft-Touch Arm Rest

With Drink Holder, 12V Power Outlet, and Soft-Touch Arm Rest

With Drink Holder, 12V Power Outlet, and Soft-Touch Arm Rest

With Drink Holder, 12V Power Outlet, and Soft-Touch Arm Rest

Overhead Console

With (Map Lamp, Sunglass Holder, Mood Lamp)

With (Map Lamp, Sunglass Holder, Mood Lamp)

With (Map Lamp, Sunglass Holder)

With (Map Lamp, Sunglass Holder)

With (Map Lamp, Sunglass Holder)

Map Lamp

Map Lamp

Inside Door Handle

Chrome

Chrome

Chrome

Chrome

Chrome

Chrome

Black

Sunvisor

(Driver): Illuminated Vanity Mirror and Ticket Holder




(Passenger)Illuminated Vanity Mirror

(Driver): Illuminated Vanity Mirror and Ticket Holder




(Passenger)Illuminated Vanity Mirror

(Driver): Illuminated Vanity Mirror and Ticket Holder




(Passenger)Illuminated Vanity Mirror

(Driver): Illuminated Vanity Mirror and Ticket Holder




(Passenger)Illuminated Vanity Mirror

(Driver): Illuminated Vanity Mirror and Ticket Holder




(Passenger)Illuminated Vanity Mirror

With (Driver & Front Passenger)

With (Driver & Front Passenger)

Audio system

Nissan 8-inch Advanced Touchscreen Display Audio

Nissan 8-inch Advanced Touchscreen Display Audio

6.75-inch Capacitive Touchscreen Display Audio

6.75-inch Capacitive Touchscreen Display Audio

6.75-inch Capacitive Touchscreen Display Audio

2-DIN

2-DIN

Speakers

6 Speakers (Including 2 Tweeters)

6 Speakers (Including 2 Tweeters)

6 Speakers (Including 2 Tweeters)

6 Speakers (Including 2 Tweeters)

6 Speakers (Including 2 Tweeters)

6 Speakers (Including 2 Tweeters)

6 Speakers (Including 2 Tweeters)

Connectivity

Apple CarPlay, Android Auto, Bluetooth (Hands-Free Call and Audio Streaming)/USB/iPod/Aux/Tuner

Apple CarPlay, Android Auto, Bluetooth (Hands-Free Call and Audio Streaming)/USB/iPod/Aux/Tuner

Phonelink Connectivity/Bluetooth/Video Playback/USB/Aux/iPod/Tuner

Phonelink Connectivity/Bluetooth/Video Playback/USB/Aux/iPod/Tuner

Phonelink Connectivity/Bluetooth/Video Playback/USB/Aux/iPod/Tuner

USB/iPod/Aux/CD/MP3/Tuner

USB/iPod/Aux/CD/MP3/Tuner

Air conditioning system

Manual, Push-Type with Rear Ventilation 

Manual, Push-Type with Rear Ventilation 

Manual, Push-Type with Rear Ventilation 

Manual, Push-Type with Rear Ventilation 

Manual, Push-Type with Rear Ventilation 

Manual, Dial-Type with Rear Ventilation

Manual, Dial-Type with Rear Ventilation

Cruise Control

With

With

Without

Without

Without

Without

Without

SRS Airbags

Driver and Front Passenger

Driver and Front Passenger

Driver and Front Passenger

Driver and Front Passenger

Driver and Front Passenger

Driver and Front Passenger

Driver and Front Passenger

Anti-Theft System

With Alarm and Engine Immobilizer

With Alarm and Engine Immobilizer

With Alarm and Engine Immobilizer

With Alarm and Engine Immobilizer

With Alarm and Engine Immobilizer

Without

Without

Power windows

With (One-Touch Auto-Up/Down for Driver Side)

With (One-Touch Auto-Up/Down for Driver Side)

With (One-Touch Auto-Up/Down for Driver Side)

With (One-Touch Auto-Up/Down for Driver Side)

With (One-Touch Auto-Up/Down for Driver Side)

With (One-Touch Auto-Up/Down for Driver Side)

With (One-Touch Auto-Up/Down for Driver Side)

Power door locks

With (Driver Side Lock/Unlock Switch)

With (Driver Side Lock/Unlock Switch)

With (Driver Side Lock/Unlock Switch)

With (Driver Side Lock/Unlock Switch)

With (Driver Side Lock/Unlock Switch)

With (Driver Side Lock/Unlock Switch)

With (Driver Side Lock/Unlock Switch)

Keyless Entry System

With (Intelligent Key)

With (Intelligent Key)

With

With

With

With

Without

Push Button Engine Start/Stop System 

With

With

Without

Without

Without

Without

Without

Around View Monitor (AVM)

With (Front Emblem, Door Mirror, and Rear Camera)

With (Front Emblem, Door Mirror, and Rear Camera)

With (Front Emblem, Door Mirror, and Rear Camera)

With (Front Emblem, Door Mirror, and Rear Camera)

With (Front Emblem, Door Mirror, and Rear Camera)

Without

Without

Hill Descent Control (HDC)

With

With

With

Without

Without

Without

Without

ISO-FIX and Tether Anchor

With

With

With

With

With

With

With

High mount stop lamp

With (LED)

With (LED)

With (LED)

With (LED)

With (LED)

With (LED)

With (LED)

Vehicle Dynamic Control (VDC)

With 4-Wheel Active Brake Limited Slip (ABLS

With 4-Wheel Active Brake Limited Slip (ABLS

With 4-Wheel Active Brake Limited Slip (ABLS

Without

Without

Without

Without

Hill Start Assist (HSA)

With

With

With

Without

Without

Without

Without

Anti-lock Braking System (ABS)

With Electronic Brake Force Distribution (EBD) and Brake Assist (BA)

With Electronic Brake Force Distribution (EBD) and Brake Assist (BA)

With Electronic Brake Force Distribution (EBD) and Brake Assist (BA)

With Electronic Brake Force Distribution (EBD) and Brake Assist (BA)

With Electronic Brake Force Distribution (EBD) and Brake Assist (BA)

Without

Without

Available Colors

Savanna Orange, Alpine White, Galaxy Black, Brilliant Silver, Earth Brown

Savanna Orange, Alpine White, Galaxy Black, Brilliant Silver, Earth Brown

Savanna Orange, Alpine White, Galaxy Black, Brilliant Silver, Earth Brown

Savanna Orange, Alpine White, Galaxy Black, Brilliant Silver, Earth Brown

Savanna Orange, Alpine White, Galaxy Black, Brilliant Silver, Earth Brown

Savanna Orange, Alpine White, Galaxy Black, Brilliant Silver, Earth Brown

Savanna Orange, Alpine White, Galaxy Black, Brilliant Silver, Earth Brown

Price

P1,539,000

P1,479,000

P1,309,000

P1,219,000

P1,159,000

P999,000

P929,000
Photos from Nissan
Explore Nissan NP300 Navara
Nissan NP300 Navara Promos, DP & Monthly Installment
You might also be interested in
Latest Nissan NP300 Navara Cars Videos on Zigwheels