What you'll love in the Suzuki S-Presso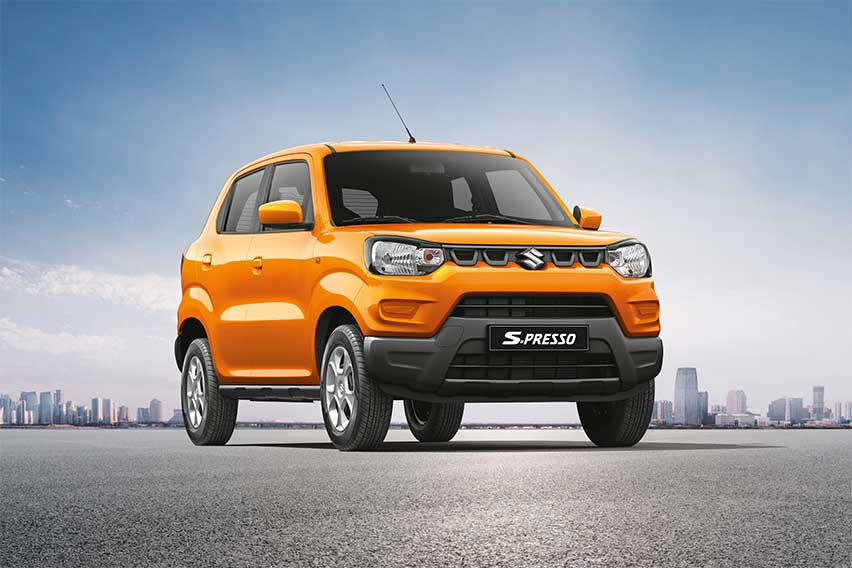 Suzuki has obviously leveled up its hatchback game with the introduction of the Suzuki S-Presso. With its distinctive, muscular look, the five-seat hatch can actually be mistaken for a mini SUV.
The Suzuki S-Presso was first made locally available during Q1 2020, and it comes in a solitary variant which uses a five-speed manual transmission.
With its very affordable price, you might be thinking that this is simply a cheaper alternative of Suzuki's more well-known hatchbacks. Well, the S-Presso has been creating a name of its own with its surprisingly attractive features.
We take a look at the four things that everyone will surely appreciate on the all-new S-Presso.
Unique body figure
The Suzuki S-Presso showcases a bold exterior look, which is made prominent by its quirky body figure. Its sporty character is emphasized by a sinewy front grille and bumpers. The headlamps and C-shape rear lamps also add to the hatchback's personality.
Modern cockpit
The most remarkable feature in the Suzuki S-Presso is the uniquely designed center console, which is highlighted by a modern digital speedometer. The S-Presso is equipped with a seven-inch touchscreen audio system with USB and Bluetooth connectivity, and power window controls. Under the infotainment display are the manual air-conditioning system controls and a 12V socket and USB port.
Various cabin compartments
In order for you to fully enjoy the hatchback's roomy interior, you can put your small belongings inside the S-Presso's storage compartments. You can stow your important files in the open tray and door pocket. Miscellaneous items can go inside the glove box and in the front and rear console pockets. Drinking coffee on the road should be never a hassle as there are cup holders provided on the front console.
The hatchback also provides ample luggage space where you can store your large stuff. The 239-liter compartment can even be extended by folding the rear bench seat.
Suzuki's TECT concept
The body structure of the S-presso follows Suzuki's total effective control technology (TECT) concept, which is designed to collect and diffuse the energy that is produced in an unfortunate case of a collision. The TECT concept is developed to achieve enhanced cabin protection for the occupants' safety. Although it is constructed with a highly durable frame, the Suzuki S-Presso is able to stay light owing to its body structure, which is made from high tensile steel.
Photos from Suzuki Philippines
Suzuki S-Presso Promos, DP & Monthly Installment
You might also be interested in