25 Isuzu Traviz units to be put to work in Tiaong, Quezon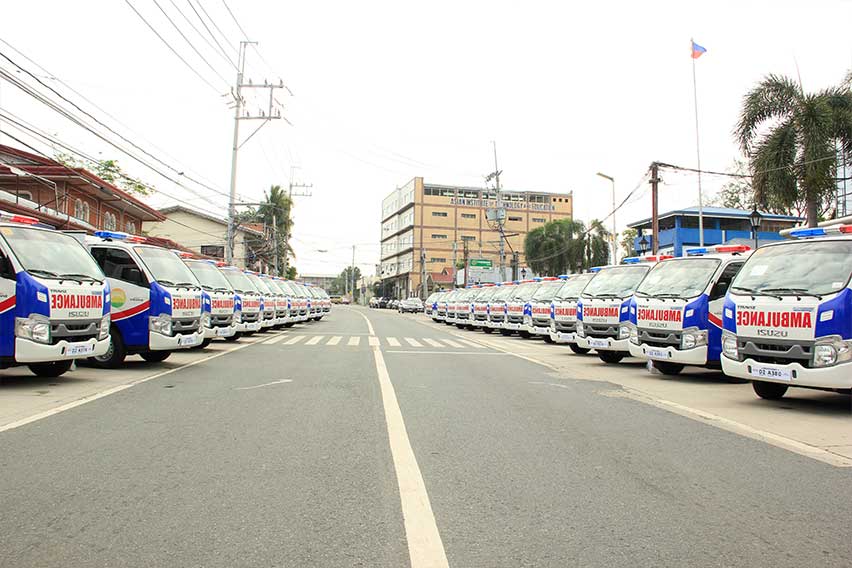 MANILA: Isuzu Philippines Corporation (IPC) turned over 25 units of its light-duty truck, the Traviz, to the local government unit of Tiaong, Quezon Province.
The Isuzu Travis is fully equipped with an emergency response-type utility van body that is expected to efficiently accomplish multiple tasks for the municipality's citizens.
IPC executives led by Dealer Sales Section Head Danny Nuñez, Dealer Sales Department Head Mario Ojales, and Sales Division Head Joseph Bautista, together with officers of the Isuzu Pagbilao dealership, primarily its President and General Manager Marcel B. Tolentino, Sales Director Marcel Joseph A. Tolentino, and Truck Elite Sales Executive Rolan Isaac Torres, handed over the Traviz units to the local officials of Tiaong, led by Mayor Ramon Preza, Vice Mayor William Razon, and Councilor JP Preza.
Units will be allocated to each of the 25 barangay captains, who also attended the municipal event.
In his message, Bautista explained that through Traviz, IPC continues to collaborate with different industries of the Philippine society, particularly in public service, as part of its dedication to be "Your Responsible Partner."
He expressed, "We are confident that these Isuzu Traviz lightweight trucks will perform even beyond expectations for the different barangays here in Tiaong, and you can count on its durability and reliability that your municipality made a very wise investment in purchasing these Isuzu trucks — because an Isuzu truck really goes a long way."
The Isuzu Traviz is equipped with a Euro 4-rated 4JA1 2.5-liter Direct Injection Common Rail Blue Power diesel engine matched to a five-speed manual transmission. It has the capacity to carry a maximum of 1.6 tons of payload — regarded as the heaviest in the light-duty truck segment.
The Traviz brings benefits like having a more comfortable, safer, and ergonomic driving position as well as interior cab expansiveness with broader legroom and cabin space.
The short turning radius of 4.5 meters and the excellent maneuverability of the Traviz make it appropriate for multiple trips  across different barangays.
Aside from the aforementioned features, two important aspects that influenced the decision of the Tiaong local officials to purchase the Isuzu Traviz were IPC's long-term relationship with Isuzu Pagbilao, which has been continuously providing aid to the municipality for its transportation needs, and the company's dedication to extensive nationwide parts availability and aftersales services.
For customers who would like to learn more about the Traviz and the entire class-leading range of commercial vehicles (CVs) of Isuzu Philippines, they can visit the official website of the brand here, or contact their nearest Isuzu dealer center.
Photos from Isuzu Philippines Corporation
Also read: PH Red Cross receives mobile kitchen from Isuzu
Isuzu Traviz Promos, DP & Monthly Installment
You might also be interested in