Malaysia-made 2020 Peugeot 5008 – Is it different?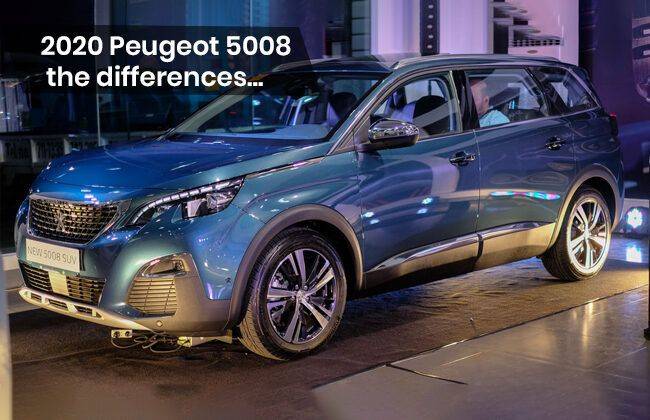 French carmaker Peugeot has just launched the 2020 Peugeot 5008. The midsize crossover SUV is now available through Peugeot Philippines' Pasig City dealership and select dealerships nationwide, albeit for a lower price.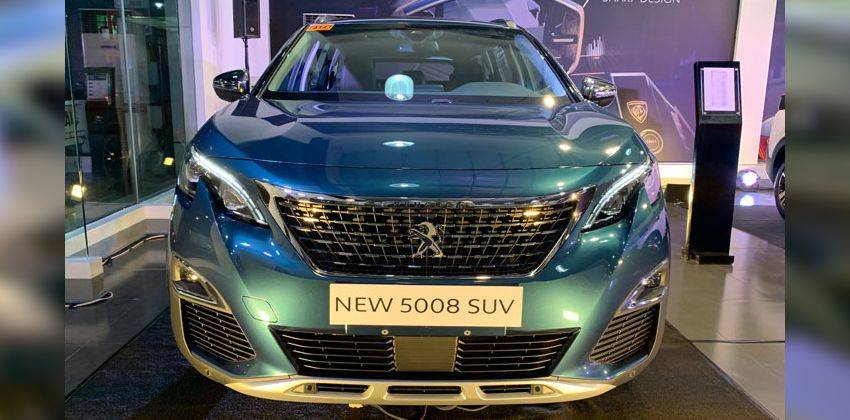 We're not complaining here – everyone loves a good bargain. But after making a huge price cut, we couldn't help but wonder if the European brand made a few sacrifices on the all-new Peugeot 5008. To find out, we'll take a closer look at the Malaysian variant to see what's changed and what's been carried over from the previous model.
What's changed in the Malaysian Peugeot 5008?
1. Irresistible price
First off, the seven-seater gets a sweet Php 1-million price cut. From the original price of Php 3.190M, you can now buy it for a more reasonable Php 2.190M. The latest model of Peugeot 5008 Allure has a more competitive price point. Cost-wise, it can now rival top-spec vehicles in its segment from Japanese carmakers – namely, the Toyota RAV 4 LTD priced at Php 2.203M and Honda CR-V SX i-DTEC priced at Php 2.138M.
2. Made in Malaysia
The 2020 Peugeot 5008 is no longer made in the Sochaux plant in France. Instead, the midsize crossover is manufactured and sourced from a Peugeot production facility in Penang, Malaysia. On top of reducing manufacturing costs, this enables Peugeot to take advantage of zero-tariff under the ASEAN Free Trade Agreement and sell 5008 for a more affordable price than usual.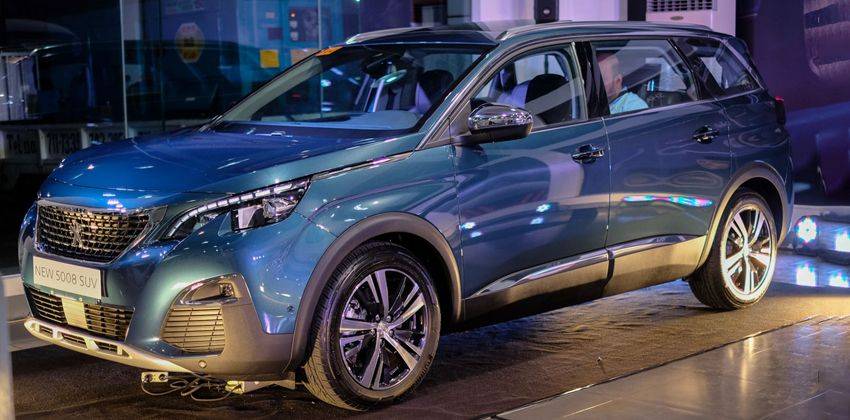 3. Improved safety
The midsize crossover will be the first Peugeot vehicle with the brand's Advanced Driver Assistance System. ADAS equips Peugeot 5008 with the following safety features:


Active blind spot detection


Advanced driver attention alerts


Blind spot information system


Cruise control with adaptive speed technology


Lane keeping assistance


Programmable speed limiter


4. 18-inch Detroit alloy wheels
The new set of wheels provides better grip on areas with low traction. You can drive more confidently on muddy or slippery roads with the new Peugeot 5008.
5. Premium cabin design
Its cabin has been spruced up with some upmarket upgrades. These include LED ambient lights, Claudia leather-covered seats, and a full-leather interior.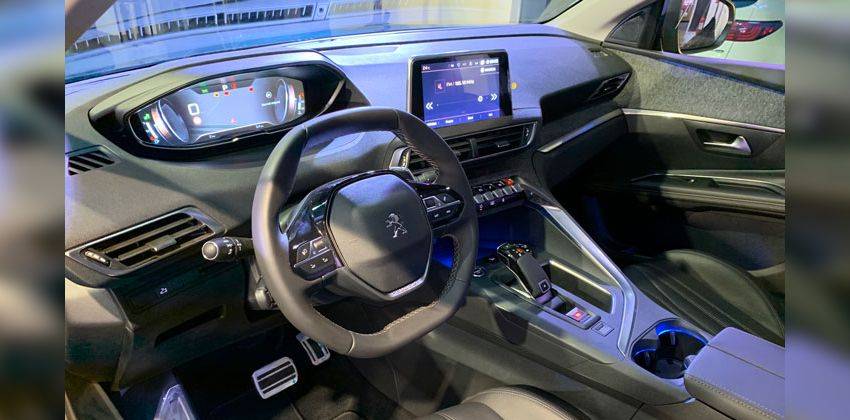 6. Panoramic glass sunroof
Technically, the aesthetic isn't new to the lone SUV variant. Rather, it is an old feature from a 2013 model that's made a comeback due to popular demand. The sunroof not only gives owners of the new Peugeot 5008 an extra light source. It also adds to the ambiance of the upgraded interior.
7. Automatic tailgate
Like the all-new Mitsubishi Montero Sport, the 2020 Peugeot 5008 will feature an automatic tailgate with sensors for hands-free operation. If your hands are full from handling cargo, just dangle your foot under the rear bumper and the tailgate will pop right up and be ready for loading.
8. Five-year warranty
In spite of its massive price reduction, the French automaker throws in a five-year warranty with the Malaysian-made Peugeot 5008. Buyers will also get one year worth of periodic maintenance services for their new vehicle.
What's been carried over from the old model?
1. Engine
The crossover will have the same 1.6L Turbo High Pressure petrol engine mated to a 6-speed Efficient Automatic Transmission. Meaning, it can still deliver a maximum power of 165 hp and a peak torque of 240 Nm. It isn't bad, though we would have loved to see a more powerful engine under the hood.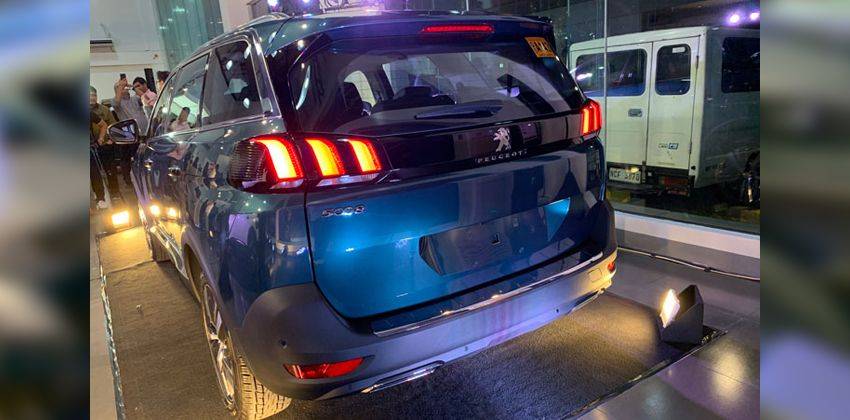 2. Performance and handling
Peugeot 5008 will continue to run on front-wheel drive. However, by keeping the Advanced Grip Control System, the vehicle can function like a 4x4 without the added weight. It lets you choose from five grip modes – normal, snow, mud, sand, and ESP OFF. Depending on road conditions, you can switch modes to improve the SUV's traction.
3. Standard safety features
The 2020 Peugeot 5008 still maintains its impressive 5-star EURO NCAP rating, which by the way, is the highest safety rating allotted by the European New Car Assessment Programme. Among the safety features which have been carried over into the 5008 are:


Anti-lock brakes (ABS)


Electronic brake force distribution (EBD)


Brake assist (BA)


Automatic emergency brakes


Six airbags – driver, passenger, 2 sides, 2 curtains


Three ISOFIX mounting points


Front and rear parking sensors


360-degree full-color reversing camera


Hill-start and park assist


The Malaysia-made 2020 Peugeot 5008 is basically an updated version of the older French variant. It's not a complete overhaul – it will continue to feature the same old exterior and specs of Peugeot 5008. However, the brand has made some noteworthy improvements on its comfort, safety, and interior design.
The French carmaker also provides customers with a few extra perks such as a longer 5-year warranty and an automatic tailgate. With these updates, you would typically expect a higher price point. But instead, Peugeot brings us their midsize crossover SUV for a cheaper price, so it's definitely worth considering.
Also Read: All-new 2020 Peugeot 3008 stirs the SUV segment in the Philippines
You might also be interested in