Mirage G4 is the 1 millionth Mitsubishi car in the Philippines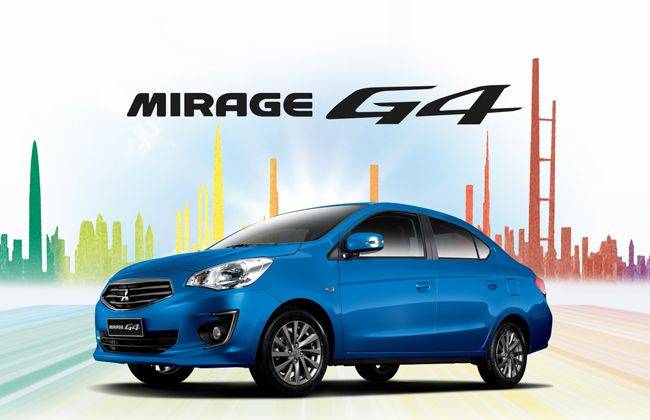 MANILA: It has been over half a century since Mitsubishi is doing business in the Philippines. And now, in the year 2019, the Japanese automaker has rolled its 1 millionth vehicle, a Mirage G4 off the production line in the country. The production of the sedan started in 2016 at the Sta. Rosa plant in the Philippines via Comprehensive Automotive Resurgence Strategy (CARS) program. Mitsubishi plans to produce around 200,000 units under this programme for the local masses.
Mutsuhiro Oshikiri, MMPC president and CEO said, "Mitsubishi Motors Philippines has been selling top quality vehicles to the Filipino people for more than five decades. This unprecedented record withstood the test of time which brought us to where we are today". Interestingly, Mitsubishi achieved the feat of producing 500,000 vehicles in the country by 2008, and the next 500,000 took only 11 years. Mitsubishi Motors Philippines Corp. (MMPC) now aims at bringing the number to 2 million units in another decade.
"I believe we can achieve another one million production sales by speeding up local production. That way, we estimate that we can hit the 2 million production in just over a decade. Moreover, we believe that the Philippines will become a 'one million car market' in 5 to 7 years," cited Oshikiri. Mitsubishi highly praised the Department of Trade and Industry (DTI) at the ceremony for its continuous support. The Japanese automaker also showed gratitude for the relentless assistance provided by the local parts manufacturers and suppliers.
The achievement of 1 million units in the Philippines has motivated the automaker highly, and it looks ahead at an even more beautiful journey with the loyal Philippine customers. Mitsubishi will also be bringing newer and better vehicles to the market in the coming times.
Also Read:- LOOK: This red Mirage G4 is the 700,000th unit from Mitsubushi PH
Explore Mitsubishi Mirage G4
Mitsubishi Mirage G4 Promos, DP & Monthly Installment
You might also be interested in