MMPC reports 232% sales spike for Montero Sport in Oct.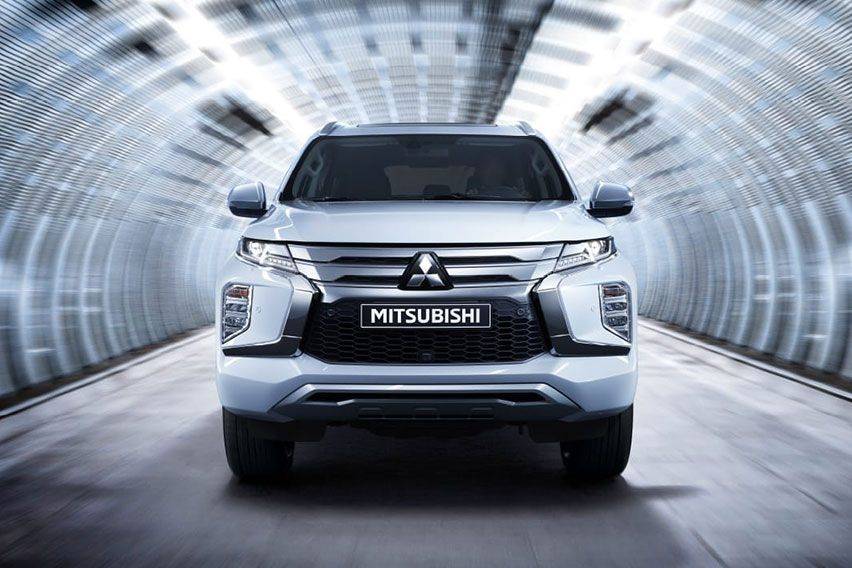 MANILA: Mitsubishi Motors Philippines Corporation (MMPC) made an announcement regarding its remarkable October sales performance for its acclaimed SUV, the Mitsubishi Montero Sport.
With 533 units sold during the first month of the fourth quarter of 2020, the Montero Sport showed a significant increase of 232% versus the previous month's performance.
The report comes at a time when the local automotive sector is suffering from a loss of sales because of enforced quarantine guidelines aimed at mitigating the spread of COVID-19.
MMPC President and CEO Mutsuhiro Oshikiri said, "The strong October performance of the Montero Sport shows it remains to be a much sought-after model in the Mitsubishi lineup. The Montero Sport's popularity with Filipinos is undeniable as it continues to provide genuine all-road performance while being stylishly modern. Its long list of advanced features and amenities likewise contribute to the Montero Sport's reputation of being a reliable and convenient partner in the Filipinos' everyday lives."
The Montero Sport has been constantly regarded as one of the most well-known vehicle brands of MMPC. Engineered to demonstrate a high-quality presence while offering excellent on and off-road performance, the Montero Sport is an SUV that remains true to its roots.
The 2020 Montero Sport, launched in October 2019, features the new Dynamic Shield Concept front fascia, which reflects the idea that form relates to function.
Since it is established on the promise of high performance while exhibiting a protective aura, the design concept of Mitsubishi has been thoroughly interpreted Montero Sport to support its innovative technology, modern-day design, and resilient nature.
Successful individuals, working professionals, and Filipino families admire the clear and clean cabin layout of the Montero Sport.
The well-appointed cabin of the Montero Sport has the capacity to accommodate seven occupants. Its leather-lined seats make every ride comfortable and unforgettable. Though its reconfigurable functionality, its folding seats convert the cabin into a spacious cargo hold for periods when additional room is required.
The 2020 Montero Sport also enables driving to be more convenient with its new eight-inch LCD meter, which showcases significant driving details. The custom-built display is comprehensible and clear.
The Smartphone-Link Monitor Audio (SDA) manages passenger entertainment, which seamlessly connects mobile phone functionality to either Android Auto or Apple CarPlay interface.
Through its touchscreen interface, driving range, fuel consumption, journey information, and navigation can be availed to offer a full stream of details in each drive.
The interior is also adorned with convenience features like storage bins, device chargers, multiple cup holders, and climate control, allowing it to be a welcoming refuge from the daily grind of the outside world.
The power of its 2.4-liter turbo diesel engine, as well as the confidence and stability of its innovative Super Select 4WD II system with differential locking affords and off-road mode selection, are a few of the other reasons why most Filipinos have appreciated the typical seven-seat SUV of Mitsubishi.
Aside from innovative safety features like the Rear Cross Traffic Alert (RCA) and Blind Spot Warning (BSW) with Lane Change Assist (LCA), Forward Collision Mitigation System (FCM) and Ultrasonic Misacceleration Mitigation System (UMS), the Montero Sport can be driven with peace of mind and ease — something that thousands of customers would want to experience on the road nowadays.
Since the brand has a network of 55 dealerships across the country, the Montero Sport does not only provide customers with a reassuring experience, but it is also regarded as a sound investment. This is the reason why the Montero Sport has continued to be a preferred option among Filipino vehicle buyers to date.
For more details regarding the Mitsubishi Montero Sport as well as its latest deals, customers can visit the official website of MMPC here or they can communicate with their nearest Mitsubishi Motors dealer outlet.
Photos from Mitsubishi Motors Philippines Corporation
Also read: Mitsubishi PH sales up 39% in July
Explore Mitsubishi Montero Sport
Mitsubishi Montero Sport Promos, DP & Monthly Installment
You might also be interested in
Latest Mitsubishi Montero Sport Cars Videos on Zigwheels