Proudly Pinoy made: Why the Mitsubishi Mirage G4 matters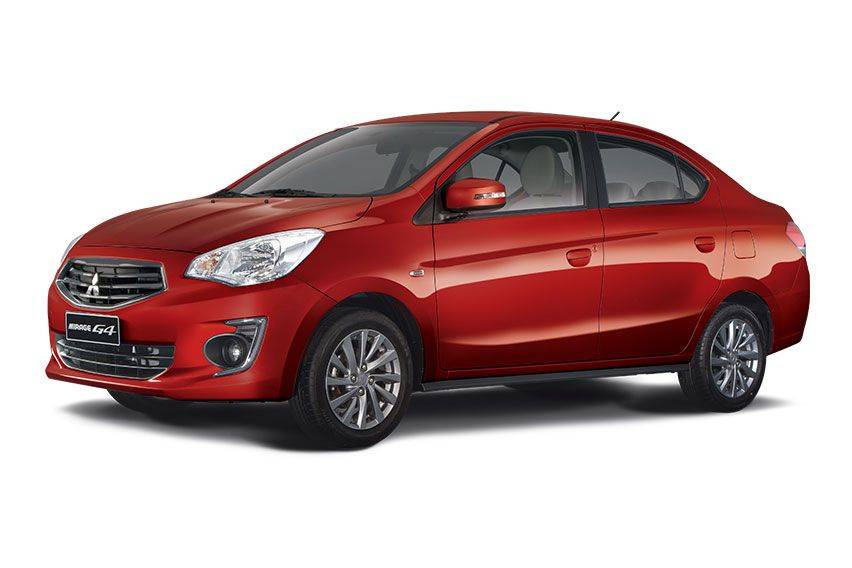 MANILA: Certain factors need to be taken into consideration when buying one's preferred vehicle. These involve cost, fuel efficiency, comfort, performance, design, and suitability to the car owner's lifestyle.  
Mitsubishi Motors Philippines Corporation (MMPC) says these and more make the Filipino-made Mirage G4 a good buy. The model also serves as the auto company's entry into the Comprehensive Automotive Resurgence Strategy (CARS) program of the government that focuses on the development of the Philippines into an automotive hub — while generating jobs and opportunities for many countrymen.
The dependable Mitsubishi Mirage G4 is made in Sta. Rosa, Laguna at a facility that offers over 1,000 production-related jobs to local professionals, thereby contributing to the economic growth and development of the city and the country.
The Mirage G4 is specifically designed to meet needs of a first-time vehicle buyer and ensures that his or her experience is enjoyable and convenient.
The key benefits of owning a Mirage G4 are value for money and style. An entry-level vehicle does not have to be tantamount to a compromise purchase, yet the spirit of "being proud to own" the vehicle should remain intact.
The Mirage G4 has a compact, enjoyable, and aerodynamic exterior configuration that is matched with sporty embellishments like LED turn signals, 15-inch dark chrome alloy wheels, and a dark chrome diamond-cut front grille. The Mirage G4 also exhibits an assertive stance, not considering the overstated frills.
The Mitsubishi Mirage G4 is also equipped with coming-home lights and courtesy lights. The room lamp and rear and front position lights remain on for 30 seconds when the doors are not locked through the keyless entry transmitter. This particular feature makes it convenient to look for the Mirage even at night in the parking lot.
Moreover, even after the engine is shut off, different lights such as the headlamps illuminate the driver's path, making it easier to set off in the dark. The lights remain on for 60 seconds.
The Mirage G4 also has a spacious trunk that can load a maximum of 45 liters of baggage and can accommodate important cargo items.
The Mirage G4 is fitted with a Euro 4-compliant 1.2-liter 12-valve DOHC gasoline engine with Mitsubishi innovative valve-timing electronic control (MIVEC) system that produces reliable power and a 23 km/liter best rating in fuel efficiency.
Inside, the Mirage G4 is spacious and can accommodate five passengers while having remarkable legroom of 1,725mm in the second row.
The vehicle has a 6.75-inch touchscreen infotainment system that also functions as a GPS navigation display. More convenient connectivity is available through Bluetooth, a USB port, and AUX-in.
It is also equipped with a keyless operation system (KOS) that enables an easier approach in stopping or starting the engine and a tight turning radius of 4.8 meters for more convenient maneuverability.
MMPC gives priority to the safety of customers. Fitted with an anti-lock braking system (ABS) with electronic brake-force distribution (GLS variant) as well as dual SRS airbags, customers can experience peace of mind while driving their brand-new Mirage 4.
The Mirage G4 is also included in the current Mitsubishi "Head Start" promo that offers free two-months amortization fee at an all-in low down payment of P8,000.
The promo runs until August 31, 2020. For customers who wish to book an appointment at their nearest dealer, they can visit the official website here.
Photos from Mitsubishi
Also read: Mitsubishi  PH sales up 39% in July
Explore Mitsubishi Mirage G4
Mitsubishi Mirage G4 Promos, DP & Monthly Installment
You might also be interested in