Subaru Levorg and Impreza to get GT edition models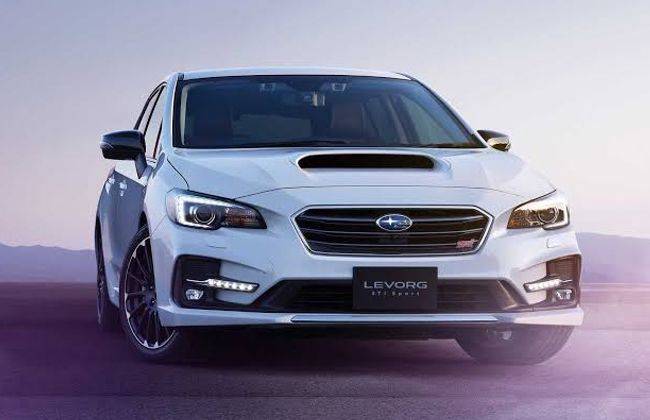 MANILA: Motor Image Pilipinas knows so well how to make their popular lineup of vehicles more appealing to their clients. After launching a GT Edition variant of the XV and Forester, Subaru Philippines is at it again with a GT edition models of Levorg and Impreza.
During the launch of the Forester GT Edition, Mr. Glenn Tan, Deputy Chairman and Managing Director of Tan Chong International Ltd., the parent company of Motor Image Pilipinas, assures the motoring media that more GT edition models for other Subaru variants are in the works. When pressed on which specific model he says that it will be the Levorg and the Impreza. However, Tan remained mum when pressed on to give more details.
But given the GT Edition kits for the XV and Forester, expect it to be more of a styling upgrades like a front bumper extension, side skirts, spoiler, rear bumper extension, a bespoke GT set of wheels, and maybe some interior cosmetic modification to make the vehicles look more stylish and sporty. That said, both the Levorg and Impreza will still run on the same powertrain.
The Impreza is fitted with a 2.0-litre flat-four engine that can churn 156 hp of power and 196 Nm of torque while the Levorg is equipped with a 2.0-litre WRX-derived turbocharged engine capable of delivering 268 hp of power and 350 Nm of torque. Both engines are mated to a Lineartronic CVT.
The GT kit for XV and Forester were designed and developed exclusively for the Philippine market by Masahiko "Jack" Kobayashi and manufactured by Giken, an award-winning Japanese company. Tan said that he is "happy to bring Giken and Kobayashi-san back for our second bespoke GT Edition project.
Some people feel that the Forester over the years has become a little sedate and mainstream. Now, it no longer is. With its sharpened design all around, we are positive the sporty and stylish Forester GT Edition will stand out wherever it goes. I look forward to working on the next GT Edition with them."
Despite the upcoming GT Edition models for Levorg and Impreza, Tan says that they are also in the works of designing an in-house line of aftermarket body kits that will be marketed separately from the GT and will have its own brand name.
No words yet on the launch date for the of Levorg and Impreza GT editions but expect it to be slated next year as the new Levrog has already been previewed during the recently concluded Tokyo Motor Show.
Also read: Subaru XV gets upgrades and new variants for 2020
You might also be interested in
Latest Subaru Levorg Cars Videos on Zigwheels