Isuzu PH announces reaching 300K units in sales, arrival of all-new D-Max in 2021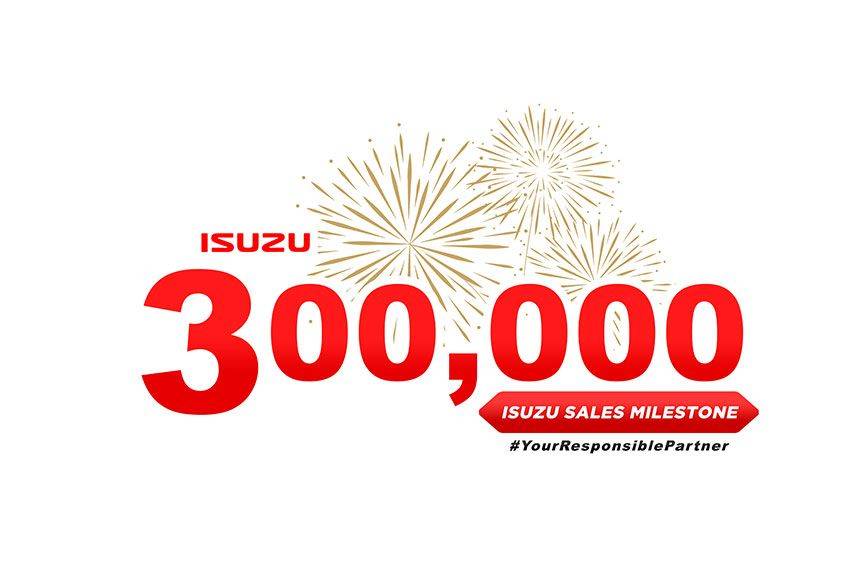 MANILA: Isuzu Philippines Corporation (IPC) today announced that it has reached 300,000 units in sales here — as a D-Max RZ4E pickup was sold last August at its Leyte dealership.
Here is the breakdown of the 300,133 total units that IPC has sold since it first opened in 1996 up until the end of August 2020: 113,475 AUVs, 64,245 pickups, 63,669 SUVs, and 58,744 trucks.
"Did you know which dealer sold the first Isuzu vehicle in 1996? During that time, we only had a total of 12 dealers nationwide. It was Isuzu Davao who first sold the Isuzu NKR85 at P475,000," said IPC President Hajime Koso (in photo above) at the online press conference. "It took us 12 years to achieve our first 100,000-unit sales milestone. Within the next nine years, we reached the 200,000-unit sales mark, and after six years, we are now in our 300,000th milestone."
Meanwhile, Isuzu Motors Limited Executive Vice President Toru Nakata revealed that the all-new Isuzu D-Max pickup is set to arrive in the country next year, although no exact date has been indicated. The pickup is manufactured in Thailand, and the all-new iteration has already debuted there. Nakata described the Philippines as one of the most important markets worldwide for Isuzu.
While business has been understandably challenging during the time of COVID-19, IPC Sales Division Head Joseph Bautista (above) said that logistics demands have been one of the "bright spots" for the company, as B2B and B2C customers "continue to dominate" sales of light- to heavy-duty vehicles — particularly for firms engaged delivery, manufacturing, and construction. IPC has set its sales target for the year at 11,000 units.
"Allow me to express my sincere appreciation to our shareholders, dealers, suppliers, bodybuilders, media friends, and most especially to our loyal Filipino customers who have untiringly supported Isuzu throughout the years," added Koso. "Change is inevitable, and all we have to do is to adapt to stay competitive. IPC has geared up for its digital transformation as we have formed a digital task force that specializes in creating a new business platform for the new normal. I think we can present various solutions to you, and this is something to look forward to."
Photos from Isuzu Philippines Corporation, screen grabs by Kap Maceda Aguila
Also read: Isuzu PH opens Pagadian City dealership
You might also be interested in
Latest Isuzu D-Max Cars Videos on Zigwheels