SUV skirmish under Php 2 million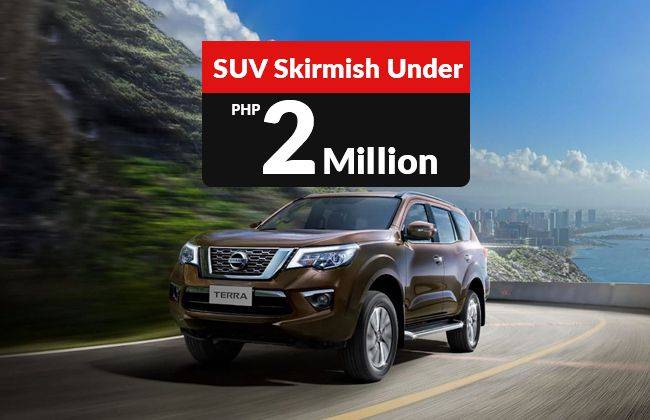 Just like the other segments of the automobile industry in the country have become crowded over the recent years, SUVs, too, are in plenty in our market. Even though the city streets are getting clogged with ever-increasing traffic, the sale of these mammoth four-wheelers hasn't got affected. Well, SUVs have got their own benefits over other types of vehicles and it's because of these benefits they sell so much. In this story, we are going to introduce to you some of the best SUVs just under Php 2 million.
Mitsubishi Montero Sport
The Mitsubishi Montero Sport is one of the most dynamic-looking SUVs that we currently have in the market. This look comes from the company's new Dynamic Shield Concept that gives the Montero Sport its chrome work at the front which is further complemented by the gorgeous and sleek projector LED headlamps along with the LED DRLs. The interior comes with leather seats with proper cushioning for utmost comfort. Cabin space wouldn't be a problem here either. And the 6.75-inch touch screen infotainment system takes care of your entertainment needs.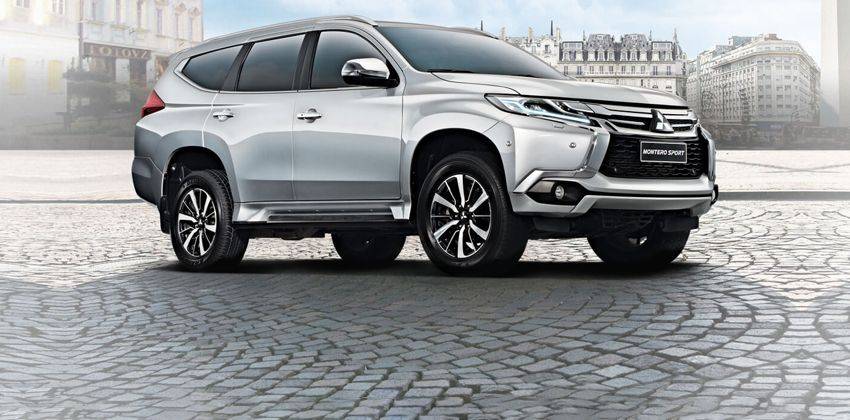 When it comes to performance, the Mitsubishi Montero Sport specs how a 2.4-litre four-cylinder diesel engine that has been tuned to produce a maximum power of 181 PS at 3,500 rpm and 430 Nm of peak torque at 2,500 rpm. This engine comes with Mitsubishi Innovative Valve Timing Electronic Control (MIVEC) System as well. There are Available in 4 variants of the Japanese SUV available in the Philippines. The Mitsubishi Montero Sport price starts at Php 1.5 million and goes all the way up to Php 1.85 million.
Nissan Terra
Based on the much popular Nissan Navara, the Terra is a seven-seater spacious SUV that comes in five variants. There are no second thoughts about the road presence of the Terra because of its large dimensions and attractive looks. Showing off the Nissan V-motion grille, the Terra has got LED headlamps with LED daytime running lights. Moreover, Its huge bumpers and 18-inch alloy wheels impart a bit of an intimidating appeal to it.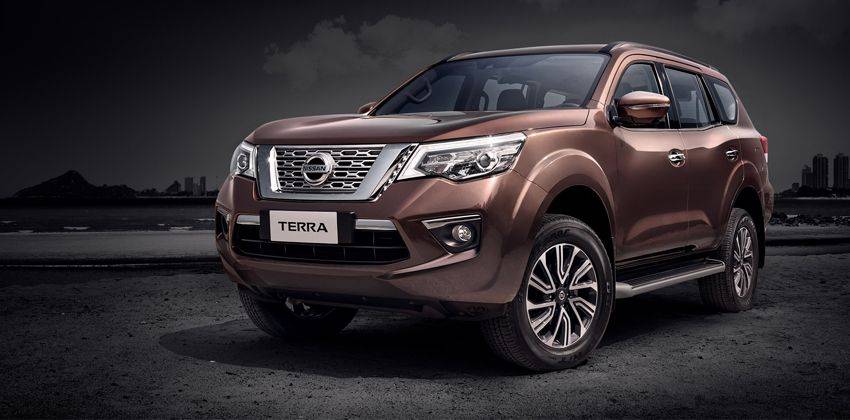 The inside of the Nissan Terra comes brown leather, black suede-like fabric, and black knit fabric as the three upholstery options. The large seven-inch touch screen supports Bluetooth, AUX, and USB connectivity. Nissan's Zero Gravity seats offer the highest level of comfort making even the longest of journeys doable. The Nissan Terra specs list contains a powerful 2.5-litre diesel engine that produces 190 PS of maximum power & 450 Nm of torque and comes mated to either a 6-speed manual or a 7-speed automatic gearbox. As far as the Nissan Terra price is concerned, it starts at Php 1.5 million.
Subaru Forester
Launched way back in 1997, the Subaru Forester is in its 5th generation now and is another attempt by the company to regain its lost fame in the SUV segment. The SUV is available in three variants and the Subaru Forester price starts at Php 1.6 million. Subaru's concept of designing an SUV isn't all about intimidating looks and the Forester is a clear example of the theory. It is not the most intimidating SUV out there but it surely is a good-looking one. The black treatment on the front grille and alloy wheels looks great. The rear features a roof-mounted rear spoiler and neatly done tail lights.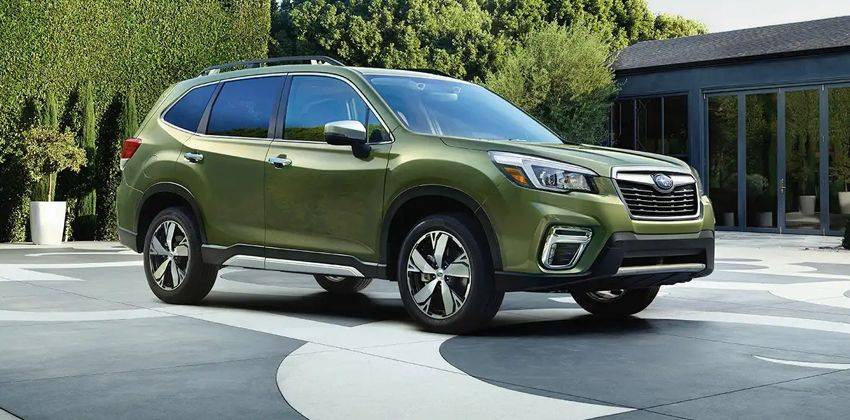 Step inside this SUV and you would find the all-black theme very sporty. Also, the three-spoke steering wheel gives the same vibe. For your entertainment needs, there is an audio system with a 6.2-inch display that supports USB, AUX, and Bluetooth connectivity, however, neither of Apple CarPlay and Android Auto is supported. In terms of performance, the Subaru Forester specs look quite promising. There is a 2.0-litre horizontally opposed, four-cylinder engine that has been tuned to produce 150 PS of maximum power and 196 Nm of torque. It's powerful enough to take the Forester to a top speed of 192 kmph.
Kia Sorento
The Kia Sorento is one of the most powerful SUVs with its specs showing a 2.2-litre diesel engine which produces 200 PS of maximum power. And it's not just the power as even the torque on this SUV is pretty good at 441 Nm which kicks in at 1,750 to 2,750 rpm. To channel all these impressive numbers to the wheels, there is a smooth and fast 8-speed automatic transmission. The Kia Sorento price starts at Php 1,895,000 million and the SUV is available two variants.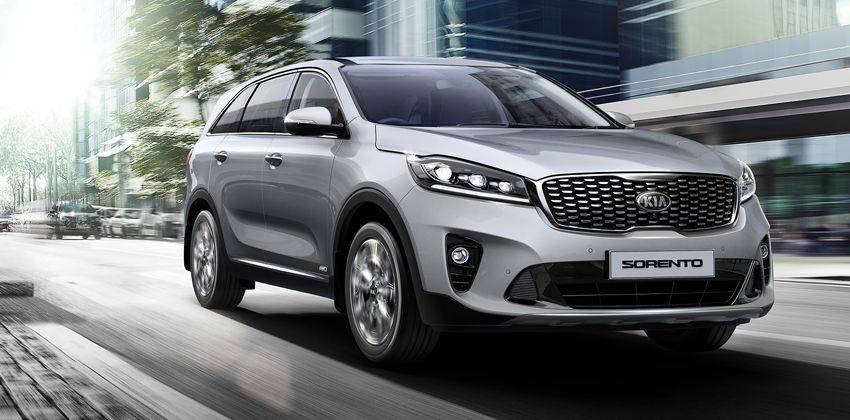 In terms of aesthetics, the Sorento is a mixed bag. The front looks a bit aggressive thanks to the projector headlamps but the front grille imparts a decent only appeal. Carrying the elegance to the sides are the classy alloy wheels. The rear is pretty simple with a set of two-piece combination taillights and a roof-mounted spoiler.
Ford Everest
With decades of experience in making gigantic trucks and SUVs, Ford has given its all in building the Everest. The name suits the personality of this SUV perfectly. It's one of the most powerful models on this list with an output of 197 hp. The sheer presence of the Ford Everest would give you chills in your spine. It's really massive. Ford has utilised this massiveness brilliantly by providing a capacious interior with ample room for 7 people. Also, the cabin gains good points in terms of luxury and comfort.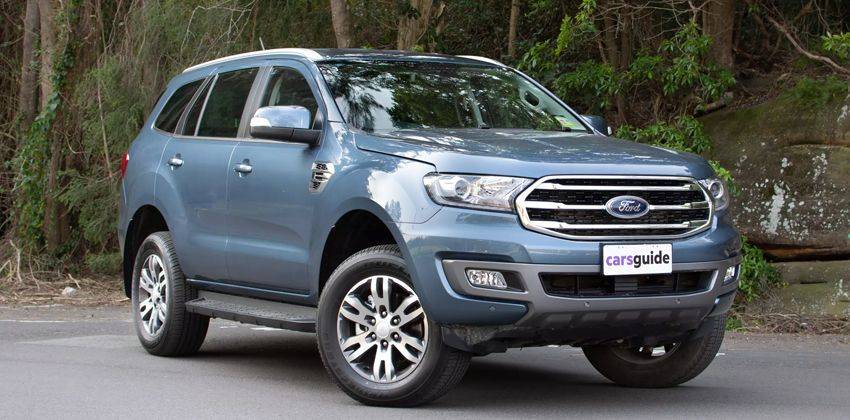 Some of the interesting features on the Ford Everest specs sheet include an 8-inch touch screen infotainment system, panoramic sunroof, power liftgate, etc. There are two engine options onboard - a 2.2-litre with 160 hp/385 Nm coupled with a six-speed manual or six-speed auto; and a 3.2-litre with 197 hp/470 Nm coupled with a six-speed automatic. The Ford Everest price can rise as high as Php 2.29 million and it surely does crosses the Php 2 million mark but there are a few variants that fall under it as well.
This was a list of some of the most impressive SUVs that you can buy in the Philippines right now for under Php 2 million. They are different from each other in a lot of ways but even if you go ahead and pick one blindfolded, you would be quite happy with it.
Ford Everest Promos, DP & Monthly Installment
You might also be interested in
Latest Ford Everest Cars Videos on Zigwheels