Toyota Wigo - Key highlights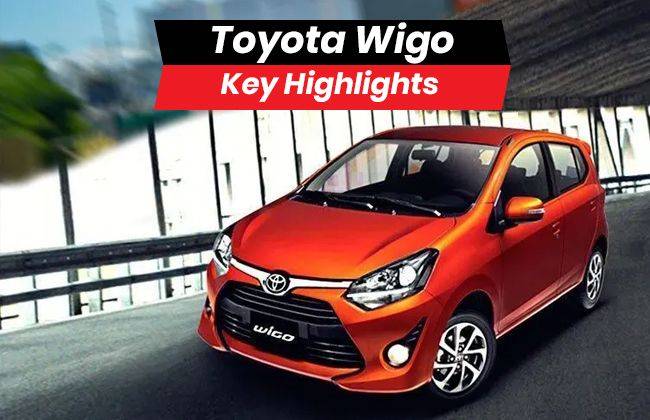 HERE WE GO WITH WIGO - One of the most popular hatchbacks in the local car scene from Toyota has captured the hearts of many through its compact, unique, and sporty styling as well as affordability.
The Wigo was initially introduced in Indonesia as Daihatsu Ayla or more commonly known as Toyota Agya - whereas the word "agya" means fast in Sanskrit. Daihatsu, a Japanese internal combustion engine manufacturer and a Toyota Motors Corporation subsidiary is the responsible one for the design of the car and was manufactured by Astra Daihatsu in Indonesia.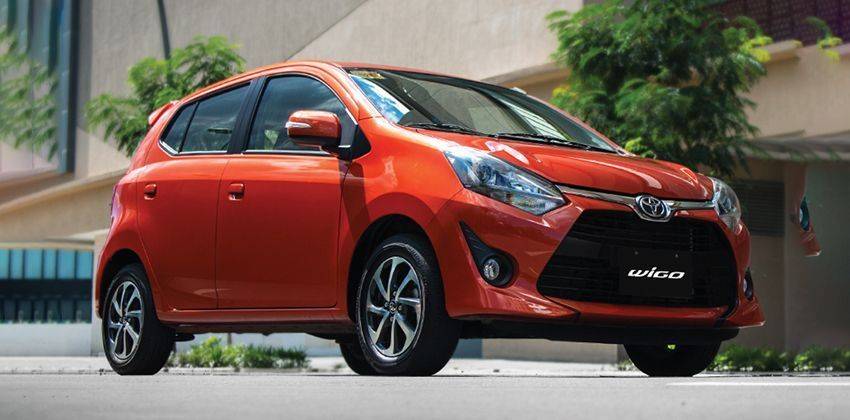 Toyota Agya was renamed as Wigo when it came to the Philippine market back in 2014 to compete with Mitsubishi Mirage. Since then, this hatchback has gained the attention of many who want to have a compact yet comfortable and stylish car.
Dubbed as the Best Micro Car of the Year in the Philippines, the Toyota Wigo has straightforward controls, responsive body, and functional design to ensure that it is true to its promise of becoming a car that is  Easy to own, Easy to drive, and Easy to enjoy. This is also the reason why it appeals so much to young drivers who just like to keep their daily drives chill and smooth.
The Toyota Wigo is available in four trims - Toyota Wigo 1.0 E M/T, 1.0 G M/T, 1.0 G A/T, and the top-spec model 1.0 TRD A/T. 
Toyota Wigo Dimensions
| | |
| --- | --- |
| Length | 3660 mm |
| Width | 1600 mm (1620 mm for TRD) |
| Height | 1520 mm |
| Wheelbase | 2450 mm |
Both the E and TRD models, as well as the manual and automatic trims of the G models, are equipped with 998 cc inline 3-cylinder 12-valve 1.0-Liter 1KR-VE DOHC gasoline engine with VVT-i that fires up to 66 horsepower at 6000 rpm and 89 Nm torque at 4400 rpm. The E and G M/T shift gears through a 5-speed manual transmission while the other two trims utilize a 4-speed automatic transmission.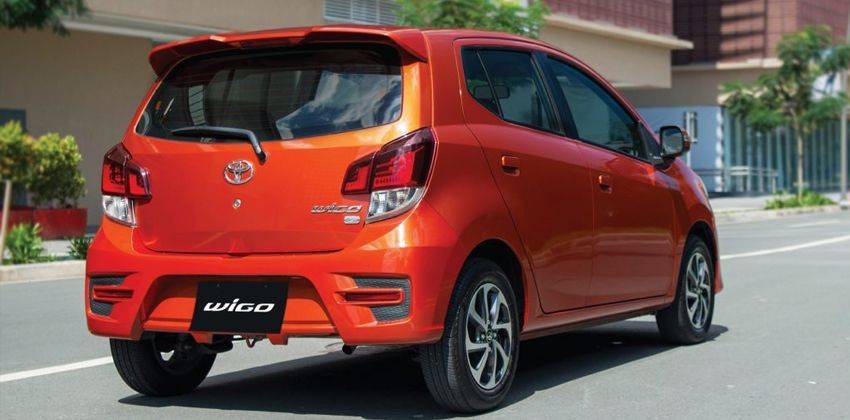 What are the key features of the Toyota Wigo?
Since the compact hatchback is becoming a very busy segment with lots of competitors at hand, what are the best features of Wigo that make it stand out?
Design
As a city car, the Toyota Wigo is fashioned to adapt a young, urban, but enthusiastic character. It imbibes the youthfulness of the city and the constant longing of youngsters for adventures and unforgettable trips. Apart from the sporty and funky design, it dons a smart and stylish exterior with chrome side moldings, door handles, front and rear bumpers, with projector headlamps, LED taillights and a rear spoiler to complete the overall look. The laminated windshield with an upscale finish keeps the car trendy and classy at the same time while together with the edgy front grille and solid rear end bumper.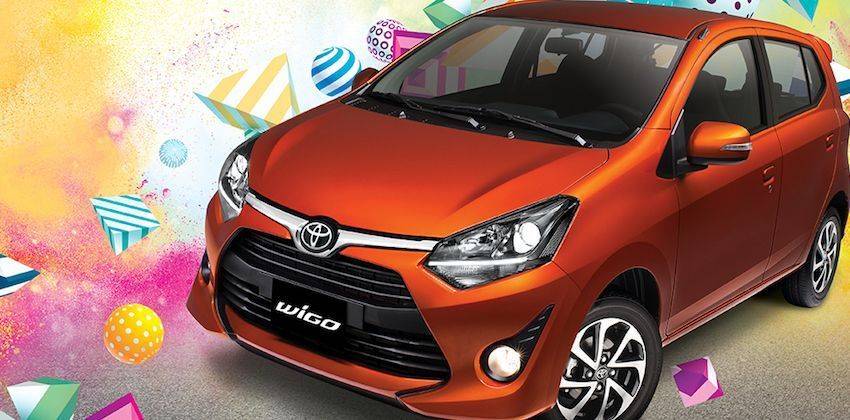 Easy to handle
Apart from the engine design, this car can be very easy to handle. The engine lets you accelerate through the highways at a leisurely pace while maneuvering and drivability are made better regardless if you're driving the manual or automatic trim. Agility and seamless transmission can also ensure safe and smooth driving. If you are curious about the handling through the FJ Cruiser-inspired steering wheel, this car was almost essentially bred to conquer the traffic situation in the country so there's definitely nothing to worry about. And because it is very compact and easy to drive, driving around tight streets and small parking areas will never be a problem.
Cabin space and storage
It may be compact and small by looking at the outside but pop up the doors and you will be greeted with a spacious cabin. You can definitely fit up to five people with utmost comfort and convenience through ample headroom and legroom.
This hatchback also has an ample space for glove box, bottle and cup holders while seat back and door pockets are also present.

Technology features
Even though it is an entry-level model for Toyota, the automaker makes it a point that it is still packed with technological features that will make your driving easier and convenient. The multi-info display that includes compass, time, external temperature, average and current fuel consumption levels, are provided as a state-of-the-art feature. The Toyota Wigo specs sheet features a Navigation-ready 2-DIN entertainment system that is compatible with iPod, DVD and USB playback is connected to four-speakers where you can play your favorite music while driving. Want to change the music playing? Easy peasy. Just look at your steering wheel, the audio controls are right there!
Safety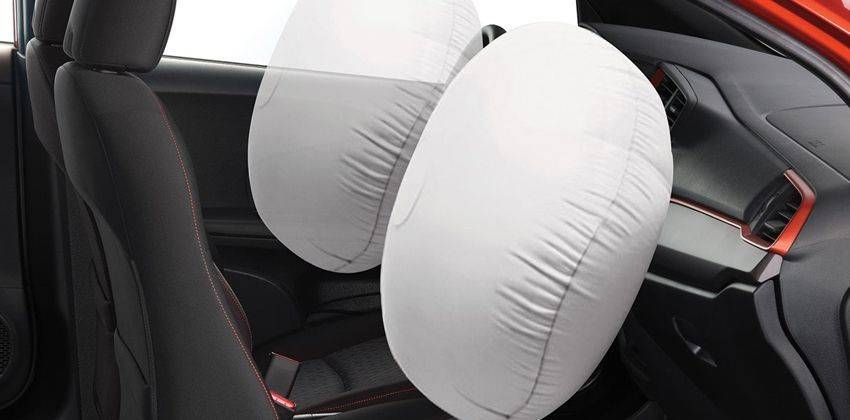 Some safety technology features were also employed in the Toyota Wigo that makes it safer to drive. Aside from the standard airbags, it has a keyless entry alarm system that has an immobilizer to reduce the risk of car theft. While the anti-lock braking system is already a plus, the automaker also employed the Electric Power Steering or EHPS that helps on turning the wheels without putting too much effort when at a particular speed, during a stop or idling, as well as when the car is moving at a slow pace.
It is also safe to drive for mommies on the go through its Child Lock Protection System. The car also has an ample boot space where you can put your kids' toys, stroller, or even groceries.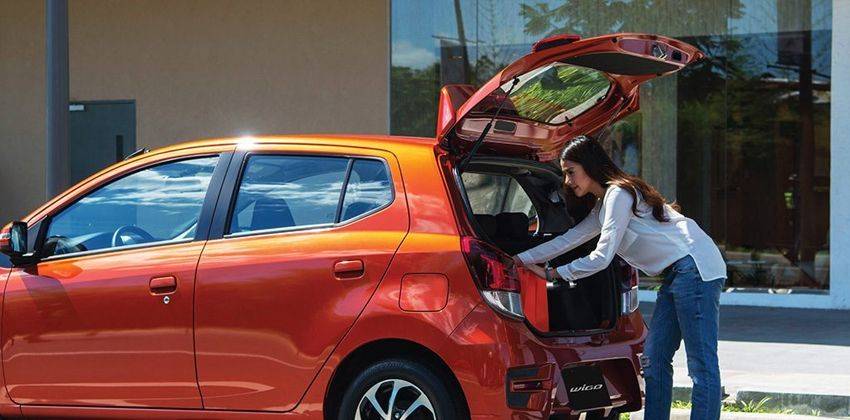 Fuel efficiency
The Toyota Wigo also boasts a fuel efficiency of 22 kilometers per liter. The fuel efficiency is brought by the VVT-i or Variable Valve Timing Intelligent technology that enhances the car's powerful driving performance and also boosting its fuel economy. This is quite impressive already and can be a great addition to the top reasons to buy this car.
Affordability
One of the most unique selling points of the Toyota Wigo is that it's very affordable. For those who have a limited budget but want to ease their daily commutes, this one is a really ideal option apart from Kia Picanto and Honda Brio.
Here is a look at the Toyota Wigo price list:
| | |
| --- | --- |
| Toyota Wigo 1.0 E M/T | PHP 557,000 |
| Toyota Wigo 1.0 G M/T | PHP 596,000 |
| Toyota Wigo 1.0 G A/T | PHP 631,000 |
| Toyota Wigo 1.0 TRD M/T | PHP 696,000 |
So, should you buy a Toyota Wigo or not? It's totally up to you. Given its compact and great usability, this hatchback is already a good catch for its price. This car is ideal for working professionals, working moms, businessmen, and even a graduation gift for your son or daughter.
Want to take a closer look at its specs? Get a test drive now at your nearest Toyota dealer store and see why Wigo is effortlessly amazing!
Also read: Toyota Wigo: Maintenance guide
Toyota Wigo Promos, DP & Monthly Installment
You might also be interested in
Latest Toyota Wigo Cars Videos on Zigwheels