What makes the Suzuki Carry a perfect business partner?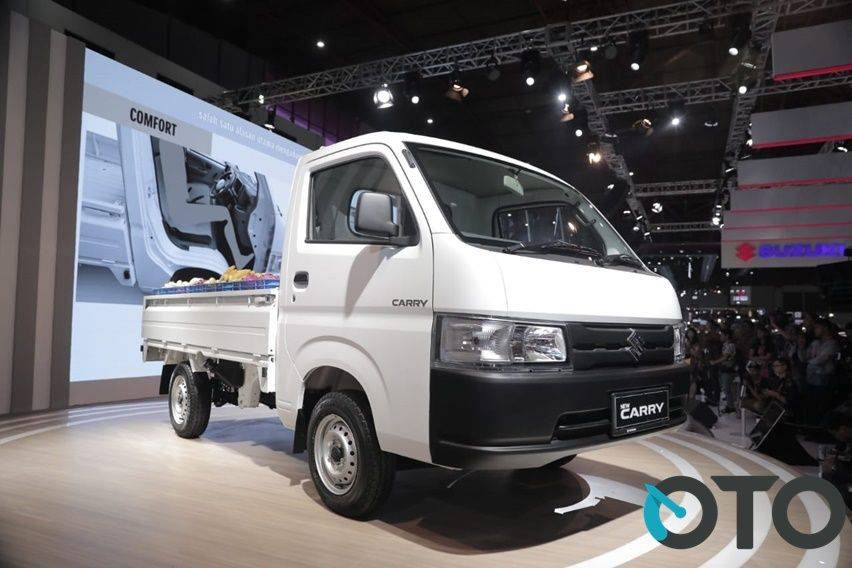 The Suzuki Carry may appear like a normal compact truck but it does more than just move your heavy cargo. As Suzuki's brand of workhorse vehicle every detail of this purpose-built truck was engineered for convenience, comfort, and efficiency.
We have listed down the four notable things that Suzuki Carry offers which, in turn, can help enhance your business.
Expansive cargo space
What makes the Suzuki Carry a perfect partner for work environment is its 940kg loading capacity which is large enough to move heavy cargo on its spacious bed. For an easier loading and unloading, its bed has a low height and has three-sided access. The Carry's bed is also installed with 22 rope hooks in case you would like to secure your stuff with a rope.
Reliable resilience
The bed is constructed with galvanized steel plates for enhanced protection from rust and corrosion. It is also equipped with a heavy-duty MacPherson strut front suspension and a leaf-spring, rigid axle rear suspension.
Suzuki designed the Carry with a short wheelbase for an ideal ramp breakover angle that can overcome tough road conditions. Its high-positioned headlamps and front bumper are also intended to prevent any damage when used on rugged terrain.
The Suzuki Carry can also negotiate reasonably flooded roads thanks to its high-positioned engine air intake which allows you to slow travel through a maximum water level of 30 cm.
Upgraded comfort
The Carry may be primarily characterized as a functional cargo mover, but it does not sacrifice the comfort and convenience features for the driver and the passenger.  The cabin provides generous legroom for the occupants and various cabin compartments such as upper and lower boxes on the instrument panel and a cup holder.
To enjoy a convenient and comfy drive, the Carry is installed with electric power steering and an adjustable driver's seat. The comfort inside the cabin is further enhanced by the air-conditioning system with heater.
Outstanding performance
To heighten its efficiency as a commercial vehicle, the Suzuki Carry is powered by a fuel-efficient 1.5-liter engine that produces a maximum power output of 71kW at 5,600rpm and a maximum torque of 135Nm at 4,400 rpm.
The truck's short wheelbase provides another advantage as it enables a better turning radius. This can be beneficial in moving through areas with limited space.
With these remarkable features, the Suzuki Carry will surely be an efficient partner in your business. Both your workforce and clients will certainly be satisfied with the all-out convenience that this commercial vehicle offers.
Photo from Suzuki
Suzuki Carry Promos, DP & Monthly Installment
You might also be interested in