2020 Mini Clubman & Countryman JCWs: Not so "mini" with 306 PS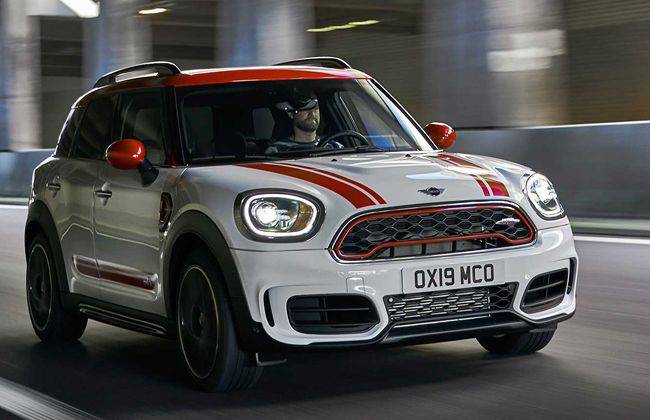 MANILA: What comes to your mind when you hear "Mini cars"? Cars which would probably be "mini", or small, right? Don't be fooled though, the Mini cars are no more "Mini" by any means. The newest testaments of the fact are the recently unveiled 2020 Mini Clubman John Cooper Works and Countryman John Cooper Works.
The flagship models by the Britsh automobile manufacturers now feature re-engineered chassis and chassis which provide the cars with improved handling and ride quality. Moreover, the new engine that comes residing under the hood is the most stalwart engine Mini has ever constructed.
There's no denying to the fact that the Mini Clubman and the Countryman JCWs have always looked good. And looking at the 2020 models, you'd say that while the appearance of the two has certainly improved, the changes are not extravagant from any angle.
There are the trendy LED headlights, 18-inch alloys, contrast paint job, and the expected JWC badges. Hop inside and you'll find conventional features like dual-zone automatic climate control, LED ambient lighting, and a 6.5-inch touchscreen infotainment system with Apple CarPlay and Android Auto capabilities amid other necessary stuff.
Peek under that glorified beauty and that's where you encounter the real transformation. Going through the specs sheet, you will start off with the 2.0-litre TwinPower Turbo inline-four and guess whether it is the same mill that powered the last-generation Mini? Well, yes the new motor is same as before in terms of displacement, however, the engine now packs in a reinforced crankshaft, upgraded pistons, larger turbo, racing-inspired cooling system, and connecting rods. Then there is the new exhaust system as well.
All of these new elements contribute to the expansion of the engine's stockpile, which now holds 306 PS of maximum power and a peak torque of 450 Nm. When we compare the new power figures with the older ones, we witness an increase of good 75 PS and 100 Nm. This huge amount of power is then sent to all of the four wheels via an eight-speed automatic transmission that works in conjunction with Mini's ALL4 all-wheel-drive system.
In terms of performance, while the 2020 Mini Clubman JCW can do a 0-100 kmph run in 4.9 seconds, the heavier Countryman JCW takes 5.1 seconds in achieving the same feat. The top speed on both the station wagon and the crossover has been electronically limited to 250 kmph.
Other mechanical updates on the new Mini flagship include electronically-adjustable dampers, bigger brake rotors at the front, and four-piston brake callipers at the rear. The 2019 Mini range was made available in the Philippines in August 2018, how long do you think will the 2020 Clubman JCW and Country JCW take before arriving in the country?
Also Read:- Orders books for the MINI 60 Years Edition are open in the Philippines
Mini Countryman Promos, DP & Monthly Installment
You might also be interested in
Latest Mini Countryman Cars Videos on Zigwheels