4 things that Suzuki Swift offers to uplift every drive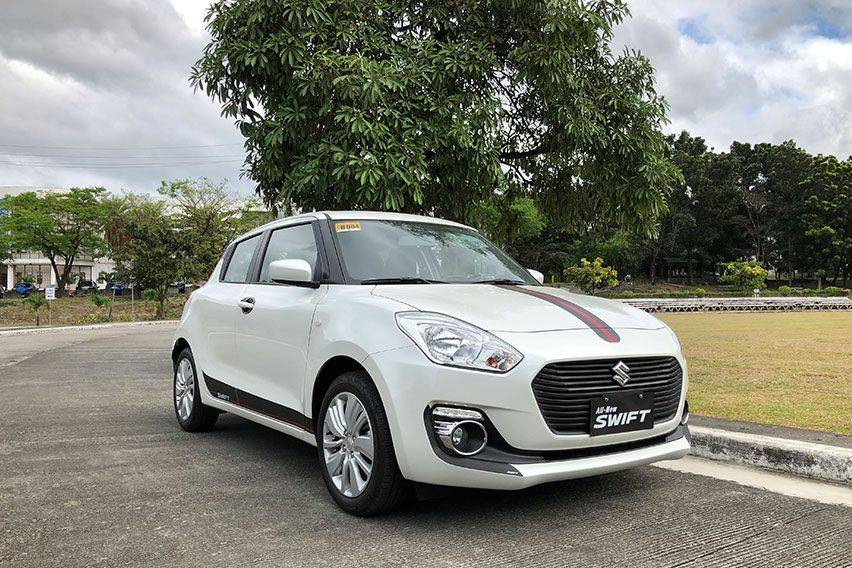 Lauded for its great handling, the Suzuki Swift has been one of the most favored hatchbacks in the market. Suzuki continues to develop this hatchback to provide an invigorating drive, which makes it stand out amid the glut of small cars.
Let's have a rundown on the four things that Suzuki Swift offers to uplift every driving experience.
Sensational exterior look
The Suzuki Swift's exterior is designed with dynamic and bold accents that generate a flowing vision to boost the driver's emotions. The Swift sports a distinctive edgy look that makes it stand out from other hatchbacks. It comes with a wide range of striking body colors including Metallic Star Silver, Pearl Pure White, Metallic Speedy Blue 3, Metallic Mineral Gray 2, Pearl Super Black 2, and Pearl Ablaze Red 3.
For a better road visibility, the hatchback is equipped with halogen multi-reflector headlamps, rear combination headlamps, and front fog lamps.
Driver-friendly cockpit
From its racecar-inspired steering wheel to its well-bolstered front seats, the Suzuki Swift offers a sporty ambience that allows the driver to be more one with the vehicle. The dashboard is equipped with a sporty-looking designed meter cluster, gets a legible infotainment system, and nice manual air-conditioning controls.
Upgraded cabin comfort
Although the Suzuki Swift stands low, it still provides adequate headroom for its occupants since the seating positions were also lowered. This five-seater hatchback is also equipped with various cabin compartments where you can keep all the personal needs that you'll bring along your trips. You can conveniently store your mobile phone on the console box tray. The cabin is also equipped with a USB port and an accessory socket.  You can keep your documents secured inside the glove box, front door pocket, and passenger-seatback pocket. You can even take a sip of your favorite coffee while on your way to work and let the cup holders handle it while you're driving. The Swift also features a spacious luggage room, which can even be expanded by adjusting its split, fold-down rear seatbacks.
Exceptional road performance
The Suzuki Swift comes in two variants. The base variant uses a manual transmission, while the top trim uses a continuously variable transmission (CVT). The CVT features an larger gear ratio width, which results in better acceleration and lower fuel consumption. Both variants are motivated by a 1.2-liter petrol engine that delivers high power output and better thermal efficiency.
The subcompact hatchback is built with high-tensile steel and ultrahigh-tensile steel which gives it a light yet rigid body structure. The Swift is also developed with computer aided engineering (CAE) which resulted in the vehicle's excellent aerodynamics. These well-crafted features led to Suzuki Swift's great handling and notable driving performance.
The Swift also produces a good turning radius, with a minimum of only 4.8m. This feature comes handy when parking in tight spots and passing through narrow streets.
Whether you're a new driver or an assured road expert, you'll definitely appreciate the convenient features that the Suzuki Swift specifically offers for the people behind the wheel.
Photo by Eric Tipan
You might also be interested in