Suzuki Carry introduced in the Philippines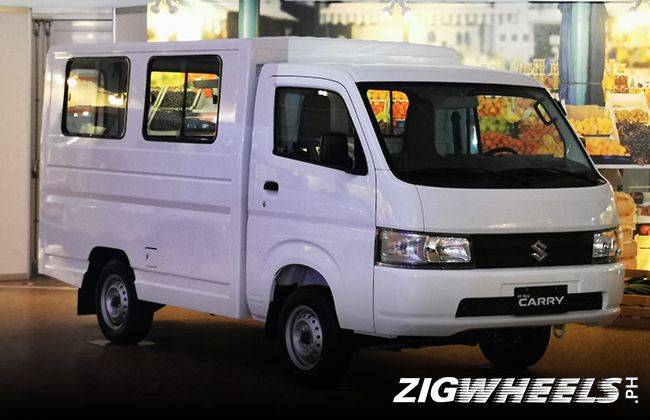 MANILA: Suzuki's famed workhorse the all-new Carry has just been introduced in the Philippines, and they are eyeing to deliver a bigger number at the lower price tag.
Suzuki Philippines Inc. unveiled the all-new Carry to follow the footsteps of its predecessor. It will meet the needs of the commercial businesses, especially the micro, small, and medium enterprise (MSME).
While retaining the simple yet reliable mule for commerce, it has evolved into a bigger carrier.
Suzuki Philippines Director and Automobile Division General Manager Keiichi Suzuki said that the 2019 Carry upped the ante when it comes to features to meet the demands of the business.
"Filipinos are hard-working people. The all-new Suzuki Carry is engineered to match the level of dedication Filipinos put into their businesses. We designed this new workhorse vehicle to deliver any business requirements with efficiency and power to do more. With the all-new Suzuki Carry, we extend the Suzuki Way of Life! to small and medium enterprises and be a part of their journey to success," Suzuki said.
Powering the new Suzuki Carry is the highly-efficient K15B 1.5-litre engine, that provides sufficient numbers in terms of power and torque (96hp and 135Nm).
The all-new Carry specs sheet features a longer bed (365 mm longer and 75 mm wider than the previous model) with side gates opening from all sides, thus making loading and unloading on a bigger capacity easier.
Ensuring hold of the cargo placed in the bed there are 22-rope hooks around.
The all-new Carry is said to have more cabin space, better seating position, providing more space for ample hip point, and the centre of the accelerator pedal.
The shift lever is strategically placed on the dashboard for extra legroom.
As seen during the launch, the all-new Suzuki Carry can be modified to suit customer needs.
Be it a utility van, cargo truck, or pick-up truck with the same reliability and functionality.
At half the price of conventional pick-up trucks, the price for the all-new Carry price are as follows:
Php 499, 000 - Carry Cab and Chassis
Php 509,000 - Carry truck
Php 576,000 - Carry Cargo Van
Php 614,000 - Carry Utility Van
Also Read: Suzuki XL6 to arrive soon, will take on BR-V, Rush, and Xpander
Explore Suzuki Multicab/Carry
Suzuki Multicab/Carry Promos, DP & Monthly Installment
You might also be interested in